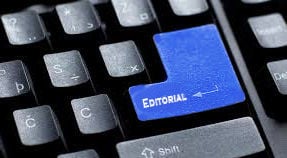 Lawmakers walked away from the longest legislative session in state history without passing a capital budget or the long-awaited resolution to the Hirst decision. Many projects have now been put on the back burner and we want to know why?
The editorial board had the opportunity to meet with 19th District Rep. Jim Walsh, R-Aberdeen, and Cowlitz County Commissioner Dennis Weber, District 2, to discuss their perspectives and what this means to residents. Both were very disappointed in how the session ended, especially by the fact that voting never took place, but are hopeful that a decision will come sooner rather than later.
We also gained 19th District Rep. Brian Blake's, D-Aberdeen, opinion and it was clear feelings were mutual, especially in regards to the Hirst decision.
The Hirst decision came out of a lawsuit filed by Futurewise, an environmental group out of Seattle whose emphasis is on concentrating growth in existing cities. The state Supreme Court decision in October 2016 overturned a previous 2015 ruling by the Washington Court of Appeals that ruled Whatcom County could rely on the Department of Ecology's decision on available water flows and wells.
These wells were considered permit-exempt. The ruling leaves a gray area. It's still undetermined if it will impact counties under the Growth Management Act or In Stream Flow Rule. Cowlitz County is not under these two. But, Hirst will impact home builders, individuals and families that want to purchase land outside of a city water system.
As lawmakers continue to debate solutions, residents are caught in limbo and cannot move forward, unless they have deep pockets that is. New developers must have a hydrogeologic study done to determine if their new well will impede upon a protected waterway, including a stream or creek, or senior water rights. Unfortunately, if water rights are compromised the water isn't available for use. Getting funding to build on the property is another long standing struggle of its own.
Could you imagine buying the perfect piece of property to build your dream home, only to be told your land is practically useless?
Senator Judy Warnick explained one example of heartache this ruling caused. "We had one man, and I heard he got down on his knees, begging us, because he has sold his house. He has the property to build on, he moved a trailer up there with his family to build and he can't get the building permit now. He's desperate."
The Hirst decision not only hurts rural land owners, but citizens in urban areas too. As property values decrease, the state collects less property tax revenue. What do you think happens when less revenue hits the books?
"Even if you are hooked up to a city water system, you have an interest in protecting residential exempt wells. Our part of the state relies on them. And restricting their availability will impact real estate markets and property values all around our region. We need a 'Hirst fix' soon. This year," Walsh said.
According to Blake, Cowlitz, Wahkiakum and Grays Harbor counties are not directly affected. Only counties that are part of the Growth Management Act, such as Clark, Lewis and Pacific counties would be impacted.
An amendment added to Senator Warnick's bill (SB 5239), called the Taylor/Blake amendment, is supported by several reps including Walsh. SB 5239 essentially defaults current laws back to pre-Hirst, allowing citizens to move forward. However, after passing the Senate, hopes were crushed after legislators didn't vote prior to the third session ending.
Isn't the goal to grow our economy?
Warnick said, "Not fixing this flawed decision means hundreds of millions of dollars' worth of lost economic activity for our state and potentially the loss of a person's life savings. Local jurisdictions are looking to us for clarity and guidance and this bill proves that."
At least five legislators from the Seattle area and several Native American tribes oppose SB 5239 because of authority differences. According to Blake, tribes want "consent, not consulting" authority over water rights.
Rural residents are caught in a tug of war. We need a permanent fix that allows our economy to grow.
But what makes this whole process even worse is that House Speaker Frank Chopp didn't even allow a roll call in the last day of this year's session. Was this because he knew that the bill would pass? We also are disappointed in the Republican members of the House. Why didn't they call for a vote? We see this as just parliamentary games and not doing the job they were elected to do, legislate.
So while the House left without having a vote on Hirst, they also left without a vote on a capitol budget. What's going to happen to our state without this budget? Will we lose money for road improvements? What about the school districts who have bonds coming up for vote in the fall? Without a capitol budget, the state monies school districts rely on for improvements is not approved.
We have all lost in this failure by our Legislature.
It's a shame that legislators couldn't reach an agreement, but it's great to see Walsh and Blake work together for the greater good of Washingtonians.