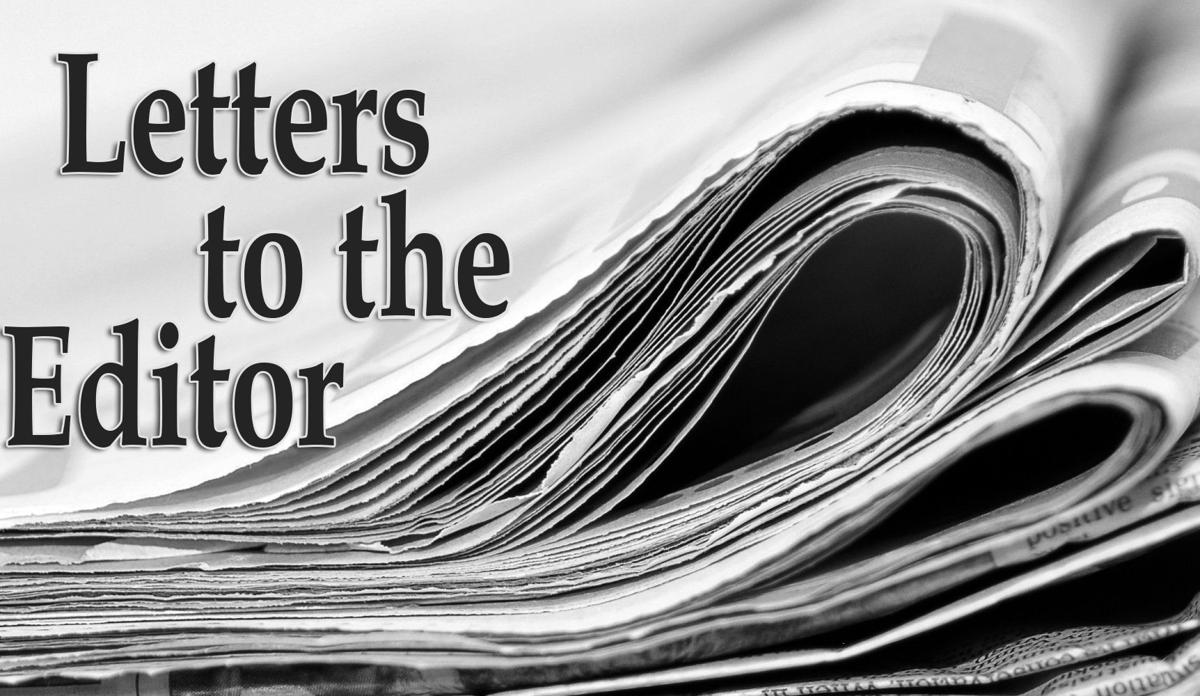 Listen and learn
Good leaders take people where they "want" to go; great leaders take people where they "need" to go. We need leaders willing to take our county where it needs to go. We need Arne Mortensen and Shawn Nyman to step up as our new county commissioners.
We need a new homeless plan implemented with all the agencies given proportional priority. If one-half of homeless are children, then give them one-half of the funding. Last year alone, Longview School District counted 495 homeless school-age children. The county had $756,000 available with no strings attached. Why didn't the commissioners help fund Community House which had approximately 200 children residing there? Shouldn't we keep children safe?
The two new candidates for commissioner — Arne Mortensen and Shawn Nyman — seem gifted at listening with humility and would be diligent to deliver. I have learned that both candidates Arne Mortensen and Shawn Nyman are intelligent, credible candidates.
Change the old ways to a new way by voting for Cowlitz County Commissioner Arne Mortensen and Shawn Nyman.
Scales of justice
The voters of Cowlitz County are lucky to have two good choices for Superior Court judge in this election year. Josh Baldwin is a fine lawyer, but I have known Gary Bashor for at least 25 years as a lawyer and as a judge. While he is apparently in disfavor currently with members of the prosecutor's office, there is no reason to believe that if Mr. Baldwin is elected, he, too, would not find disfavor in the prosecutors' eyes if he rules against them on various cases. What I do know is that Judge Bashor is one of our more empathetic judges, is extremely courteous to litigants, and makes every effort to make unrepresented people as comfortable with the proceedings as possible. Judges are constrained by the laws they administer, but that administration can appear abrupt and tyrannical or fair and humane. Judge Bashor tends toward the human side of the scale.
Support for Nyman
The article on Shawn Nyman was very informative. It is obvious that she cares deeply for those disenfranchised people in our community. Her own experience of homelessness has created a strong person with a desire to be a problem solver. Her tenacity will be great benefit to the needs in our area. I look forward to supporting her as she works to find answers to our present concerns..
Experience counts
I first met Teresa Purcell several months ago at a Democrat rally. I liked what she had to say regarding her plans if elected. I really feel Teresa will go forward with many years of experience. She will be able to work across both party lines.
I was excited to think how effective she will be alongside our other state Democrat legislator.
We have lived in both Cowlitz and Pacific counties. We recently sold our house in the Klipsan Beach area.
Please give Teresa Purcell your vote.
Concerned citizen
I understand the county suffers from crises in joblessness, 911, homelessness, Headquarters landfill, jail, and a dismal building and planning department. The county will ask for an increase in sales tax on the November ballot. Family history is interesting. However, it has no bearing on qualifications, nor can it improve a track record that is lacking. After six years with Karnofski's leadership, the county's problems are worse than ever.
It's time for a change, a good change. It's time to elect Arne Mortensen and let him do for our county what a principled man, liberty-loving patriot, and informed, concerned citizen would do.
Back on track
Our local publicly owned PUD is one of our area's greatest assets. Until the last few years, it had a long history of low debt and stable rates. More recently, the PUD Commission has saddled us with $200 million in debt and two wind projects that will put pressure on rates for years to come. As we near this election, it is essential that we put the PUD back on a stable track.
Dave Quinn is the candidate to do that. Dave has approximately 40 years of electric utility experience, including over 30 years at Cowlitz PUD. He understands the need to return stability to the PUD Commission and how to achieve that.
Please join me in casting your vote for Dave Quinn for PUD Commissioner.
Oust Weber
Dennis Weber must go. He has done nothing for Cowlitz County since taking office. He was sent a letter from the jail employees in reference to mismanaged money. He got the letter and pushed it aside and did nothing. The jail got another captain who going to be head of records. But that never happened so they no longer need him, and he should be sent down the road and save taxpayers $70,000 a year. Weber is just there to draw a salary and do nothing just like when he was mayor of Longview.
Let's vote for Shawn Nyman who promises to look into the jail and all the mismanaged money and safety issues for officers. She will work for the taxpayers and make it a better place to live. She is dedicated and will work hard to make the jail a better and safer place to work and remove people not needed. Shawn Nyman, next county commissioner.
Absentee leader
As we all get ready to vote, I just had to comment about our Congresswoman, Rep. Jaime Herrera Beutler and her voting record in Washington.
In January, Jaime voted 17 times, pretty good.
In February, she voted 3 times, but missed 26 votes.
In March, voted 6 times, missed 14 votes.
In April, voted 18 times, missed 2 votes
In May, Jaime missed 43 votes. Here's some of the votes she missed: military appropriations, cyber security appropriations, funds for the Counter Terrorism Board, and the Addiction and Recovery Act.
In June, no votes cast, missed 33 votes.
In July, and August, everyone was on vacation, and nobody voted.
In September, Jaime cast 55 votes! Election coming!!!
In October, Congress is in recess.
All of these statistics are available to the public. Her salary, $175,000 a year, is also available to the public.
According to govtrack.us, Jaime has missed 503 votes out of 3,729 House votes, since she has been in DC. This puts her at a 13.5 percent absentee rate, which is six times the average for her fellow House members.
All of the hard-working voters in the state of Washington, who come to work everyday and do not make nearly what Jaime makes per year, need to remember her record in Congress for the last five years. If we had a 13.5 percent absentee record on our jobs, we would have been booted out long ago.
Impeding progress
Following in the footsteps of Donald Trump and his campaign who refuse to accept the inevitable and who doubt the credibility of our governmental processes, so it seems the treehugger trio of Columbia Riverkeeper, the Sierra Club and the Center for Biological Diversity mistrust all science dealing with Kalama's proposed methanol plant. The SEPA (state environmental policy act) has been completed and the EIS (environmental impact statement) have now been completed. Both show compliance with Washington state environmental practices. But like Donald Trump, the whining continues with no end in sight in prolonging an inevitable outcome. Would the treehugger trio rather have China produce its goods with dirty fossil fuels and continue to corrupt the world's air or better have everyone move back into caves and hunt their food? I'm sure the animal activists would have something to say about that. I personally have faith in our local, state and federal government and its processes and would call for a halt to the harassment of environmental extremism.