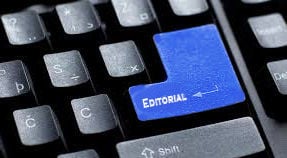 Moses Lake school bond update: We wrote about the Moses Lake School District bond measure last Friday when votes were being counted and challenged. The bond was failing by four votes last week, but just gained enough votes to pass.
We've been looking at what's happening across the state with school bonds, in anticipation of Longview's bond proposal later this year.
The Moses Lake School District's $135 million bond, to build two new schools, passed by a scant 3 votes. The final tally was 60.03 percent "for" and 39.97 percent "against."
The Moses Lake School District has seen significant student population growth and serves about 8,200 students through 14 schools. Moses Lake High School, designed for about 1,600 students, currently serves 2,200 students. The approved bond measure will fund a second high school and another new elementary school to alleviate overcrowding.
Permitting updates: Good news for supporters of the Kalama methanol project. Two shoreline permits were approved this week. Hearing Examiner Mark Scheibmeir approved a substantial shoreline development permit and a conditional use permit.
The approval by the hearing examiner sends the decision to the next level, which is the Washington State Department of Ecology (DOE). DOE will now be tasked with either approving or denying the two permits.
Unlike the methanol project, the Millennium Bulk Terminals (MBT) project is still in limbo. The permitting process is now in its fifth year and the county just extended its contract with a consulting firm who's supporting the permitting process.
In a letter to the editor, a reader commented how they did not want the "shot clock" law to pass, claiming the slow permitting process is MBT's fault for submitting applications that were withdrawn, amended and refiled. The letter writer goes further to say the proposed law seems "politically motivated."
These claims could not be more wrong. The permitting process is taking so long because the state of Washington decided, for the first time ever, to conduct an "end to end" environmental review. This means MBT is being put through far more scrutiny than any other business has, ever.
While the letter writer thinks the shot clock measure is politically motivated, Canadian ports continue to take away West Coast port business. Also, the Seaport Alliance, which allows the Seattle and Tacoma ports to work together, will make new investment and business harder to get for ports like Longview.
The proposed shot clock legislation should be passed. What's wrong with holding the state accountable to do its job in a reasonable time frame?
Facebook update: We've been critical of Facebook for allowing its algorithms to perpetuate fake news and for not developing better safeguards to keep Facebook Live from being used inappropriately.
In response to suicides broadcast on Facebook Live, the internet company is deploying new tools to deal with the problem.
Facebook announced the deployment of real-time prevention tools to help those who may commit suicide. The tools will connect, powered by artificial intelligence in real-time, people with suicide prevention resources and live chat support. This is a step in the right direction.
At the same time, Facebook continues to be under fire for not managing content more closely. The New York Post reported on legal proceedings brought against the internet behemoth. A lawyer is alleging Facebook does not take down terrorist-related content in the same manner as other offensive material, thus allowing terrorists groups to use the social media site without significant problem.
And Facebook Live continues to draw negative attention to itself as a teen rapper from Detroit pointed a gun at a young child's head while broadcasting. The video was reportedly viewed over 150,000 times. This is yet another example of how the Facebook Live tool needs substantial new controls.
ID Please…: Earlier this week the state Senate passed REAL ID legislation on a bi-partisan basis. On a vote of 45-4 the bill passed the Senate and now goes to the Democratic-controlled House of Representatives for consideration.
By 2018, if you don't have a license with enhanced security features, you won't be able to board a commercial air flight without additional pieces of ID. Back in 2005, the federal government passed a law requiring enhanced security for driver's licenses to make it harder for them to be duplicated. Since the law passed all but five states have complied, now it looks as though Washington will come into compliance as well.
The new license will cost $66, which seems expensive, but is less than the current cost of $108. For all the things we now do for security and safety, this seems reasonable.