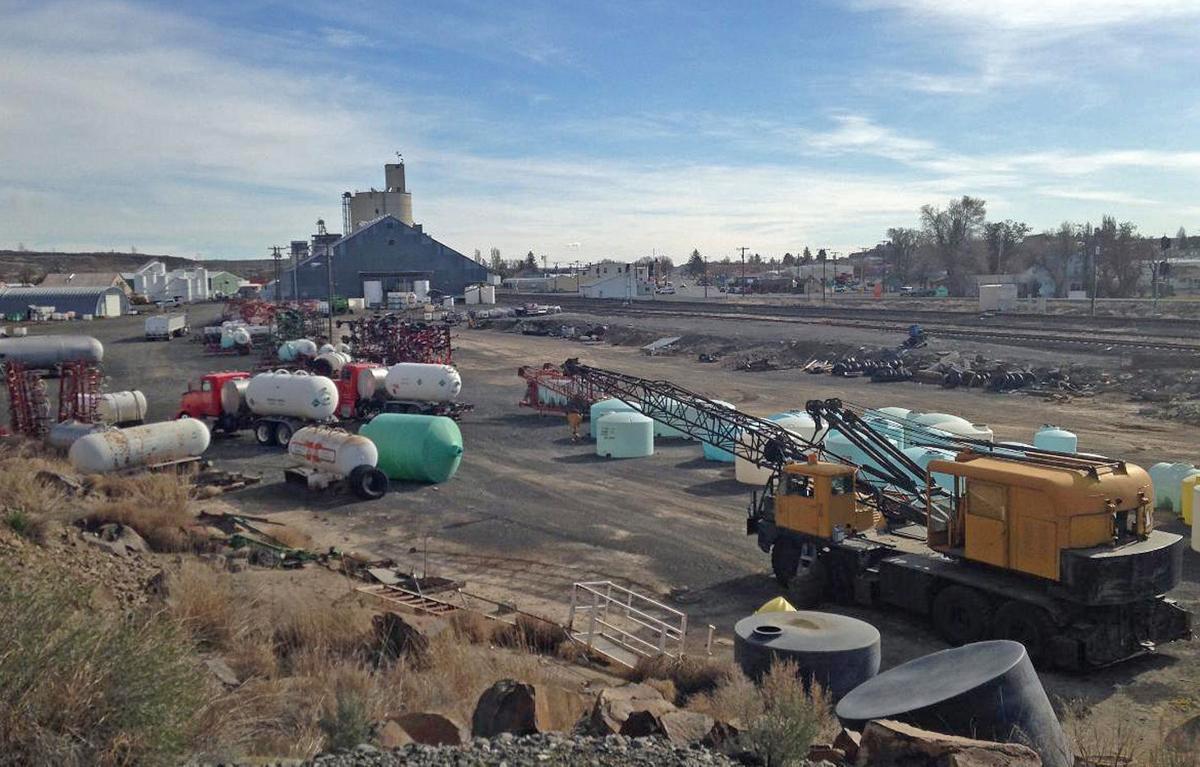 Port of Longview made national headlines this week when it announced it would pursue a deal with a startup company for a new $800 million oil refinery. But how likely is it that the plant would actually be built?
Many factors work against Riverside Refining's favor: There will be fierce opposition from environmental groups and a lengthy permitting process. In addition, a lawsuit against top company officials could undermine confidence in the project.
"If I had to bet a $100, there's no question of what I would do. They've got a gauntlet of different things that have to go right for this to work," said Tom Kloza, global energy analyst at Oil Price Information Service.
But other factors could improve Riverside's prospects, too. The company says it has financial backing and potential customers. Despite an improving unemployment rate, Longview is still hungry for jobs, and the community is accustomed to heavy industry. And port commissioners and candidates are open to it.
"We're supposed to open to any project that can pass our due diligence and is good for the community, and safe. Sometimes people don't see that in that manner with oil, but we need to stay open and not be negative on everything," said Port Commission President Bob Bagaason.
Dozens of potential clients propose projects to the port every year, said port spokeswoman Ashley Helenberg, but before reaching the negotiation stage a company has to first pass an initial review, which Riverside has. That review includes a preliminary evaluation of how the project would affect the port, what land it would encumber, how many jobs it would create and what potential revenue it could bring. The company will go through a more thorough vetting process during negotiations, including a check on Riverside's financial backers, she said.
Riverside Refining and its parent, Waterside Energy, are both Houston-based startups. Soumas said that neither he or his business partner Chris Efird have started or operated an oil refinery. But both have worked in the energy business a combined 23 years, he said, and they are working with experts in the industry.
One local environmental group, Columbia Riverkeeper has already questioned Riverside's credibility, pointing out that top Riverside officials are being sued in Lincoln County over their involvement in an Odessa, Wash., biodeisiel company called TransMessis Columbia Plateau.
TransMessis operated the $4.3 million plant for the Odessa Public Development Authority, but it shut down after six months after failing to finance an expansion and falling $200,000 behind on its rent, according to OPDA. Up to 28 employees were laid off and a seed company is suing TransMessis for nonpayment of $1.6 million in canola seed.
The suit names Soumas, Efird, Joseph Rozelle and Damon Pistulka as defendants, according to court documents. Pistulka, who was the CEO of TransMessis, is a contracting project manager for Riverside, Soumas said. Soumas was CEO of Evergreen Renewable and Efird is CEO of Access Global Investments, which both backed TransMessis.
But Soumas said Riverside has no affiliation with TransMessis.
Financing for the TransMessis project failed to materialize due to poor market conditions, as plummeting gas prices made biodiesel projects less attractive to investors. Financing for oil projects is a different story, Soumas saiid.
However, Kloza, the OPIS analyst, said investors can be spooked by stringent regulations and environmentalists in the region. You're more likely to build a flying car than get financing for an energy project in this region, because delays are so likely, he quipped.
He pointed to the proposed Tesoro Corp.'s proposed oil terminal at the Port of Vancouver: Port commissioners there approved it in 2013, but it still is not permitted. It would take even longer to permit a refinery, Kloza said.
But Soumas, a former Northwest resident, said the region is not as opposed to oil projects as outsiders may think.
"Everybody outside the Northwest thinks that's where energy projects go to die. ... We believe that a properly managed projects can go through."
Contact Daily News reporter Marissa Luck at 360-577-2539 or mluck@tdn.com.