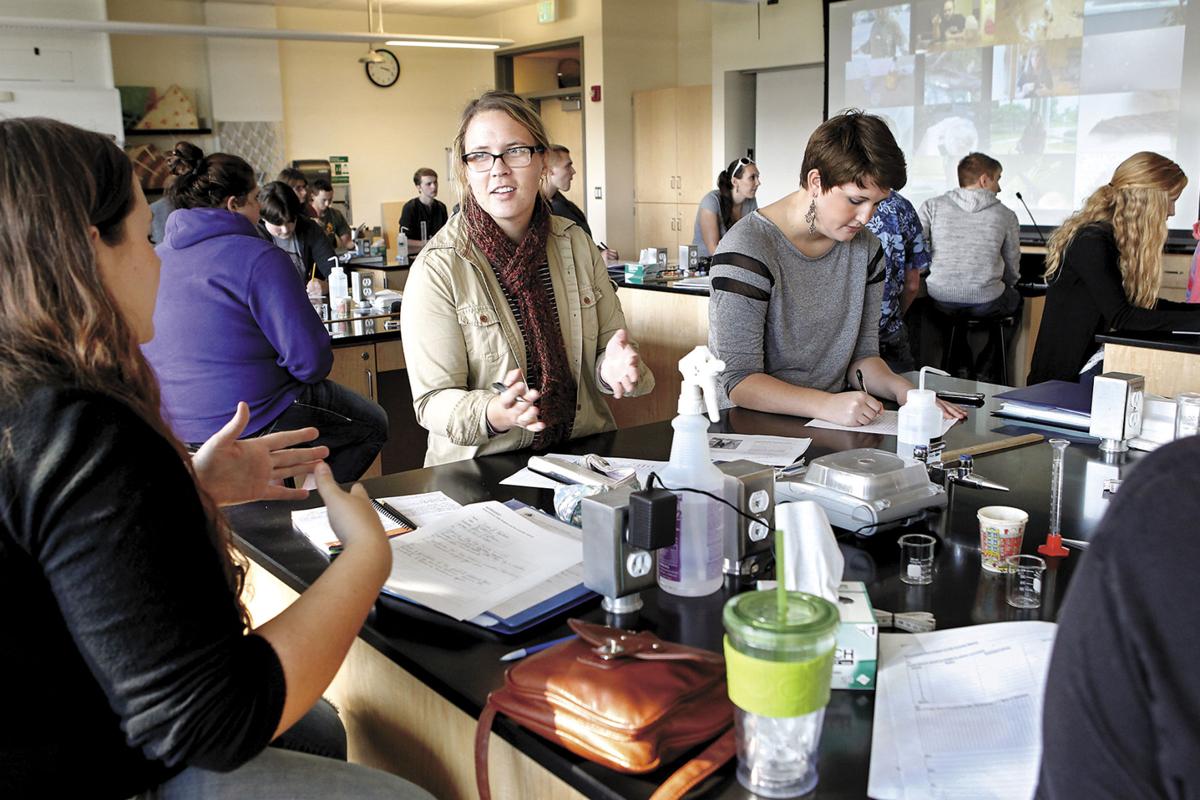 If Lower Columbia College's new health and science building had its own Facebook page, the "likes" would be rolling in.
"It feels like a different campus in this building," pre-pharmacy student Misty Smith said during her first week of classes. "So far it's great, and classes are extremely full."
Smith was among the hundreds who packed classrooms in the long-sought-after, $38 million building, which opened on the first day of the quarter Monday.
Even as the painter's tape lingered on some walls and all the new technology took some getting used to, the promise of the place — both to educate students and boost the college's image — was clear to students and faculty.
Anna Montgomery, a chemistry major focusing on botany, says the building is like nothing else on campus.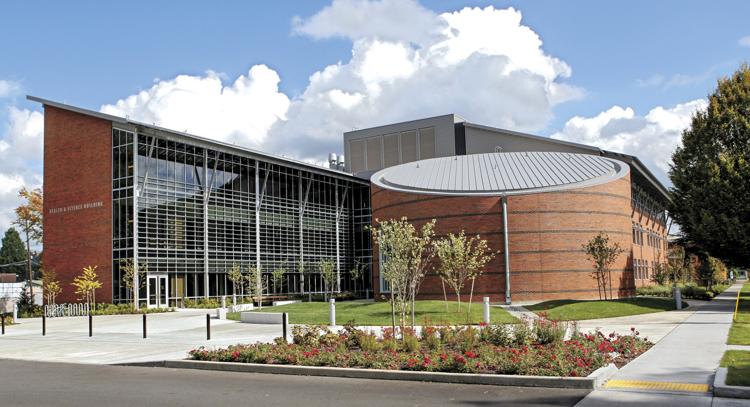 "It helps with the attitude. I t has a more positive feel to it and puts a drive in people," said Montgomery, a Reno, Nev., transplant is in her second year at LCC.
"It's a wonderful building," said nursing instructor Sharon Layton, who started teaching at LCC in 1978. "The biggest thing to me is the beauty of having the sciences and nursing together so we can collaborate on students and mutual interests."
The building combines the sciences for the first time after being spread across buildings on campus.
It also gives students common areas to spend time or study together outside classrooms on every floor — and nursing students who put in long days in the building have lockers and a refrigerator and microwave on the second floor.
Layton had worked on a design committee with other nursing faculty, and the end product matches the goal.
You have free articles remaining.
"It's nice to know the design we all came up with is real," she said. "The architects were fabulous. IT has been awesome. That's the other beautiful thing: Everyone has worked together, from (LCC President) Chris Bailey on down, to make it work."
Construction started in 2012 after a decade-long process securing money from the Legislature.
The new building — which also serves as a fresh face for the campus from Maple Street and Olympia Way — marks the college's commitment to science, technology, engineering and math (STEM) jobs.
According to statistics compiled by LCC, 80 percent of 25,000 vacant jobs in the state are in STEM careers, and those jobs earn 26 percent more compared to other fields.
Andy Davis, 25, decided to come back to school after more than six years working in industry. He's in his second and final year of electrical engineering and will be spending plenty of time in the new building with his 20-credit courseload.
"It's nice, there's a lot more technology," the Longview native said.
Mounted TVs, document readers and projection screens add to the accessibility of classrooms and to the giant circular lecture hall at the west end of the building. And grant-funded equipment stocks the labs equipped to handle far more students than before.
That comes in handy this year, when LCC's enrollment is 17 percent above its state-funding target.
"It would be great if they built another building like this to expand with even more students and more staff," Davis said.
"I hope they do the math building next," Anna Montgomery said with a laugh.
More construction is on the way on campus, as the gym and fitness center is getting close to its January finish date and the Instructional Office Building will be demolished in coming months.
"It shows the school cares enough to give you the best they have," Montgomery, 45, said. "I'm grateful to be here and grateful to LCC. I think it reflects well on the town."
Brooks Johnson covers Longview city government, Cowlitz PUD and Lower Columbia College for The Daily News. Reach him at 360-577-7828 or bjohnson@tdn.com.