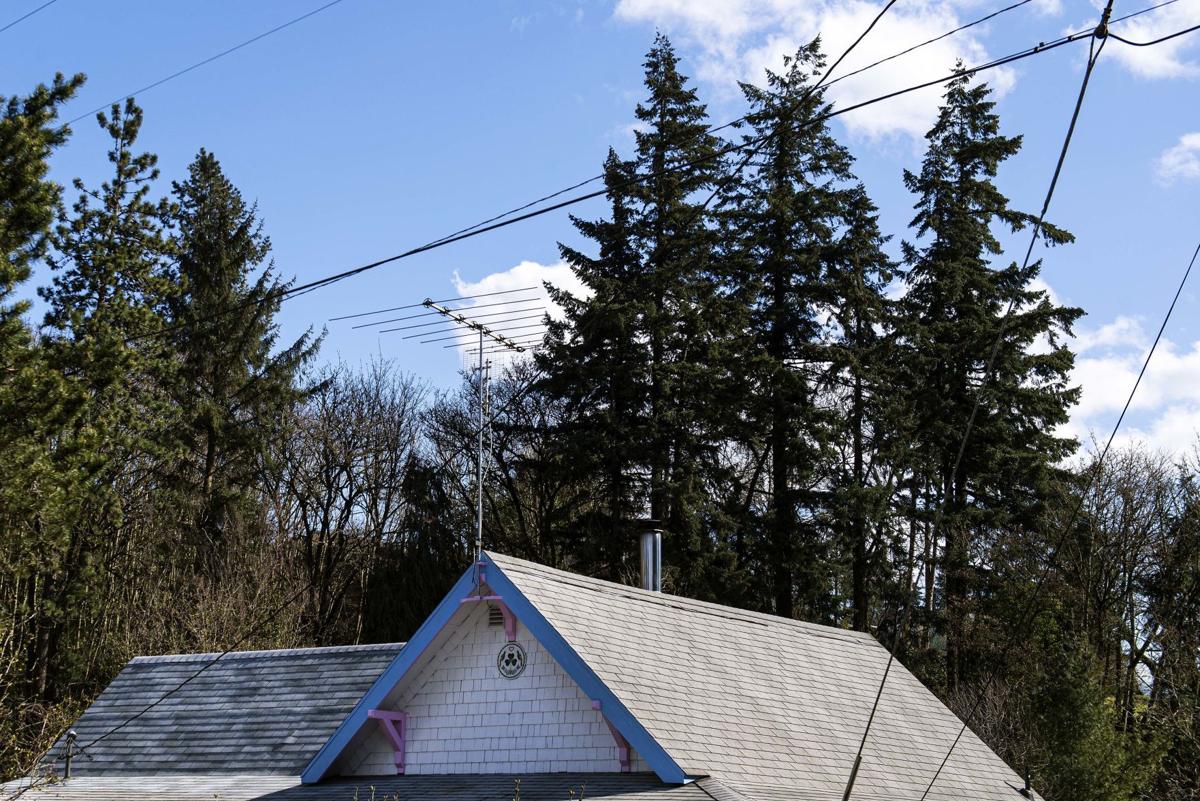 A new free digital service is offering Lower Columbia residents the ability to watch local broadcast television stations without an antenna, cable or satellite subscription.
Locast allows residents to stream live over-the-air broadcasts of Portland news, sports and sitcoms from anywhere with an internet connection on a phone, tablet or computer.
When the coronavirus pandemic sent most people to Zoom meetings, Port of Woodland Executive Director Jennifer Wray-Keene learned that one of h…
Locast also can be viewed on a smart TV using Apple TV, Amazon and Direct TV. The service launched in the Portland broadcast TV market March 19. Viewers can register to create a free account at www.locast.org or download the app.
The 39 local broadcast stations available through Locast include Portland affiliates for ABC, CBS and NBC, as well as MeTV, CourtTV and The CW.
"It's all the channels that you can watch in the Portland DMA," said Locast media representative Dianne Danowski.
Viewers can't stream episodes on demand, but may tune into the live broadcast, similar to turning on a TV with an antenna.
DMAs are geographic areas used by Nielsen to measure TV viewing. According to Nielsen, 1.1 million homes have TVs in Portland's DMA, which includes Cowlitz County.
Court challenge
Pending litigation threatens the service, which launched in 2018 and is available in 31 markets across the country.
Support local news coverage and the people who report it by subscribing to The Daily News.
In 2019, the four major broadcast networks – ABC, CBS, NBC and FOX – sued Locast for violating their copyrights and cutting their revenue from subscription TV operators like AT&T, according to The New York Times.
Locast operates under the company's interpretation of the Copyright Act of 1976, Danowski said, because the statute does not require nonprofits, like Locast, to have a copyright license to retransmit broadcasts. She said Locast is "only showing what is currently on TV" by moving existing broadcasts to the internet.
"It's not technically broadcasting because it isn't new content," Danowski said.
A similar practice is permitted by the Federal Communications Commission today through TV translators, which, according to fcc.gov, are allowed to retransmit "programs and signals of a TV broadcast station."
After working almost a decade in the information technology industry, T.J. Steele said he was taken aback when he learned that some of his Sil…
Locast countersued the four major networks, according to The New York Times, stating the networks purposely transmit weak broadcasts to force viewers to pay for cable or satellite subscriptions to watch broadcast TV.
According to the FCC, TV viewers in Longview have a moderate signal strength when watching Portland's KGW, the local NBC station, and KOPB-TV, the local PBS affiliate. Longview viewers have weak signals when tuning in to Portland's ABC, CBS, FOX, iON, and CW stations.
A company named Aereo provided similar services as Locast and filed for bankruptcy in 2014 after the U.S. Supreme Court ruled the company violated copyright laws. The primary difference between the companies is Aereo charged customers, and Locast does not.
With the help of state funding, the Port of Woodland will install fiber-optic line in the upper Lewis River Valley to bring high-speed interne…
Locast requests monthly donations starting as low as $5 to cover operation expenses but doesn't require payment. According to www.locast.org, more than half the country's population has access to the services, but the website does not specify how much the company receives in donations.
The founder of Locast, David Goodfriend, was part of the Clinton Administration and served as legal advisor to FCC Commissioner Susan Ness, who held the position from 1994-2001.