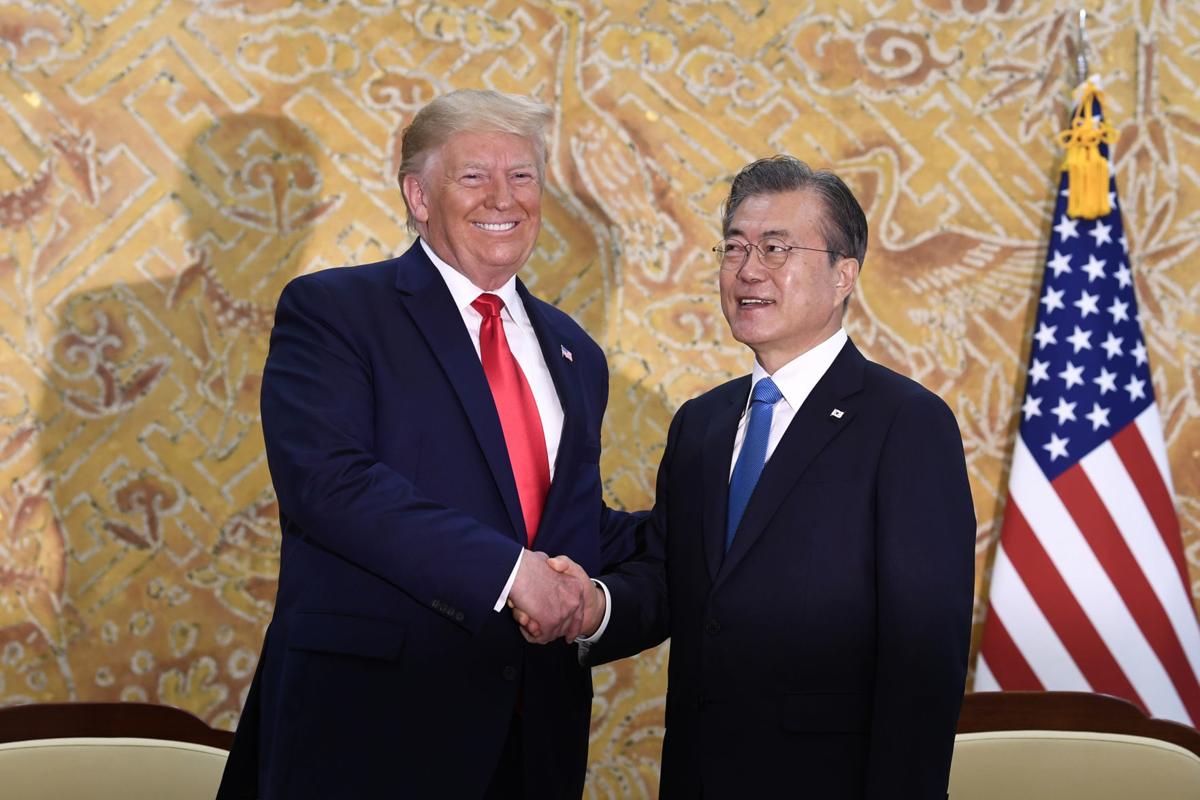 President Donald Trump is one of the most controversial world leaders in modern times, igniting the ire of America's staunchest allies.
Data from the Pew Research Center illustrates Drezner's thinking. For the residents of U.S. allies, their confidence in the U.S. president dropped substantially from the last year of Obama's presidency to the beginning of Trump's time in office.
Authoritarian states like Trump
Most of the world might hate Trump, but in some places, based largely on his policies, there is hope and even admiration.
In 2016 and 2017, Gallup asked respondents in more than 100 countries, "Do you approve or disapprove of the job performance of the leadership of the United States?" In 29 countries, Trump outdid Obama in terms of job performance.
When I look at these countries and compare them with data from Freedom House on which countries are democracies and nondemocracies, a pattern emerges. Trump is more popular than Obama among people in authoritarian nations.
Nigeria
Among regions around the world that seem to feel the most pro-Trump, Africa stands out.
In January 2018, The Washington Post reported that Trump derided immigrants coming from Haiti, El Salvador and African countries. Trump said, "Why are we having all these people from shithole countries come here?" He added, "We need more people from Norway."
Nigeria's response, however, was more tepid. A few months later, Nigerian President Muhammadu Buhari was the first head of state from sub-Saharan Africa to visit the White House. When pressed on the matter of Trump's remarks at a joint press conference, Buhari remarked, "I'm not sure about, you know, the validity or whether that allegation against the president was true or not," adding, "So, the best thing for me is to keep quiet."
What could explain this turn of events? One explanation may be that Nigerians like Trump. According to data from the Pew Research Center, Nigerian confidence in Trump to do the right thing regarding world affairs was at 59% in 2018, higher than some points during the Obama administration.
South Korea
South Korea is another country where the public is warming to Trump's approach – particularly with North Korea.
Although Trump is still far from being beloved among South Koreans, they see his meetings with Kim as a good thing overall for the Korean peninsula. Confidence in Trump has risen, from 17% in 2017 to 44% in 2018 among people in South Korea.
And data from Gallup's Korean headquarters illustrate that favorability toward Trump among South Koreans has more than doubled, from a paltry 9% in 2017 to a high of 32% in 2018.
Part of the reason for Trump's relative success with North Korea to date is South Korea's concurrent interest in fostering more high-profile diplomatic talks between Washington and Pyongyang.
Israel
If there's one place in the world where Trump's policies seem to be enjoying the most public support, it would be Israel.
Trump, in the meantime, has surpassed Obama and is far more beloved in Israel. In July 2018, a poll found that since the election of Donald Trump, 53% of Israelis felt U.S. standing in the world had gotten stronger, compared to just 14% who felt it had stayed the same and 21% who felt it was weakened.
[ Deep knowledge, daily. Sign up for The Conversation's newsletter. ]

Get Government & Politics updates in your inbox!
Stay up-to-date on the latest in local and national government and political topics with our newsletter.