CLAIM: Video shows poll workers committing election fraud by stuffing ballots in Flint, Michigan.
THE FACTS: The video shows poll workers in Russia, not in the United States.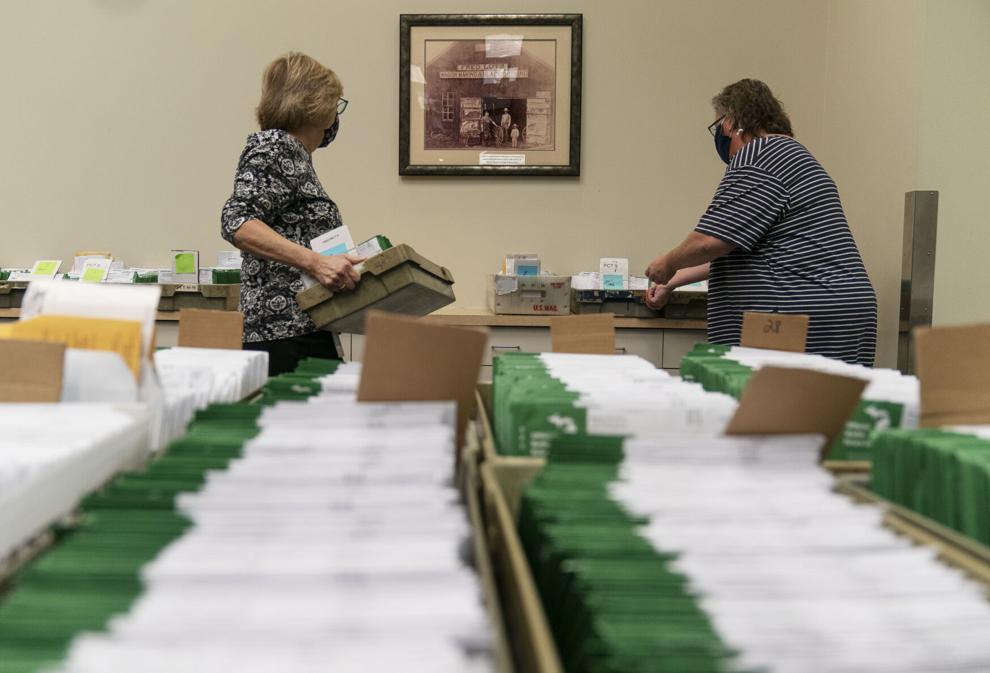 It has been circulating online since March 19, 2018, when it was used to support reports of alleged ballot stuffing in Russia's elections that year. In the video, there are five poll workers in a room. One of them is standing, and can be seen putting ballots into a white box. Later, a woman in a blue shirt can be seen doing the same. Behind them there are two polling booths.
On Thursday, social media users began widely sharing the video anew, this time with false claims it was evidence of election fraud in Flint, Michigan. "Here we have staffers stuffing ballots in flint mi," read a Facebook post shared nearly 2,000 times. However, the original video was not shot in Michigan — or in the United States. It appeared in a Washington Post story about ballot-stuffing in Russia in 2018. There are also context clues that show the video isn't American: The Russian coat of arms is visible on both the ballot box and on the polling booths.
— Associated Press writers Ali Swenson in Seattle and Abril Mulato in Mexico City contributed this report.