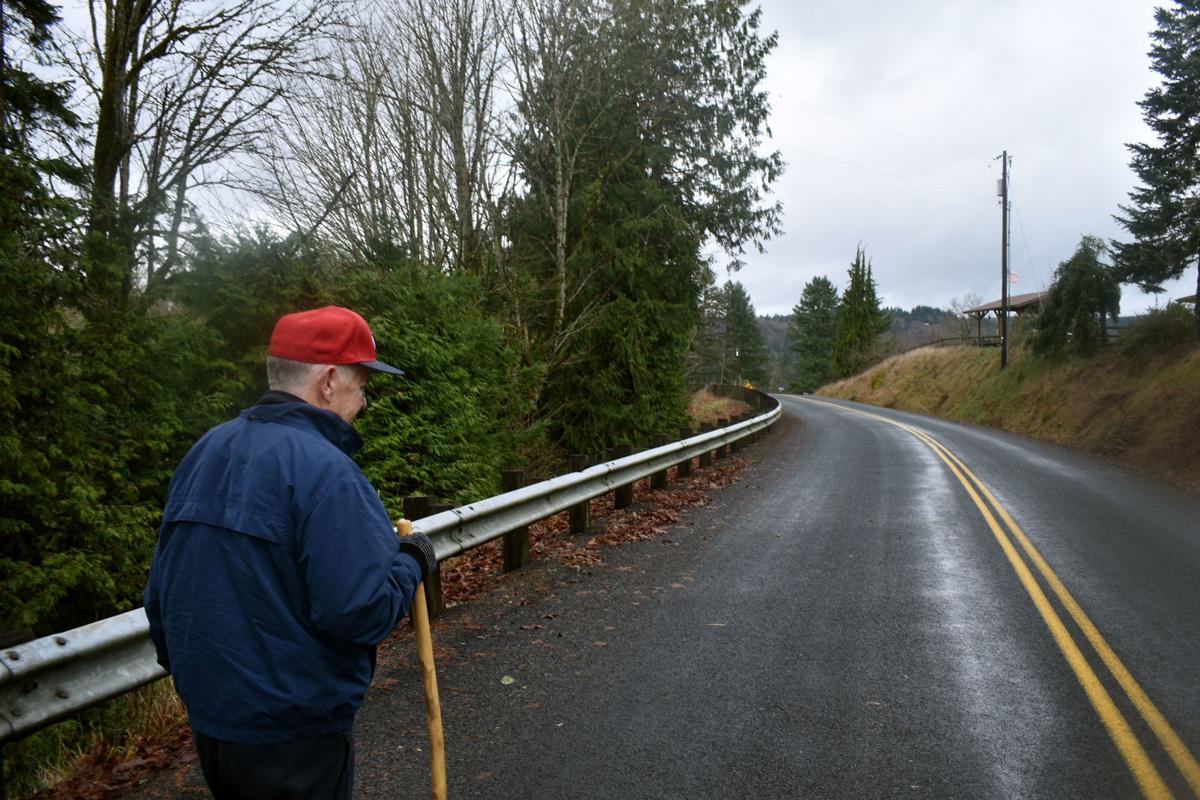 Cowlitz County sheriff's deputies Thursday night arrested a man after he allegedly broke into a rural Castle Rock-area home armed with a pipe and assaulted an 84-year-old resident, who in turn shot him during a struggle.
Joseph Wiegert, 27, is held on $500,000 bail in the Cowlitz County Jail on suspicion of attempted murder, burglary and unlawful firearm possession, all in the first degree, and an unrelated warrant.
A woman called 911 around 8:45 p.m. reporting that the man, Wiegert, broke into her home on Toutle Park Road and was fighting her husband, who is a long-retired law enforcement officer. She said shots had been fired, according to the sheriff's office.
The homeowners, a retired couple, told deputies that Wiegert slammed into their living room window and tried to enter through an unlocked sliding glass door. He wielded a pipe with a hooked end.
The male homeowner grabbed his pistol, tried to block Wiegert and told him to stop or he would shoot. Wiegert nevertheless forced his way into the home and knocked the male homeowner to the ground. At that point the homeowner fired, striking Wiegert in the shoulder, according to the sheriff's office
But Wiegert continued to attack the homeowner, deputies reported. He grabbed the barrel of the pistol and pointed it at the homeowner's torso, but the man's wife, 63, wrestled the weapon away. Two more shots were fired while they struggled with the gun, according to police documents, although they apparently did not hit anyone and it was not clear who fired them.
The homeowner suffered minor injuries, and Wiegert's injuries were not life-threatening, according to the sheriff's office.
Wiegert fled the house by the time sheriff's deputies and Castle Rock police arrived, but officers found Wiegert in the couple's driveway and used a Taser when he refused to comply with commands, according to the sheriff's office.
Wiegert was arrested, treated at St. John Medical Center and then booked in the Cowlitz County Jail just after midnight Friday morning.
Deputies learned Wiegert had recently stayed at a residence a few houses away from the retired couple, but the homeowners didn't know him.
Cowlitz County Sheriff Brad Thurman said that Wiegert got out of jail earlier this month after serving time for strangling his mother on Oct. 8. He was convicted of third-degree assault. He has not been reporting to his probation officer and is suspected to have been under the influence of something during the burglary, Thurman said.
Wiegert has no other previous local convictions, but he has a criminal history in Utah, Thurman said. Details were not immediately available Friday.
Toutle Park Road resident Bill Ammons, the former owner of the Pacific Barbershop in Kelso, and other neighbors told TDN that the family wants privacy and doesn't want to speak to the media about the burglary.
But "they're two of the neatest people you'd ever want to know in your life, and they've never, ever bothered anybody," Ammons said. "(The home invasion) was so bizarre. I just can't get myself around it."
Ammons said the neighborhood has appeared more dangerous over the last year or so and he has been more cautious there. He's a gun owner, keeps his doors locked and has a few German Shepherds at his home for safety.
"We've got a real problem up here," Ammons said. "It's getting to be scary."
Mike Collins, who also lives on the road, said he didn't see or hear Thursday's incident. His wife thought she saw a flashlight shining around out by their pasture right before the incident, but that was it, Collins said.
"Just about everybody up here has guns in their house," Collins said, including himself. "I'm glad that person had one last night. … I'm sure it was really scary."
Get local news delivered to your inbox!
Subscribe to our Daily Headlines newsletter.