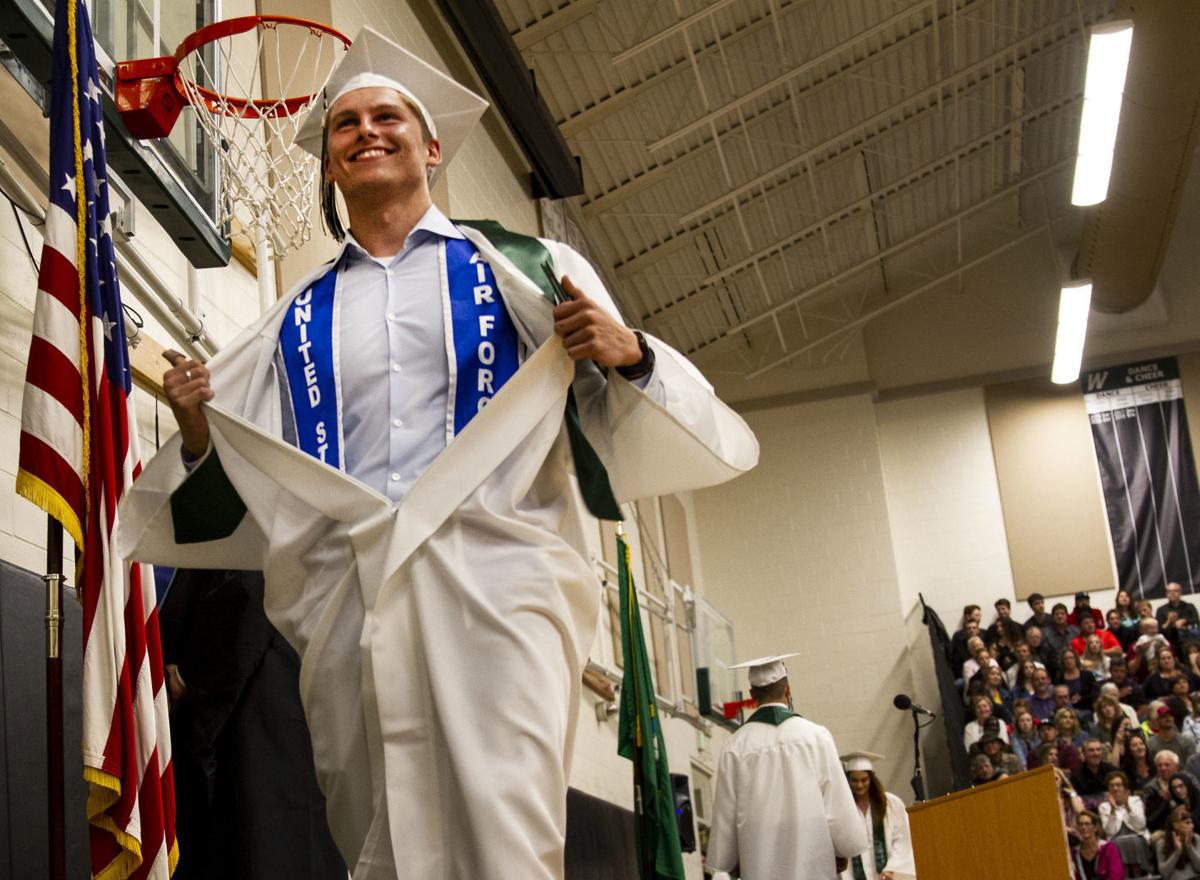 Woodland High School class president Josiah Morales said he went to bed the night before Friday with a "nervous, happy, sad" feeling in his stomach.
But the next day, he was ready to deliver the welcoming speech to about 1,000 students and families at graduation. Whether leaving Woodland or staying, attending college, the military or a trade school, Morales encouraged his peers to remember "the road that'll lead you home again."
In her speech, senior speaker Audrey Adams concurred: "Even if you have no idea what life has in store for you ... we will always have this common thread that binds us together."
You have free articles remaining.
"I often think we assume the teacher makes the student," history and civics teacher Shari Conditt said. "But you fostered me. You motivated me. I became a better version of myself because of you."
Principal John Shoup praised the student body for its chutzpah, although it was sometimes a headache for teachers.
"(Vaping) is illegal and frowned upon by staff," he reminded students, to laughs from the audience.
Woodland football wide receiver Kenyon Guy said he plans to join the Navy after graduating. He'll miss the excitement and crowds of football games, but said he can't wait for what's next.
"It's really exciting. It's awesome to start a new chapter of my life. I just can't wait for what the future holds."
Get local news delivered to your inbox!
Subscribe to our Daily Headlines newsletter.