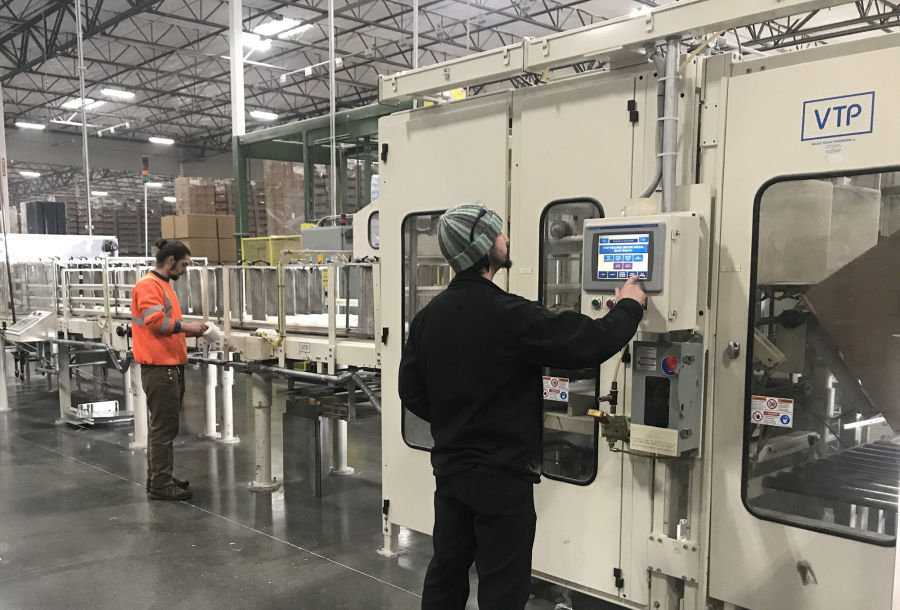 Before the schools and restaurants closed, Lydia Work saw signs that her business would skyrocket during the COVID-19 outbreak.
"We started seeing the orders coming in heavy," said Work, owner and founder of American Paper Converting Inc., a toilet-paper-cutting company in Woodland.
Work said her business has increased tenfold during the virus outbreak. She's had to hire about 24 new temporary workers, bringing the total to about 70.
Despite the rush to buy that has left store shelves empty, Work said there's no need to panic; there's plenty of toilet paper capacity in the U.S.
"We're running at full capacity," she said, "We're working around the clock."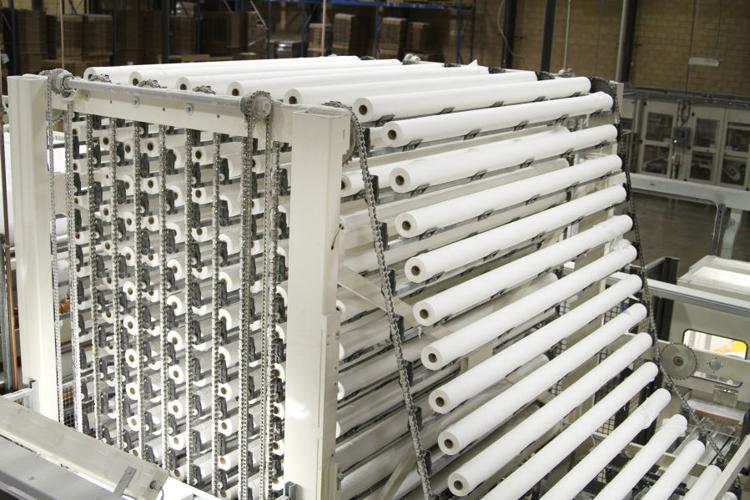 Work, who was born in Nicaragua and moved to the United States, graduated from the University of Washington in 1977. She worked for the GP Paper Mill in Camas before opening American Paper Converting Inc. 22 years ago.
Work doesn't want to reveal the details of her business growth because of the competitive market for toilet paper, she said, and she doesn't expect the demand to decrease anytime soon.
About 70 percent of American Paper Converting's products are away-from-home toilet paper for businesses like hospitals, hotels and janitorial companies; only a fraction of it goes to retail grocery stores, she said.
That makes the company an essential service, Work said.
"Hospitals need toilet paper really badly," she said. "We're serving the medical field, and that's an essential service, so we're an essential service."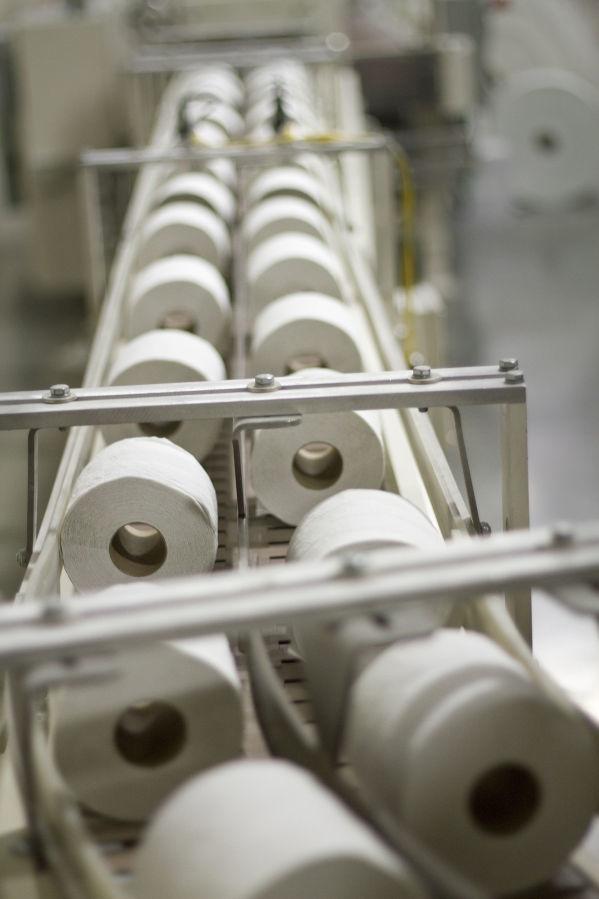 The company also produces paper towels and facial tissue. Its machines run almost all hours of the day, Work said.
Workers at the Woodland factory and at a second factory in Virginia factory take long tubes of rolled toilet paper and cut them into sizes suitable for consumers.
"I am so proud of and grateful to our employees for their understanding and commitment to providing an essential product to the public and to key customers like hospitals," Works said. "They are following guidelines to reduce any chance of exposure to each other while providing a very important product that everyone needs."
Works sees people panicking and buying too much toilet paper at once.
"The public should not panic," she said. "There is plenty of paper capacity in the USA to supply the needs of our country. I expect a shift in the near term from travel-related business demand to an increased demand for home products, but in total there is enough capacity. We make both and can shift with the demand."
Get local news delivered to your inbox!
Subscribe to our Daily Headlines newsletter.