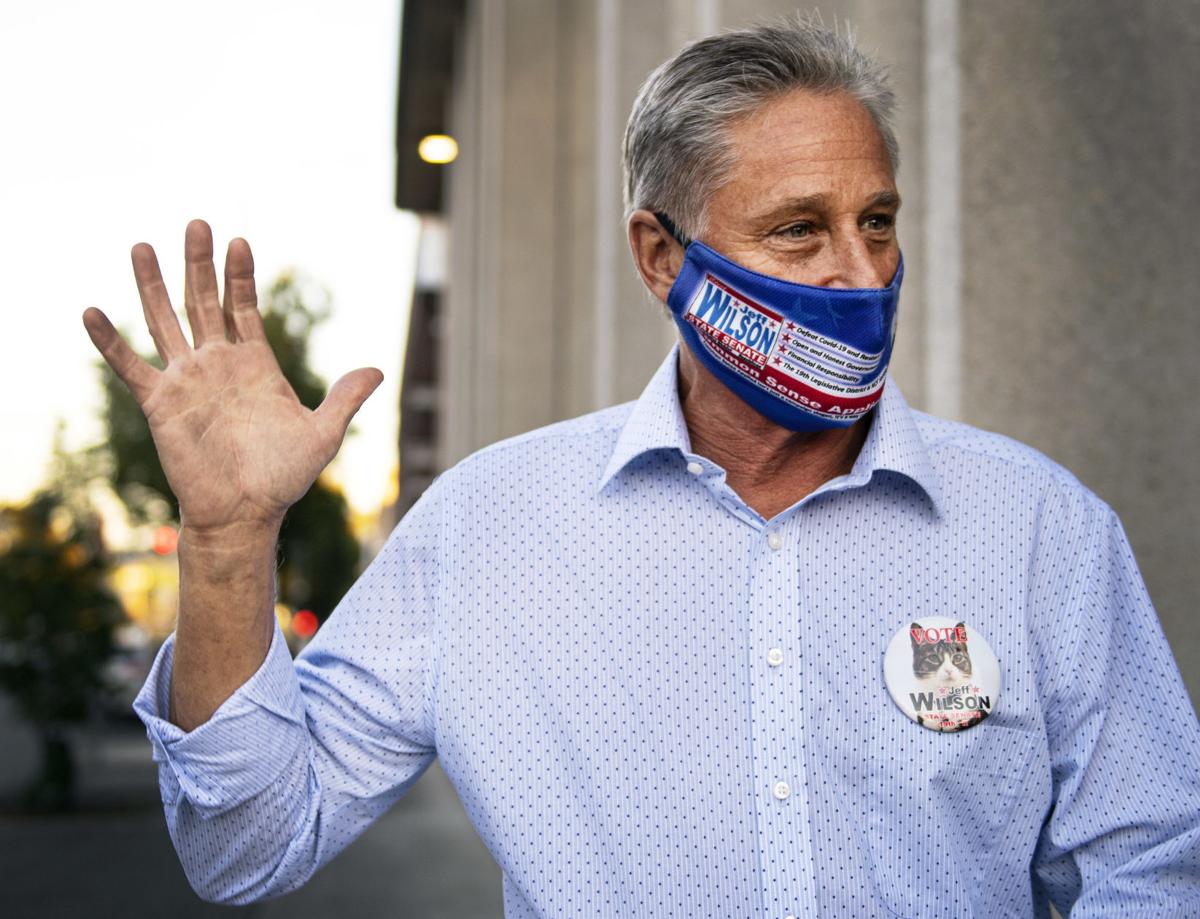 Longview Republican Jeff Wilson has all but secured his victory over long-time lawmaker and moderate Democrat Dean Takko, based on Friday's election returns.
By Friday afternoon, Wilson had 55.3% of the vote for the 19th District State Senate seat to Takko's 44.59%.
That's 39,838 votes for Wilson and 32,126 for Takko, leaving a roughly 7,700 ballot divide.
As of Friday afternoon there were about 2,800 outstanding ballots in the 19th District, which includes parts of Cowlitz, Grays Harbor, Lewis, Wahkiakum and Pacific counties, according to the secretary of state's website.
"We are very pleased with the results," Wilson told TDN Friday night. "When I say we, I'm talking about everybody. The we is the voters. They've spoken. I've got the marching orders loud and clear, and I'm going to proceed onward."
Wilson, 60, ran on a platform of change and transparency. He said he wants to reel in the Legislature's spending habit and restore the voice of the voters in Olympia.
"There is only priority to me, and it's called the 19th District. ... The priority is us," Wilson said. "There is no doubt the 19th District is going to be represented by itself and for itself, not Seattle."
A relative newcomer to the political arena, Wilson leaned on his experience as a Port of Longview commissioner. Since his election to the seat in 2015, he has outspokenly pushed to lower the port's property tax rate, which has dropped 53% in the last five years.
"I do not plan on changing my character in any way, shape or form. I'm going to take all these attributes and go to work," Wilson said.
Although he hasn't set a date yet, he will eventually resign from his port commissioner seat, Wilson said.
Takko, 71, has served in the state Legislature for 15 years, including one term in the Senate. He could not be reached for comment Friday night.
In a Tuesday night interview with TDN, he pointed to a decline in the historical labor vote due to automation and other changes in local paper mills; frustration over the state's lockdown response to COVID-19, despite a low case count locally; and opposition to a comprehensive sexual education bill he co-sponsored last session as a reason for his slip in the polls.
Wilson said he respected Takko for his position, despite their different values and ideals at times.
"As a candidate, I want everybody to know that Dean Takko is a senator. Not me. I'm just elected to become a senator," Wilson said. "Watching some of the horrific things said about him as a man is unacceptable. Dean deserves our respect and appreciation for the years he served us."
Get Government & Politics updates in your inbox!
Stay up-to-date on the latest in local and national government and political topics with our newsletter.