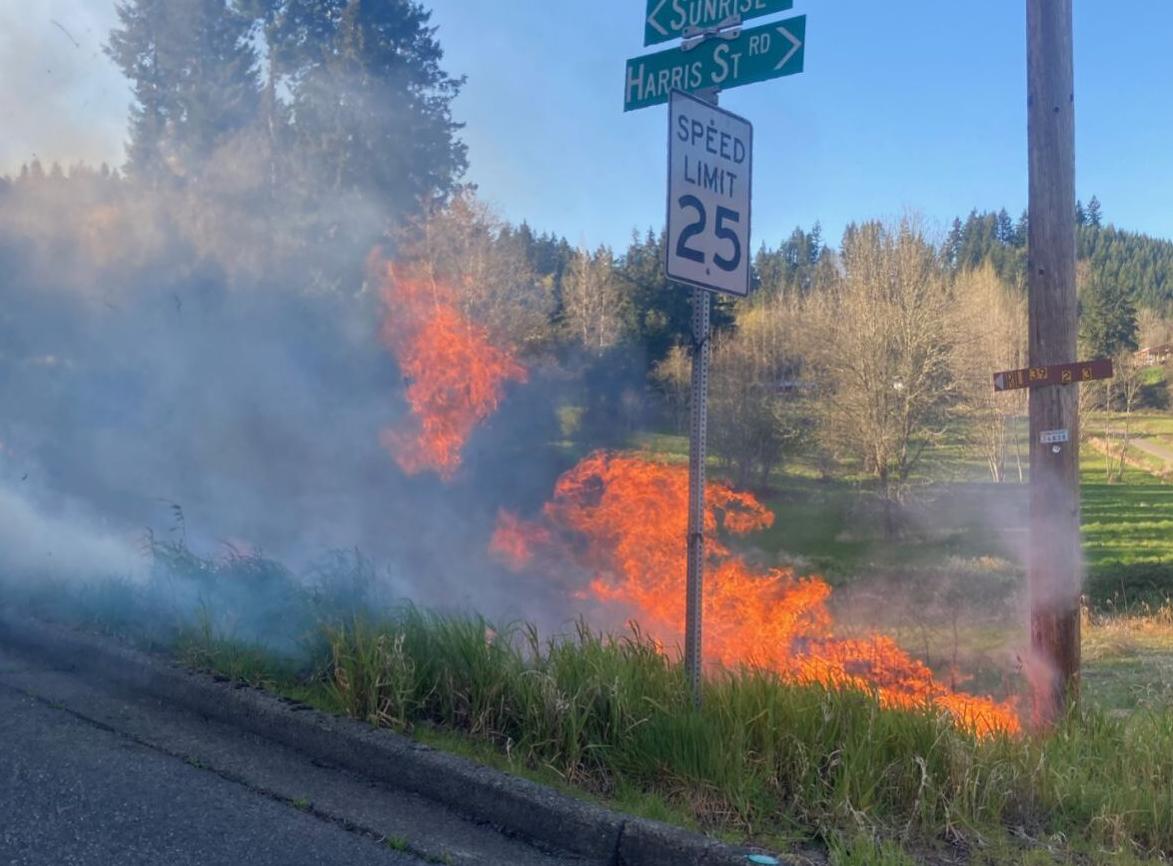 A two-alarm wildfire threatened several Kelso homes Wednesday evening, highlighting what officials say is an "increased potential for fires during our dry weather trend" and leading to a temporary burn ban.
Cowlitz 2 Fire & Rescue Battalion Chief Joe Tone said the department anticipated a spike in brush fires this week, as the conditions of dry winter vegetation, low humidity, warm temperatures and easterly winds create the perfect conditions.
According to Clark County Fire Marshal Dan Young, Clark, Skamania, Cowlitz, Pacific, Lewis and Wahkiakum counties and the Washington State Department of Natural Resources have instituted a temporary burn ban that goes into effect at 12:01 a.m. Friday and ends 12:01 a.m. April 23.
While campfires still are allowed, outdoor debris burning is not.
Around 6 p.m., Cowlitz 2 Fire & Rescue received multiple calls about a "field on fire" in the area of Harris Street Road and Corduroy Road. Initial 911 calls indicated the fire was growing rapidly and was about 20 feet by 100 feet, according to a department press release.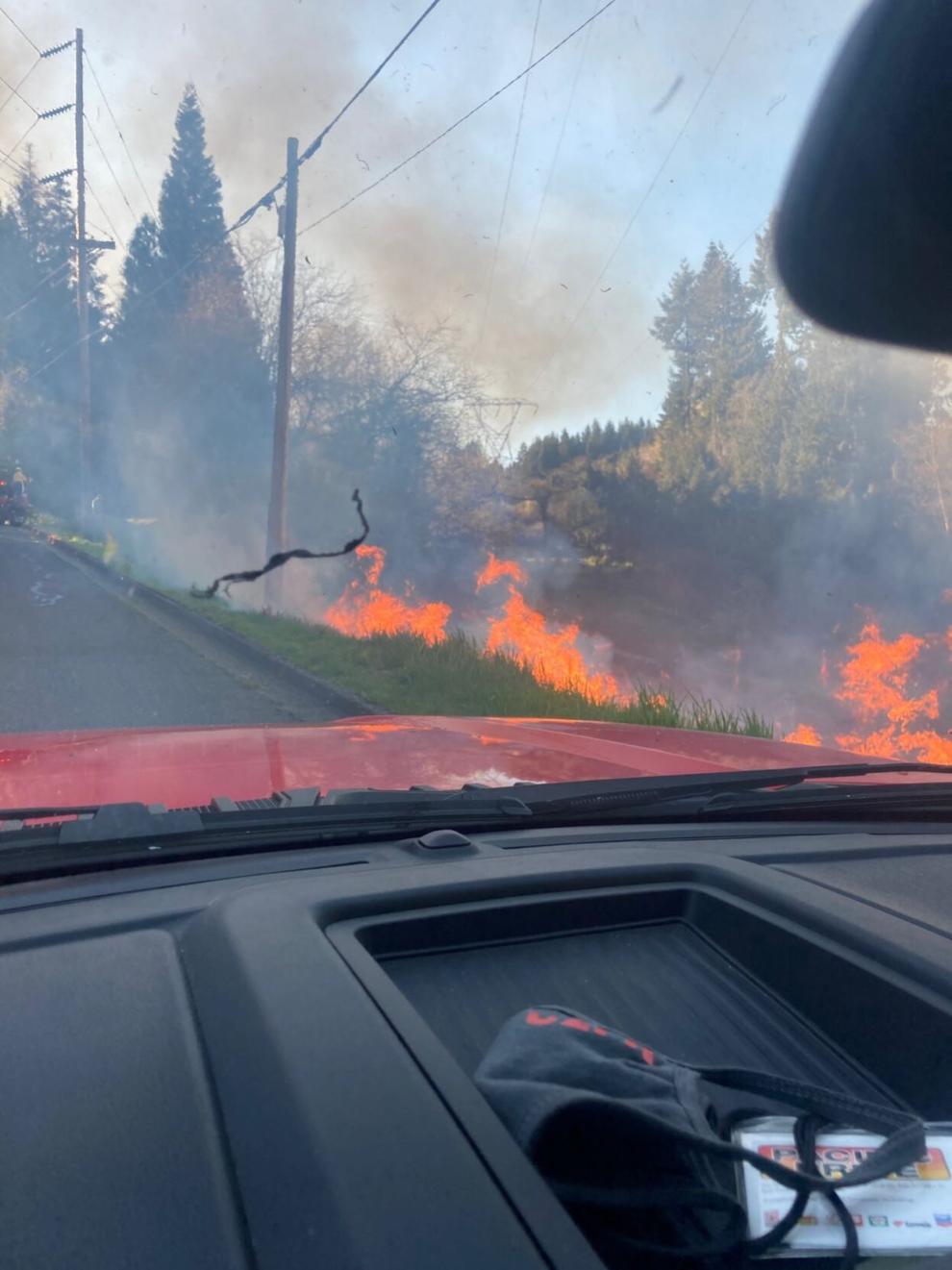 A C2FR Battalion Chief arrived within 5 minutes and found a "mid-slope brush fire with 5-foot high flames." As it was threatening multiple structures and power lines, the call was upgraded to a two-alarm fire and more engines, tenders and brush units responded, along with a Department of Natural Resources fire manager.
Firefighters set up structure protection at the nearby occupied homes and extinguished power poles that had caught fire while other units began securing a fire line around the perimeter. Crews contained the blaze within 25 minutes as it grew to a total of 1.5 acres.
Support local news coverage and the people who report it by subscribing to The Daily News.
There was no damage to homes, Tone said, and the Bonneville Power high voltage lines above the fire and the local Cowlitz PUD overhead lines were not damaged, though one of the poles will need to be replaced.
"Fires crews were able to get between the fire and the homes and put it out," Tone said.
He said similar weather conditions led to fires in March 2019, so Cowlitz 2 has been planning with other chiefs and the DNR ahead of this week, as well as warning the public to be careful with burn piles and campfires.
Cowlitz County officials are reminding residents to take safety precautions as temperatures rise into the 80s this weekend.
"Please don't burn outdoors," Tone said. "Wait for this current weather trend we're in to end. There will be plenty of opportunities to do outdoor debris burning later, in May. Firefighters are already stretched super thin."
Tone said Cowlitz 2 has been calling off-duty firefighters back in to respond to calls because there are so many personnel responding to urban wildfires threatening homes.
"If you're going to camp, make sure you put your campfires out all the way out," Tone said. "That would help us a bunch."