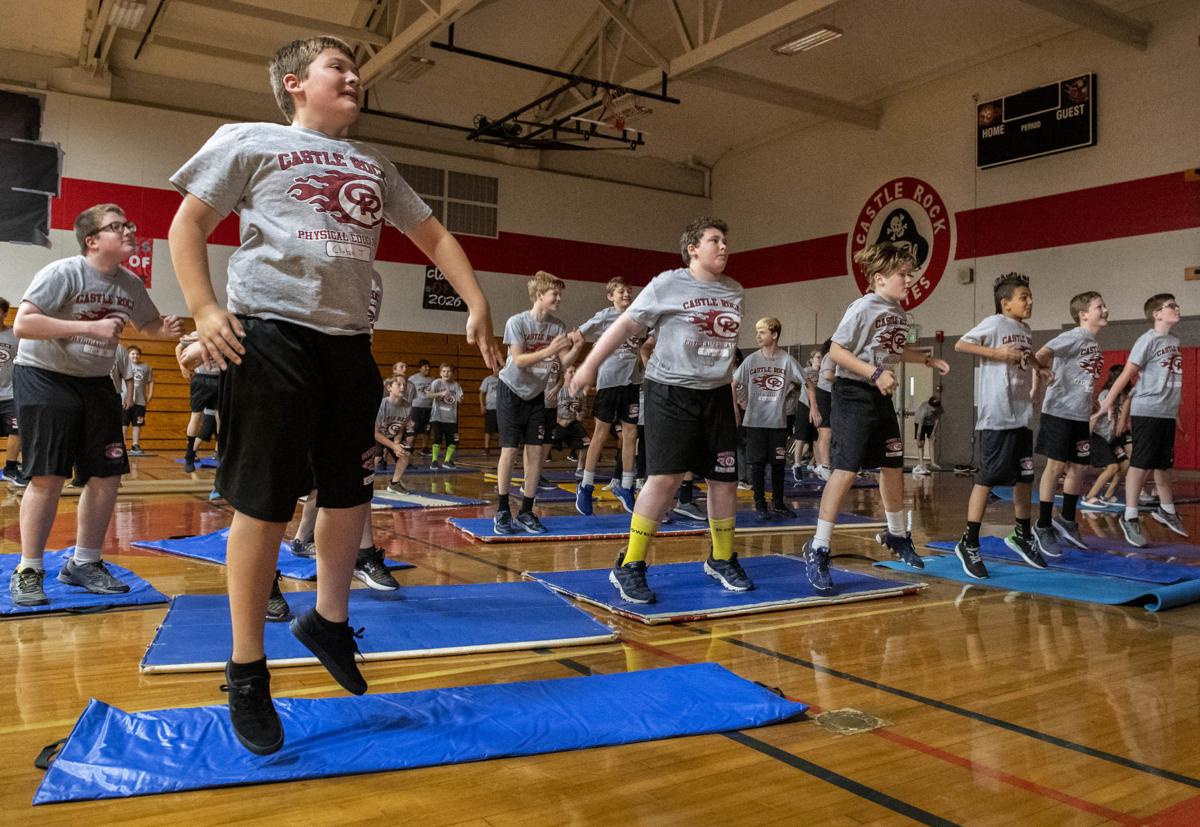 CASTLE ROCK — In a typical school year, Castle Rock Middle School teacher Stephanie Ness plans to have about 30 students per class.
"Usually you don't actually have 30," said Ness, a sixth grade language arts teacher.
But this year she has a class of 36 students, and most of her other classes have more than 30. A "historically large" boost to districtwide enrollment required her to move in two extra tables and convert a "window seat" into a desk just to accommodate her classes. And in bigger classes she has a harder time connecting with kids and making content relevant to them, she said.
"We are full. (My classroom) has a little walkway, enough for a single person at a time. Two people can't fit through (at the same time). ... Also, because they are so tightly packed in, it takes a lot of (teachers') engagement strategies out of the picture. We can't just get up and move around the classroom like we would with activities, because there is not room to get up and move."
The boost to enrollment is a continuation of a years-long trend in the Castle Rock School district, but enrollment spiked significantly more this year than school officials had projected. Superintendent Ryan Green said the district expected to have 26 additional students than last year; it got about 70 students more.
County and city officials say the boosts are likely driven by increasing populations throughout the county, paired with the availability of land for housing development and an ever-improving "quality of life" in Castle Rock. But the schools are experiencing growing pains as a result, and Greene said the district needs to pass a facilities bond to finance new schools and building expansions to accommodate the increasing population.
"All of our storefronts are busy and it looks beautiful downtown. I want the same thing for the schools," Greene said. "(Mayor) Paul (Helenberg) always talks about quality of place, and it's the same thing for schools. We want a quality of education for our kids ... but really need a facility to go along with that."
Nearly 1,400 students were enrolled in the district at the start of this school year. That's a 5% increase over June's enrollment and a 13% gain from four years ago. Buildings are at capacity.
"If this growth continues … It puts our numbers at ridiculous (heights) for us," Greene said. He estimated that a 5% increase in students every year until the 2026 would set Castle Rock's student population well above 1,700 students.
"All of these developments are great … but where will we put (the students)?" Greene said.
This year's enrollment gains forced the district to buy a portable classroom for the elementary school. And district officials are expecting to add two or three more portables, most likely at the middle school, Greene said.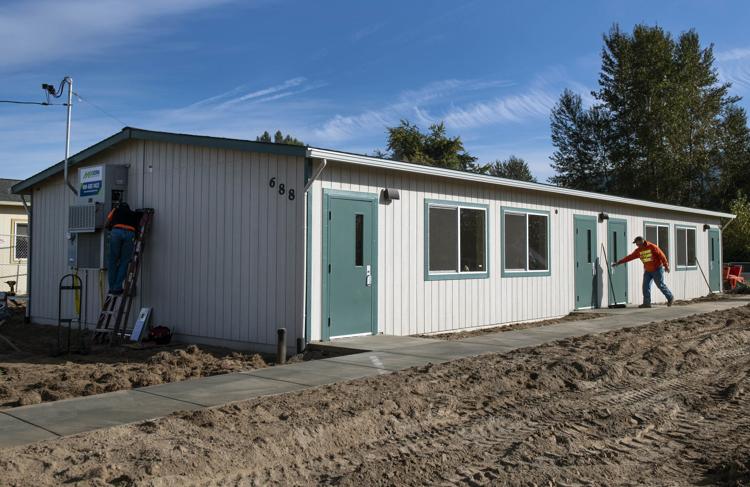 Inside the schools, teachers are working with "overload" classes that have more students than the contract-approved class size. At the middle school, where there are almost 40 more students than last year, there's not a single unused classroom, said Principal Tiffaney Golden.
The sixth grade class alone has almost 140 students. Usually there are only about 100 students per grade, Greene said.
"It's nice to be able to talk about growth, but we really need to pass a bond," Greene said.
Twice in 2018 the district asked voters to approve a $42.4 million bond to build a new middle school, and it failed both times. The approval rating for the measure dropped almost 10 percentage points from the first election to the second election, earning only 47% "yes" votes. The bond needed 60% approval to pass.
The district intends to ask voters to approve a bond measure in February, Greene said. The school board has not yet approved any specific details for the measure, but it's likely to include a new middle school, which would increase the available space for students and include areas to add wings if the population continues to grow, Greene said.
The district is also putting together a "10- to 15-year plan" for growth, Greene said, and is already discussing a second bond measure in 2026 to expand the high school.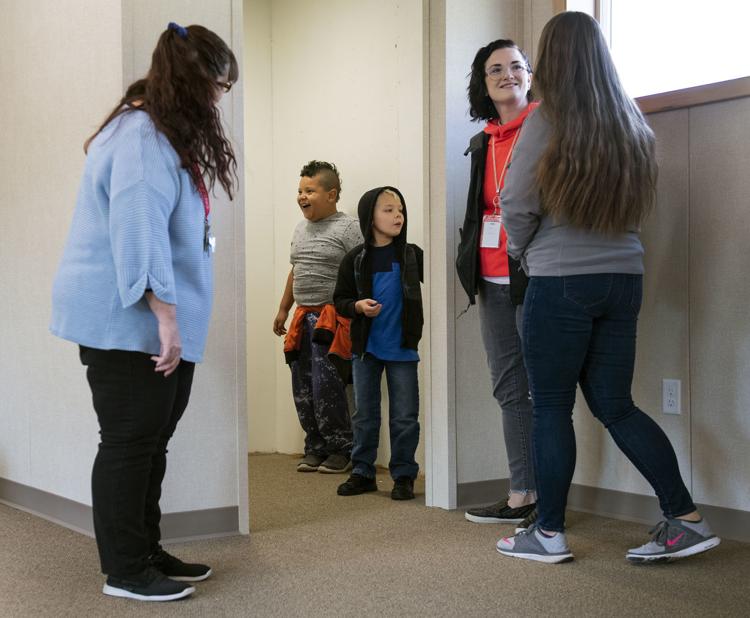 "The growth is not going away … Unless Mount St. Helens blows, we are going to continue to grow," Greene said.
Population in the Castle Rock area has also grown, though at a slower rate than in the schools. The state Office of Financial Management estimates that more than 10,500 people currently live within the school district boundaries. That's nearly 4% more residents than five years ago.
"What I see is that every day we have people driving in from out of county or out of state, and they are trying to find a place to live in Castle Rock or the Castle Rock area," said City Public Works Director Dave Vorse.
Houses rarely stay on the market for more than two weeks, and some last just hours, Vorse said. Part of that is due to the countywide housing crunch, he said, but he also suspects the demand is driven by the "vitality downtown" and "overall quality of place."
"The push on population several years ago was in Woodland and Ridgefield because people are coming … from Vancouver and the Portland area" looking for affordable housing within commuting distance of work, Vorse said. "I think our growth is more pushed by the fact this is just the place people want to be … We do know places that improve their quality of life are where this new generation wants to be."
Greta Holmstrom, Cowlitz County's senior long range planner, said the population is rising in all cities across the county. But the Castle Rock area is particularly well-posed to support that growth because there are large swaths of flat land with connections to city water and sewer services, she said.
And the city's location near Interstate 5 and about an hour from most large cities may also draw in new residents to an affordable region well within driving distance of Portland, Olympia and the coast, she said.
All told, growth is a "good problem to have," Greene said. More students in the district means more state funding for the schools, he said. And more residents living in the district boundaries means a broader tax base, which eases the burden of a bond for each person, Greene said.
That could increase the chances of the much-needed measure passing — and help open up space for students who "really want to be here," he said.
"Right now, this year, we have room to put them. It just makes the classrooms a little bigger," Greene said. "But the real calculation comes into next year, when we (have to) add portables and teachers to support these kids."
Get local news delivered to your inbox!
Subscribe to our Daily Headlines newsletter.