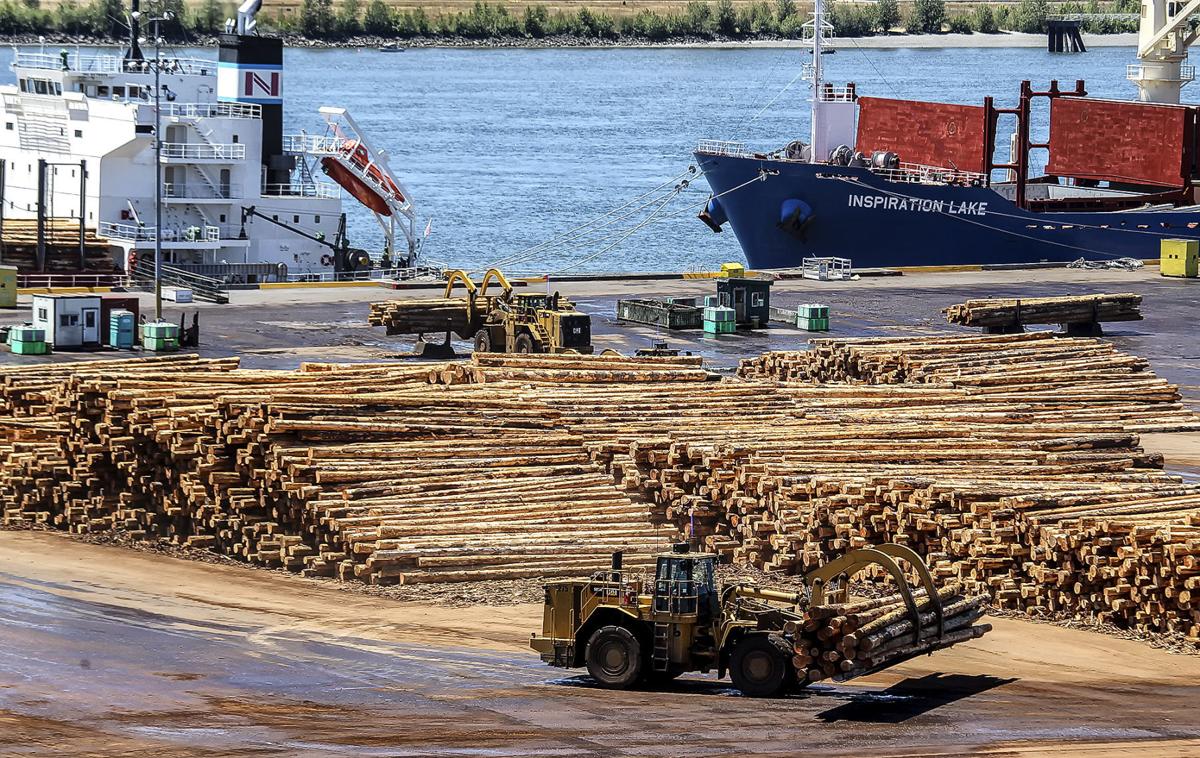 After two days of labor talks, a regional woodworkers union received a "last, best and final" contract offer from Weyerhaeuser Co. negotiators Wednesday night, according to the union's president.
About 1,200 union woodworkers with the International Aerospace and Machinist/Woodworkers Local District W24 in Washington and Oregon will vote on the proposal next week. The intended day of the final vote tally is Saturday, IAM Local W24 President Noel Willet said.
The outcome of the vote could determine whether about 400 employees at the company's log dock and sawmill in Longview go on strike.
"Until such time as our crews have had a chance to review the company's offer and vote on it, the union reserves comment," Willet said in a brief phone interview Thursday.
You have free articles remaining.
A spokesman for Weyerhaeuser was unavailable for comment Thursday afternoon.
More than 90 percent of regional union members voted last month to give the union strike authority. They also overwhelmingly voted to reject an earlier proposed contract from the company.
The two sides have been bargaining for three months over Weyerhaeuser's annual logging commitment levels. Commitment levels dictate the volume of trees the company is willing to commit to harvesting per year using union logging crews.
Weyerhaeuser has gradually scaled back its company-run logging crews over the past three decades in favor of independent contract loggers.
Negotiators are also bargaining over health care benefits, pension contributions, wages, vacation and mandatory overtime at the company's mills.