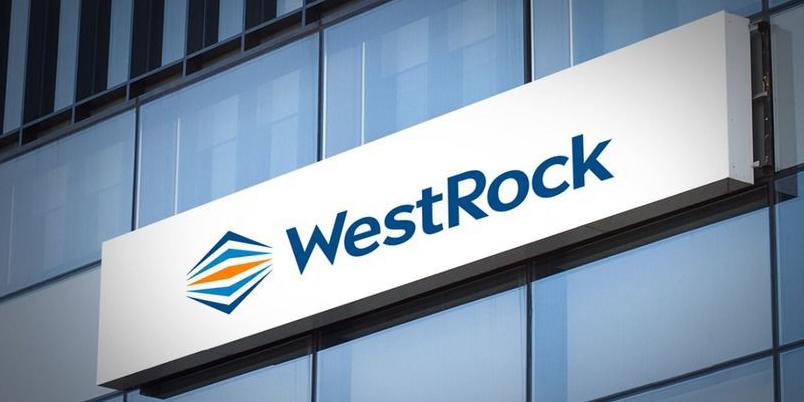 WestRock Co., the Atlanta-based parent company of the former Longview Fibre Co. paper mill in Longview, announced Thursday that it made $4.65 billion in net sales in its fourth quarter, a $415 million boost over last year.
The company also saw an 11% increase in earnings before interest, taxes, depreciation and amortization (EBITDA).
Company officials credit most of WestRock's growth to a merger with KapStone Paper and Packaging Corp. last year, a sale that included the Longview mill and made WestRock one of the nation's largest producers of paper and packaging products.
"November marks the one-year anniversary of the acquisition, and we are really pleased with how well things have been going in terms of how well it's been integrated into WestRock and the value it's brought the company," WestRock spokesman John Pensec said Thursday.
According to a WestRock press release, the company has spent about $12 million on "integration costs." However, the company in fiscal year 2019 saved almost $90 million through the merger.
WestRock officials said the company is on track to realize more than $200 million in savings by 2021.
"KapStone is one of the highlights of the year for us, very much," Pensec told The Daily News.
Union representatives at the Longview mill said the relationship between the company and its nearly 800 union employees is still strained, and there's been a "complete breakdown" of the communication.
"It just creates a lot of internal problems that don't need to be there," Association of Western Pulp and Paper Workers Local 153 President Scott Tift said Thursday. "Despite our urging to work things out and figure it out in a mutual way, they just choose to do whatever they feel they want to do."
Nevertheless, the merger expanded the company's markets on the West Coast and in Asia, and sales through the newly acquired plants "more than offset" a hit to earnings for corrugated packaging products due to lower volumes and prices during the fourth quarter, KapStone Chief Executive Officer Steve Voorhees told investors during a Thursday morning call.
On the whole, though, WestRock "executed well and delivered strong financial results for both the fourth quarter and fiscal year," Voorhees wrote in the quarterly report.
WestRock also reported a nearly $2.5 billion increase in its annual net sales. The company made $18.3 billion in sales in fiscal year 2019, which ended Sept. 30, compared to $15.8 billion in 2018.
Pensec said the company' in the past year took steps toward becoming a paper and packaging leader, and fiscal year 2020 will be "more of the same, in terms of continuing to add to our differentiated portfolio and investing in our people."
Get local news delivered to your inbox!
Subscribe to our Daily Headlines newsletter.