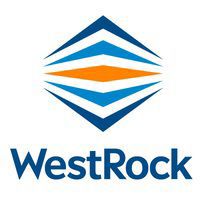 Sixteen management positions were cut from the former KapStone pulp and paper mill this month as the local plant began its "integration" with its new owner.
WestRock Co. bought the KapStone Paper and Packaging Corp. mill in November in a $4.8 billion deal. The merger made Atlanta-based WestRock one of the largest producers of paper and packaging products in the nation and gave it immediate access to west coast and Asia markets.
The acquisition made the Longview mill the largest in the WestRock system.
As part of the merger, West-Rock "centralized" its supply chain functions to its corporate office in Atlanta, WestRock spokesman John Pensec said Thursday. The Longview mill had its own on-site supply chain function, Pensec said.
"When we acquired KapStone, there were some duplicate functions. … We talked to those employees about relocating (to Atlanta), but those that didn't want to were eliminated on the supply chain (in Longview)," Pensec said.
Pensec added that company officials were "very pleased that a number of them" decided to move to Atlanta, though he did not provide a more specific figure of how many people relocated.
For the employees who decided to stay in Longview, Pensec said they are "encouraged to apply for any open positions within the company."
WestRock is unable to disclose the average salary for supply chain positions, Pensec said.
More details about the progress of the WestRock and KapStone merger will be shared during the company's third-quarter fiscal report and conference call on Aug. 1, Pensec said. Investors can access the call, along with other relevant company information, online at ir.westrock.com.
WestRock incorporated on March 6, 2015, and sells paper and packaging in the consumer and corrugated packaging markets. It reported record-setting financial results in 2018, increasing its net sales by 10%, to $16.3 billion. The company also announced in May that it is looking to expand through further acquisitions, but it did not go into detail.
Get local news delivered to your inbox!
Subscribe to our Daily Headlines newsletter.