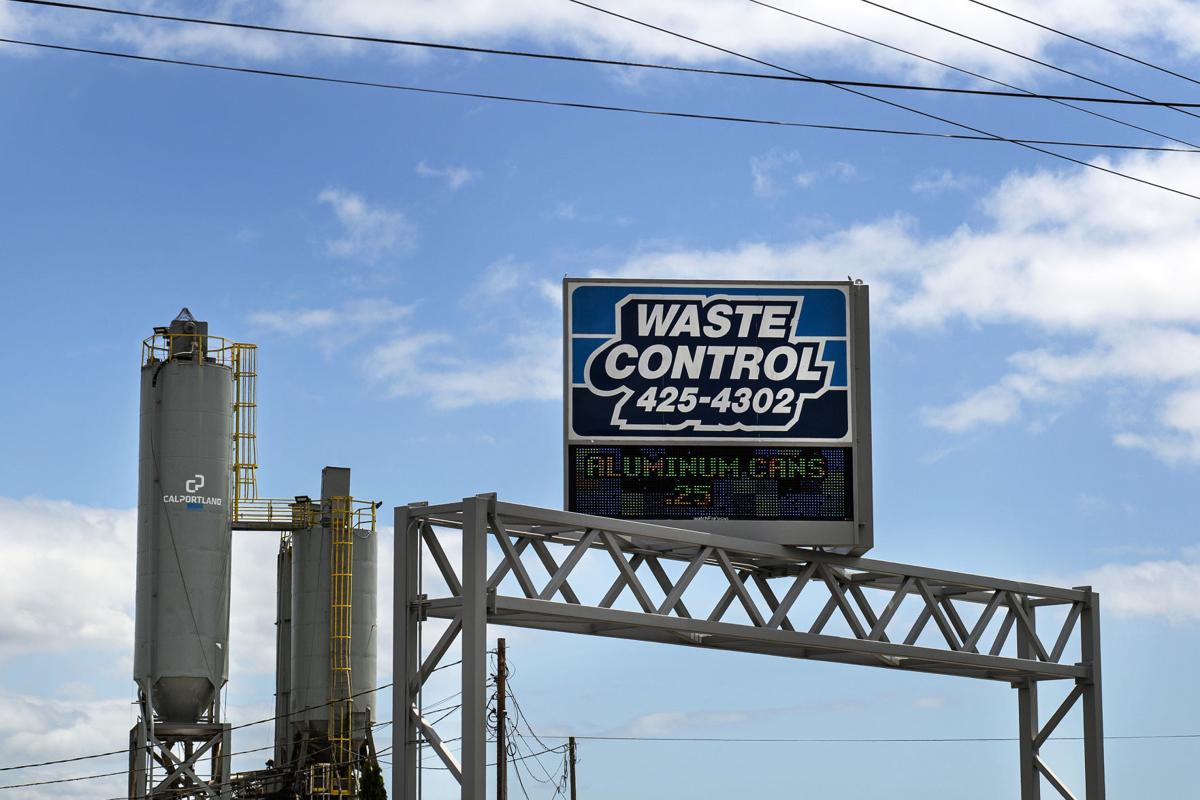 Cowlitz County's longtime, family-owned Waste Control and Recycling center has new corporate owners who say the sale won't affect service rates or local staffing.
Brothers Joe and Kevin Willis, past co-owners of Waste Control, sold the property at 1157 Third Ave. in Longview to Waste Connections for $13.7 million last month, according to property documents. (The company did not provide a total cost for additional assets of Waste Control.)
Waste Connections is North America's third largest waste management company. It employs more than 18,000 workers and, in May, reported first-quarter net income of $143 million.
"Waste Connections is honored Joe and Kevin put their trust in and chose to sell their stock to us. We are committed to continue providing the same quality service our customers in Cowlitz County have grown to expect and look forward to building strong, working relationships with our municipal partners," Waste Connections Division Vice President Jason Hudson said in a prepared statement Monday.
Waste Control has been Cowlitz Cowlitz County's major garbage collection and waste hauler for decades, but collection rates will not be affected by the sale at this time, Hudson added.
"Waste Control's rates are regulated by municipal contracts, which will remain in place or set by the UTC (Utilities Transportation Commission)," he said.
Greg Hannon, solid waste and recycling manager for the City of Longview, said the city's existing contract with Waste Control includes a cost-of-living adjustment, which will remain in place for the new owners next year. In general, Hannon expects the transition between owners to be "seamless" with "no effect to the residents of Longview."
"I have had several conversations with officials from Waste (Connections) this past week and they are committed to maintaining the same level of service, the same level of efficiencies and commitment in providing solid waste and relying services to our residents," Hannon said.
Waste Connections, which took over the plant in mid June, will continue to operate the Cowlitz County plant under the Waste Control name, Hudson said. It also will keep the current staff of 112 workers.
"Waste Connections is committed to continuing the employment of all the hard-working, local employees at Waste control and providing them new growth opportunities," Hudson said. "Our customers should not notice any changes."
Though founded in California and currently based in Texas, Waste Connections has historic ties to Southwest Washington. The company's first acquisition was a business in Clark County.
Today Waste Connections owns and operates several centers in the region, including LeMay Inc., in Lewis County, Hudson Garbage Service in Columbia County and Waste Connections of Washington in Clark County. The company also owns businesses in 41 other states and six Canadian provinces, according to its website.
The waste management giant is the first owner of Waste Control outside of the Willis family.
Stan Willis, Joe and Kevin's father, started Waste Control in 1949 as Stan's Sanitation Service. The Willis brothers took over operations in 1987. They quickly accumulated city contracts throughout Cowlitz County and grew the company to serve Cowlitz and Wahkiakum counties.
"First and foremost, we want to congratulate Kevin and Joe for a long and successful career in the solid waste and recycling industry," Hudson said. "We also want to wish Joe, Kevin and their significant others a happy and well deserved retirement."
The Willis brothers could not be reached for comment.
Get local news delivered to your inbox!
Subscribe to our Daily Headlines newsletter.