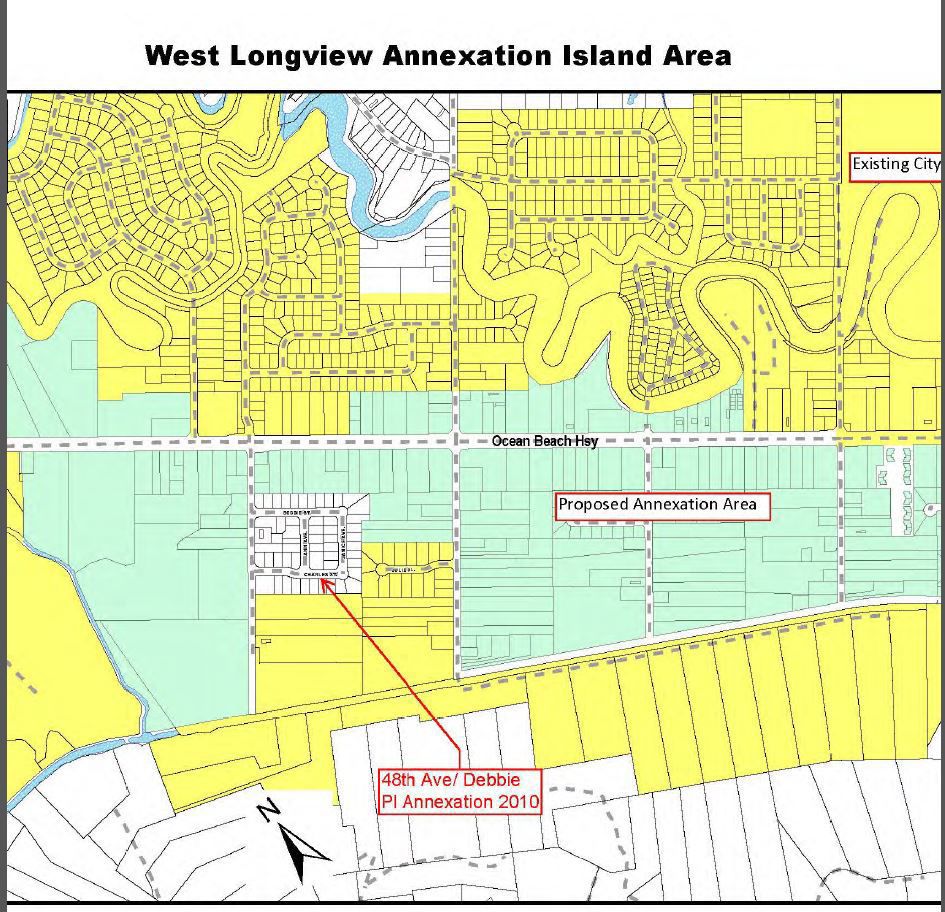 Voters in an unincorporated area of West Longview on Wednesday night rejected a proposal to join the city, rebuffing the city's effort to clear up confusion about police and fire response to the area and encourage development there.
About 62% of voters, or 105 ballots, rejected the proposal. Nearly 38% of voters, or 64 ballots, supported the measure.
Annexation would have added roughly 860 new Longview residents.
Only voters who live within the proposed annexation got to cast ballots on the matter. However, the proposal has affected recent city decisions to add more firefighters and police officers due to future increased demand in the annexed area.
Police Chief Jim Duscha has said he would need five more patrol officers to cover the area — a proposal the City Council has supported. Fire Chief Jim Kambeitz has estimated annexation could increase fire department calls for service by 150 to 160 annually.
City officials have said the annexation would have made city boundaries more logical, improved emergency response and paved the way for future development. And new residents are expected to save about $566 annually in taxes and utility costs.
However, increased cost in service was expected to exceed the city's increased tax revenue, at least in the short-term.
And opponents said they were concerned about increased stormwater costs and more stringent city regulations.
Following a public hearing, the Longview City Council approved the annexation on March 14 and voted to zone the land for a mixture of residential and commercial uses. However, a petition signed by about 100 business owners and residents in the impacted area halted the effort and sent it to a public vote.
Get local news delivered to your inbox!
Subscribe to our Daily Headlines newsletter.