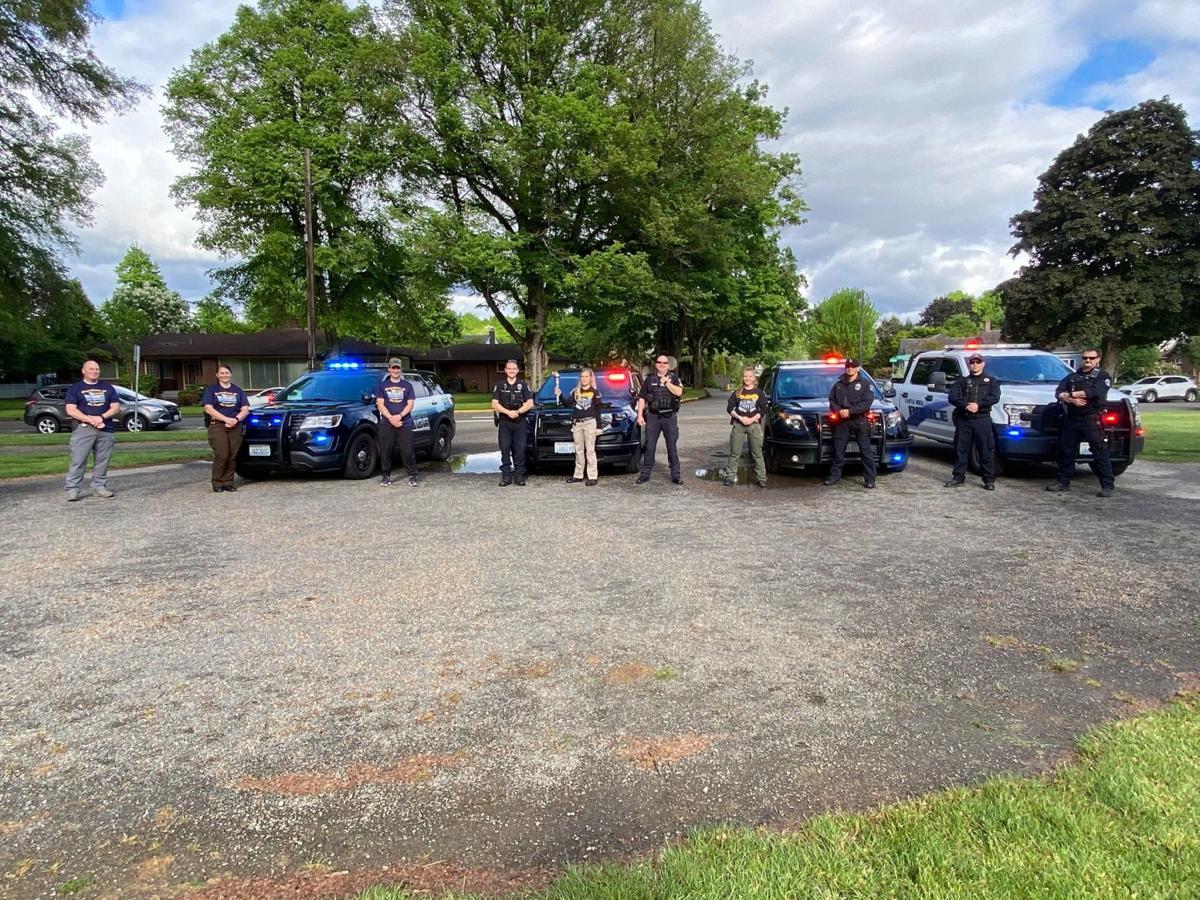 The COVID-19 pandemic scuttled this year's summer Special Olympics competition, but local law enforcement agencies are still running to raise money for athletes.
Each year, officers around the state run a torch from county to county all the way to the Special Olympics ceremony, mirroring the Olympic games. Special Olympics athletes are children and adults with intellectual or physical disabilities.
Due to the coronavirus pandemic, agencies across the state instead recorded their portions of the run individually while practicing social distancing. Cowlitz County officers filmed their portion last week.
The complete video of all agencies from around the state will be aired on the Special Olympic's website and Facebook page June 6 to mark the opening of the Virtual Washington Special Olympics Games.
"It's hard for the athletes this year," Longview Police Captain Deborah Pineda said. "They aren't able to participate the same way they have in the past. ... Any support we can (give) them is certainly worth the cause."
Cowlitz County Sheriff's Deputy Caity Neill first got involved with the Special Olympics last year, when she and a handful of other local officers attended the Special Olympic's Day of Inclusion event in Olympia.
"That was my first time ever interacting with a Special Olympics athlete, and it opened my eyes up to how wonderful these human beings are, how much they practice, how smart they are, how genuinely beautiful these people are," Neill said.
Neill said she wanted the run to happen in part because of the pandemic, not in spite of it.
"This is their one chance every year to really participate, and this year, because of the virus, they don't get to," Neill said. "We don't get to go up there to support them. They don't get their teammates to cheer them up. If we can go out, show ourselves showing our support for them, I think it's important to do that."
Washington teams have already raised more than $30,000 this year, well above the Special Olympic's initial $20,200 goal.
Local teams will have to hustle to catch up to Kelso PD in donations raised. The agency leaded the county as of Thursday afternoon and was sixth overall in the state. Kelso PD officer Roy Slaven was in fifth place for donations raised among all runners statewide.
The teams can be found at:
Get local news delivered to your inbox!
Subscribe to our Daily Headlines newsletter.