After delivering the morning news for 27 years, KLOG Morning Show host John Mitchell will sign off for the last time Friday morning.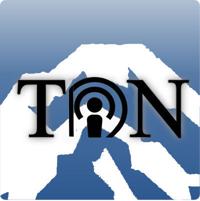 While his career at KLOG spanned 40 years (he hosted a midday program before starting the morning show with co-host Kirc Roland and producer Ray Byers), Mitchell's initial reasons for getting into the business are all too familiar.
"The spark was my parents saying, 'Get out of the house, you've got to do something,' " he said.
So Mitchell, then 21, took a radio broadcasting night class at Bates Technical College in Tacoma. (He graduated from Enumclaw High School.) The first night he walked into class, Mitchell said, he was thrown into the KTOY (now KYFQ) radio station to read the news.
The spark was lit, and Mitchell left the college soon after to take a job in Sunnyside, Wash., eventually making his way to KLOG when he was 23. In 1991 he became co-host of the morning show, which airs weekdays from 6 to 9 a.m. and features news, local sports, weather, trivia and conversations about what's going on in the world.
"People got used to the morning show just from hearing us, and they put up with us over the years, for the most part," he joked.
He would stay there for the next two-and-a-half decades, reporting on breaking local news and sports in Southwest Washington each weekday. In his time on the job, Mitchell has seen his fair share of crises.
The February 1996 storm was one of them. It triggered slides that blocked all vehicular access to and from Cowlitz County, badly flooded east Woodland and inundated many undiked parts of the Cowlitz and Lewis River valleys. Dikes protecting Longview and Kelso were temporarily raised but held as the Cowlitz River rose to record levels. The flood prompted a visit from President Bill Clinton on Valentine's Day.
"My partner in crime on the air, Kirc Roland … he and I stayed on the air 24 hours," Mitchell said. "I mean we were in this room, this studio for 24 hours. We were being brought news bulletins, road closures, things that were happening … . It was really, really intense, but a very interesting time."
Mitchell and Roland lost track of time, he said, announcing headlines and narrating live video of the water from public access channel KLTV. By the end of the broadcast, they were "completely dead on (their) feet."
"We were riding on our rims at that point," he said.
Now, Mitchell's closing that chapter of his life. He's making a clean break from radio in his retirement, he said, and looks forward to spending more time woodworking and gardening.
Mitchell said he's loved interacting with listeners, especially when they got to do giveaways. He's especially appreciated being able to work at a family-owned station.
KLOG and its sister stations (KUKN and 101.5 The Wave) are owned by Joel Hanson, the son of Steve Hanson, who bought the station in the 1960s.
But his job has challenged him, too, such as when a woman called the station after hearing on the news that a family member of hers was killed.
"I had the story," Mitchell said, "and I had to inform her that yeah, you've just lost somebody in your family."
But on balance, Mitchell said, "It doesn't feel like 40 years, because it's been a lot of fun."
With Roland away for a baseball tournament, he and Mitchell said their goodbyes Thursday. Between their regular on-air banter and events like the 1996 storm, Mitchell said "it's been a great ride with (Roland)."
Mitchell's replacement, John Campbell, admits that he has big shoes to fill. While he's only been working at KLOG for a couple of months, Campbell, 29, said he's determined to continue Mitchell's legacy while also forging his own identity.
"It's a huge honor, obviously to be taking over for somebody who's been at the same station for 40 years," Campbell said. "It's a giant honor to be picked for his replacement. One of the things John has does such a good job here for 40 years is being a companion for the listeners ... . I definitely want to keep that, be a friend on the radio."
Campbell said that as someone well-versed in pop culture, he hopes to pull in more younger listeners and make the show more appealing to a modern audience.
He'll start on the show Monday, but Campbell said it won't be until the next week that he "gets in the driver's seat."
KLOG general manager John Paul said he grew up listening to Mitchell, tuning into the morning show as early as kindergarten. Mitchell's retirement will "be like losing a good friend," he said.
"When you listen to him, you think of him as a friend," Paul said. "And that's what makes radio great .... He's a great companion on the radio, whether he's talking about his tomato plants or what he did for the weekend."