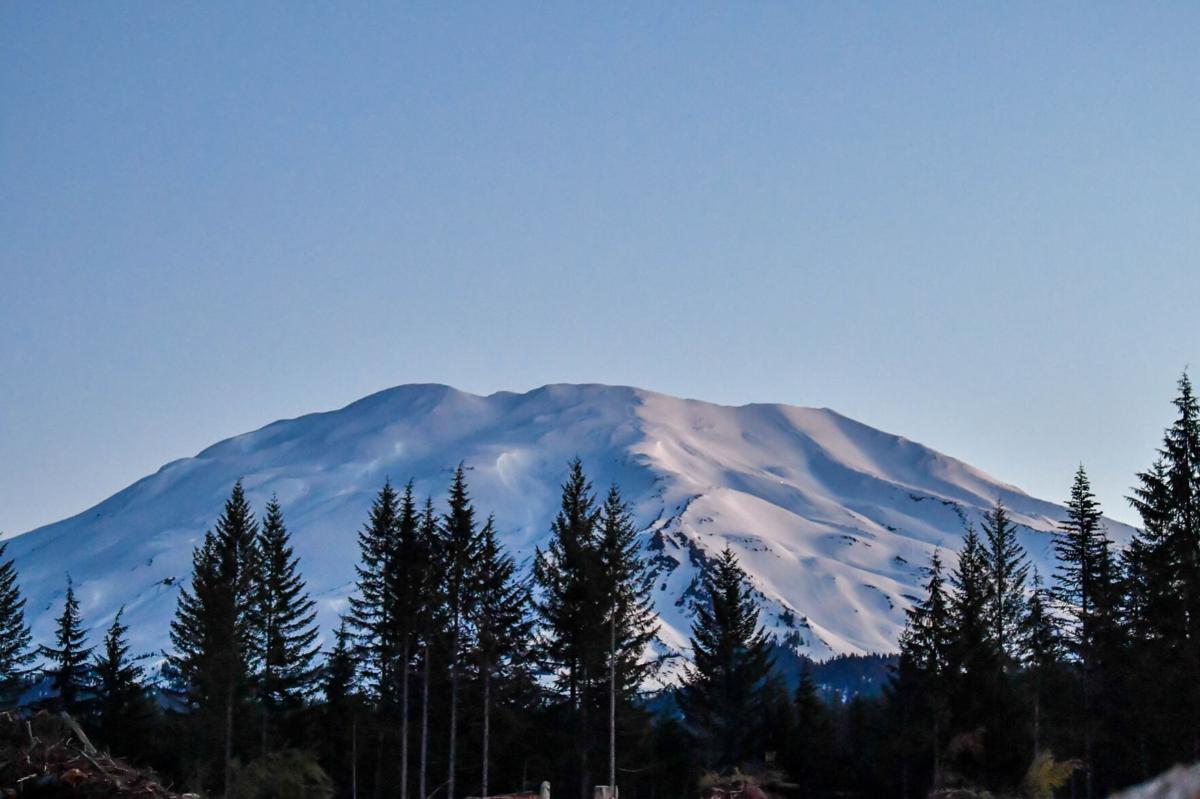 As the May 18 anniversary of the Mount St. Helens eruption approaches — and while Washingtonians are cooped up due to the coronavirus pandemic —the U.S. Geological Survey is posting daily on social media about what was happening at the volcano on each day 40 years ago.
The Facebook and Twitter posts for USGS Volcanoes include photos, videos and scans of newspaper articles from 1980.
"The social media look-back at the eight and a half weeks of activity prior to the May 18, 1980 eruption of Mount St. Helens serves as a reminder that when a volcano transitions to unrest, we will see a significant increase in earthquakes, changes in volcanic gas emissions, and ground deformation," USGS geologist Liz Westby said Monday.
Over those weeks, USGS ramped up its response, Westby said, including installing additional monitoring instruments and calling upon scientists from other volcano observatories.
A post on Monday reported on that day in 1980, a hundred loggers, contractors, mill owners, and attorneys met in Vancouver with local law enforcement and researchers.
"Rocky Crandell points to a hazard map, reviews Mount St. Helens' checkered past and suggests what could come soon: mudflows from melting snow racing as fast as 200 mph down the mountain like wet concrete, spilling over roads, streams and homes; ash falls that turn day to night," the post states. "A participant grumbles that they are being treated like children and argues that he'll take on the personal risk. But the Forest Service keeps the roads near the volcano closed, believing in a clear and present danger."
The social media posts began in mid-March to commemorate when earthquakes first started rumbling through the Mount St. Helens area in 1980. They will conclude at the end of May, which is Volcano Awareness Month in Washington, Westby said.
Also during that time, The Daily News is publishing articles twice a week leading up to the 40th anniversary. Stories that already have run are available online at TDN.com/mount_st_helens.
"The posts are an entertaining and informative way to get people thinking about the 'what ifs.' What if unrest were to occur today?" Westby. "The goal is to encourage people to learn more about the volcanoes where they live, work or play and take steps to be prepared for the next eruption."
Get local news delivered to your inbox!
Subscribe to our Daily Headlines newsletter.