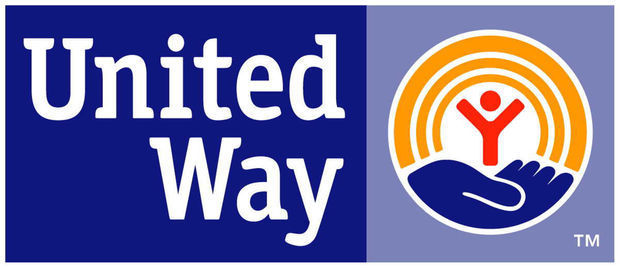 United Way of Cowlitz and Wahkiakum Counties on Thursday announced that it will allocate $134,000 to local nonprofit agencies, a sharp decline from the past two years.
The organization allocated about $256,000 in 2019 and $250,760 in 2018.
Brooke Fisher-Clark, executive director, said Friday United Way's board took a conservative approach in allocations this year to make sure the organization can function during the coronavirus outbreak, while giving out as much as possible to support the community.
United Way is largely a fundraising agency, collecting donations and pledges in an annual campaign and then distributing them to "partner" nonprofits.
According to the United Way, donors pledged $472,000 to the 2019-2020 campaign. Some funds from those pledges will continue to come in through the next year through payroll deductions and other payment methods.
The board also has a policy to award grants based on the cash on hand, not what is pledged, Fisher-Clark said. United Way takes into consideration its operating costs, restricted program funds and what it's been contracted to do, she said.
Of the pledge total, donors designated more than $22,200 to specific nonprofit agencies; $6,240 was donor-designated to United Way's Community Impact Fund; and $43,540 was donor-designated to Dolly Parton's Imagination Library program.
Fisher-Clark said the board elected to hang onto $70,000 to make sure the Imagination Library program has enough funds to continue.
"Because of the COVID crisis, we don't know what's going to happen from the next year of giving," she said.
United Way functions as the in-house affiliate of Dolly Parton's Imagination Library program, which provides free age-appropriate books to local Cowlitz and Wahkiakum county children ages 0 to 5.
The organization's Community Impact Fund supports initiatives and programs aimed at getting all youth in high school prepared for diverse post-secondary opportunities and beyond.
United Way recently launched a new COVID-19 Response Fund, which goes directly to support local nonprofit urgent requests related to this crisis. So far, $18,250 has distributed for things like food, mental health teletherapy equipment and training to support students and families.
Here's a rundown of this year's grants:
Children's Discovery Museum ($8,740)
Children's Justice and Advocacy Center ($18,200)
Community Caring Project ($1,600)
Community Health Partners ($1,900)
Community House on Broadway ($2,700)
Cowlitz County CASA ($8,500)
Cowlitz Wahkiakum Legal Aid ($4,810)
Emergency Support Shelter ($18,200)
Ethnic Support Council ($1,300)
FISH of Cowlitz County ($6,700)
Hello Life ($3,216)
Life Works/ARC ($4,450)
Lower Columbia College Head Start/EHS/ECEAP ($18,200)
Lower Columbia School Gardens ($13,200)
Oxford House ($2,200.54), St. James Family Center ($14,700)
Youth and Family Link ($2,494)
YMCA of SW Washington ($2,700)
Get local news delivered to your inbox!
Subscribe to our Daily Headlines newsletter.