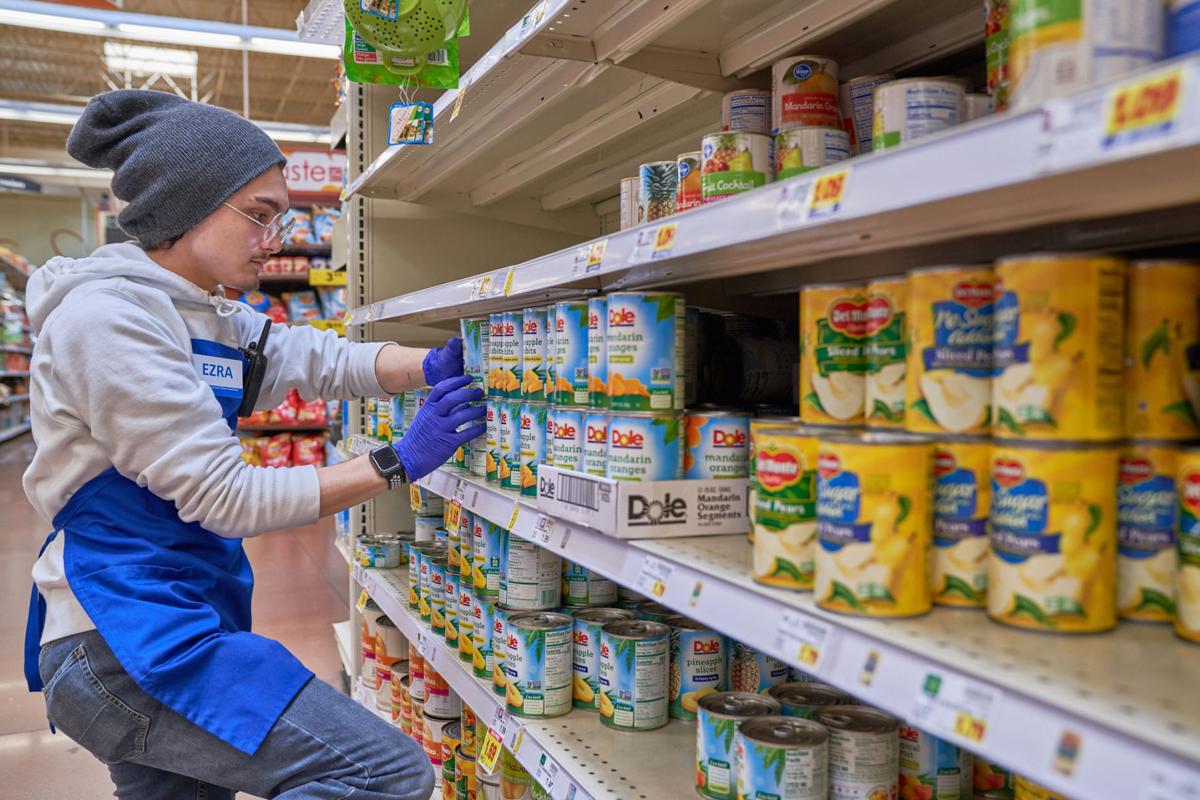 Warehouse workers who supply products for the Longview Fred Meyer could go on strike and disrupt food and merchandise sent to the Ocean Beach Highway location, according to union officials.
"If people think grocery shelves were bare during the pandemic, in the event of this strike, you would see a disruption across the Pacific Northwest," said Teamsters Local 117 Director of Communications Paul Zilly.
Thieves are snatching wallets out of purses in local shopping carts and using the stolen debit and credit cards to buy thousands of dollars in…
The warehouse employees work in the Fred Meyer distribution center in Puyallup, and different workers deliver products to stores. If the union calls for a strike, 180 Fred Meyer locations across Washington, Oregon, Idaho and Alaska could be impacted.
The unionized warehouse workers voted 335 to 0 to "authorize a strike" Saturday, meaning they could walk out at any time, Zilly said. But "the goal is not to strike," he added, and both parties are scheduled to return to the table Aug. 3-5.
A Fred Meyer spokesperson noted "a strike authorization vote does not mean that there will be a strike."
"We do not anticipate any disruption in service and it is business as usual in our stores," he said.
Requests
Zilly said both parties met four times, but could not come to an agreement before the Sunday deadline to renew the union's contract.
The union wants to improve safety conditions and increase pay.
Zilly said the union would like production goals to be lowered to prevent overcrowding in warehouse aisles so workers can continue to social distance during COVID-19. He said around half of the employees contracted COVID-19 at one point and many believe they caught the infectious disease at work.
A 2019 law to prevent people from stealing shopping carts and abandoning them in Longview is expected to be enforced by fall.
Zilly said Fred Meyer, whose parent company is Kroger, deemed the warehouse staff "essential workers" during the pandemic, but aren't being treated as such now. He said Fred Meyer has not acknowledged the union's "economic proposal" since the "first day of negotiations." He would not disclose details on requested wages.
A Fred Meyer representative said the parties are still seeking an agreement.
"We will continue to pursue a fair and balanced contract that honors associates and keeps the company competitive," said the spokesman.
During this period when employees are working without a contract, union members still receive pay and benefits, but lose the union's arbitration process — used during employer disciplinary actions.
Zilly said the roughly 20-year-old union has never gone on strike before.
In a region known for its mild summers and lack of air conditioning, Lower Columbia residents are facing increasingly high temperatures, expected to peak near 110 degrees this weekend.
Teamsters Local 117 includes 17,000 workers, employed at businesses across the state, including casinos and municipalities, as well as thousands of grocery workers.