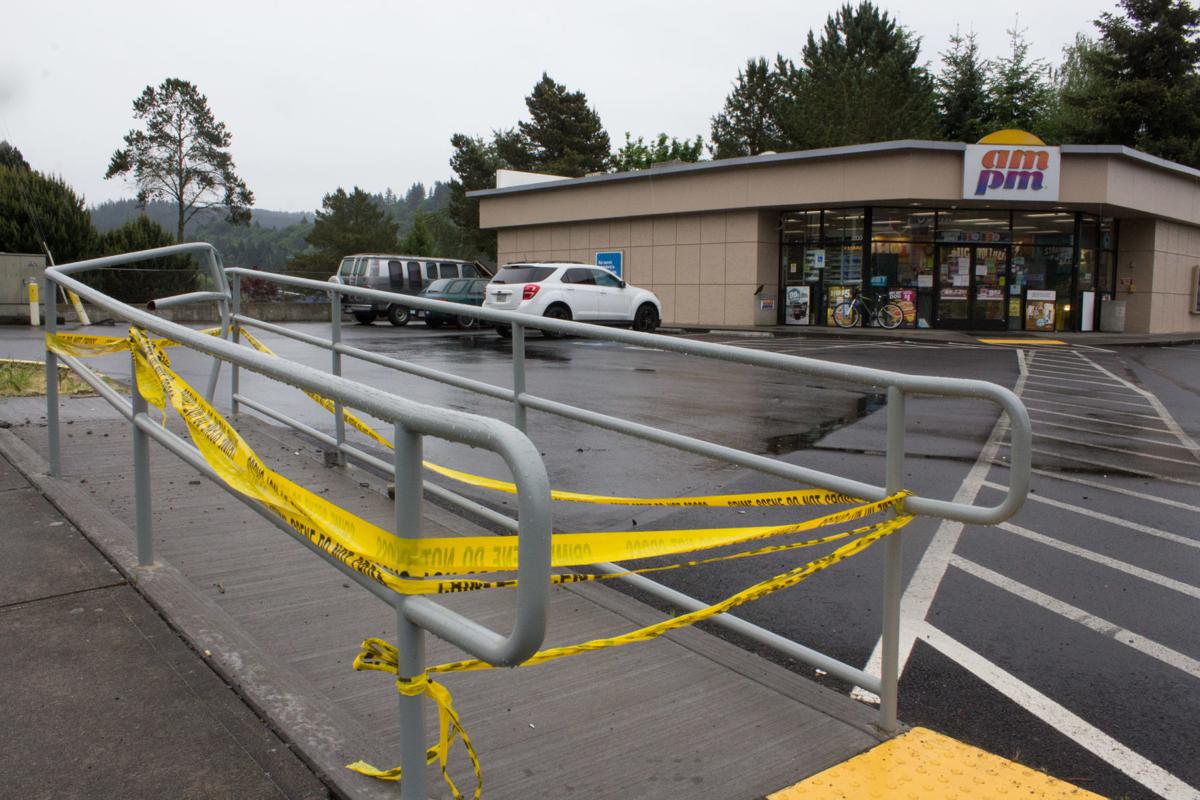 Kelso police say two people died at the Kelso AM/PM in what they believe was a murder/suicide that took place at about 8:30 p.m. Friday.
The names, genders or identities of the two dead people were not immediately revealed.
"It's still under investigation. We are trying to establish motive, and we have to wait for all family members to be notified before releasing names," Kelso Police Chief Darr Kirk said Saturday afternoon. "We are hoping that will be done by Monday or sooner."
Kirk said there are no outstanding suspects at this time, and police do not believe there's any further danger to the public. Kirk said the crime was not directly connected to the convenience store, which was serving a steady stream of customers the Saturday morning.
The store, located at 1700 Allen St., was surrounded by police and squad cars late into the evening Friday. However, local law enforcement officers had cleared the area by at least 10 a.m. the next day.
Crime scene tape surrounded a crosswalk ramp just off the road where one victim's car struck part of the business.
The evening clerk in the store reported that the shooting took place outside the store. The employee was given Saturday off, according to a coworker on shift Saturday morning who asked not to be named.
The morning clerk said she lives across the street from the convenience store and heard what she thought were fireworks or cars backfiring.
"So I turned on the police scanner" and heard about the shooting.
The clerk said she watched the security footage from the event, which shows a woman pulling into a handicapped parking space on the side of the store.
"She tried to interact with the customers. It almost looked like she was trying to say she was in trouble," the clerk said.
Shortly after another car pulled in. A man "just walked right out (of the car) with a gun and shot her," the clerk said.
The woman crashed into the cross walk railing when she tried to drive away, the clerk said. Then the man drove to another area of the parking lot near the gas pumps and shot himself in his car.
"It was awful, awful, awful. I saw the video footage, and I wish I hadn't," the clerk said.
Get local news delivered to your inbox!
Subscribe to our Daily Headlines newsletter.