Toutle native Jeff Cooper had hunted all his life, but there was one game prize that had eluded him: a grizzly bear.
Sunday night, at a remote location in Northern British Columbia, he came close to realizing the dream when he shot and wounded a grizzly. The next morning, he and two hunting guides tracked the animal down.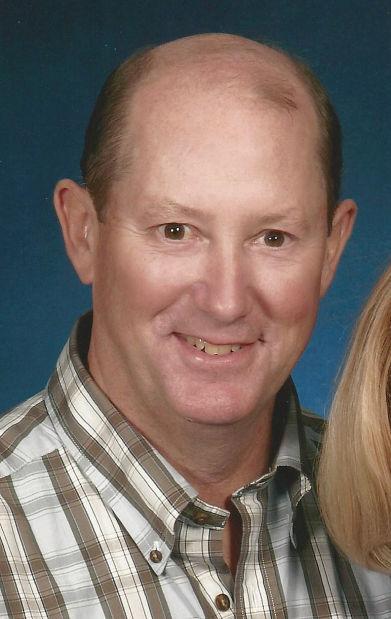 The angry bear charged out of the brush. Cooper and the two guides, reacting instantly, all fired and dropped the bear. Cooper was standing in front of one of the guides, and a bullet struck and killed him, according to his family.
Cooper had been out to the Burns Lake area of Canada last fall but had failed to bag a bear, said his wife of 27 years, Shirley Cooper. So he returned there May 23 — his 59th birthday — to try again.
Her husband was an avid outdoorsman, she said Thursday.
"It was his passion. He just loved being out in the woods. He hiked. He hunted. He fished," she said.
Doug Fields of the Cowlitz County Chaplaincy told her of her husband's death Tuesday after local authorities were notified by the Royal Canadian Mounted Police, which continues to investigate the accident. The RCMP is releasing little information about the case.
Burns Lake is a remote area that is a 12-hour drive from the U.S.-Canada border. Mounties responding to the shooting had to drive 70 miles on forest roads from Houston, British Columbia, to get to the scene. Cooper was dead by the time they arrived, said Corporal David Tyreman, a spokesman for the RCMP. It was not clear whether he died immediately or some time after the shooting.
Shirley Cooper said her husband grew up in Toutle and was a 1973 graduate of Toutle Lake High School, where he played basketball and football. He owned and operated South Fork Hardwoods in Toutle, a specialty sawmill, and was well-known throughout the Toutle community.
The Coopers are members of St. Paul Lutheran Church in Castle Rock.
"He was a wonderful person. He would help anyone. He was a good Christian," Shirley Cooper said.
She said her husband raised her two children, now grown, as his own. One of them, Josh King, said Thursday his father had a lifelong dream to bag a grizzly.
"He loved to hunt, and that was a great challenge," he said. He said his father was going to have a rug made of the bear hide, and his family may still act on those wishes.
Tim Haderly of Castle Rock, a longtime friend of Jeff Cooper, said Cooper "was one of those guys who, when you meet him, you instantly like him. He was honest. He would do anything for me. He was a man of his word. If he told you he was going to do something, he would do it, no questions. ... If you met him, you were his friend."
Cooper was a smart businessman who took advantage of a niche market, Haderly said. His sawmill cut Douglas fir to make wooden gutters commonly used on historic home restorations, most of them in the eastern United States, Haderly said.
"He was quite a businessman as well as being a nice guy and a very hard worker. He'd be up at 4:40 in the morning and not go to bed until 9 or 10 at night."
The family last heard from Cooper as he was crossing the U.S.-Canada border on his way up to Burns Lake on May 23. Shirley Cooper is making arrangements to have her husband's body brought home and expects that to happen Friday.
"It's a tragic loss," Haderly said. "the one saving grace is that he went doing something he loved. He was a guy who lived life to the fullest."
City Editor Andre Stepankowsky can be reached at 360-577-2520 or andre@tdn.com.