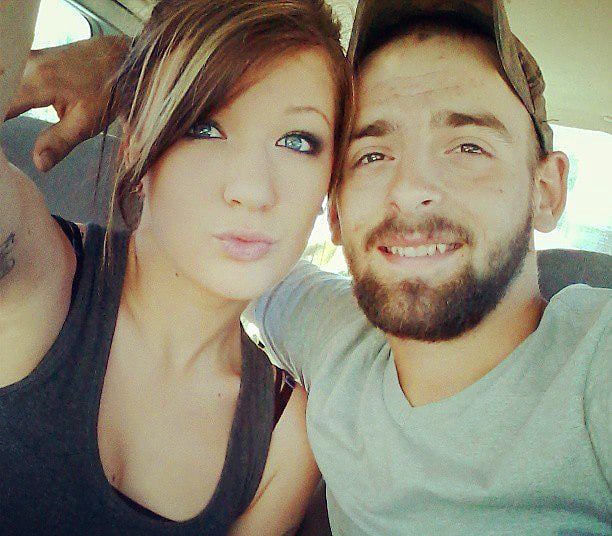 A 21-year-old Toledo man died in a logging accident near Morton Monday, just two months before he and his fiancee were expecting the birth of their first child.
Tyler Bryan died when he was struck by a log that was dangling and spinning from a "skyline" logging cable, according to the Lewis County sheriff's office.
Bryan's father, Ken Bryan of Toledo, said his son grew up in Toledo but left high school early to become a logger. His two older brothers also are loggers.
"He wanted to be outside. ... He was an awesome young man. He was a hard-working and free-spirited young man who would do anything for you," Ken Bryan said, fighting back tears Tuesday morning.
Lewis County Sheriff's Sgt. Rob Snaza said the accident occurred at about noon about 1.5 miles off the 1100 block of State Route 7. Bryan was working for Brindle Technical Logging (also known as Brintech) based in Mossyrock, Wash., said his mother, Heidi Bryan of Toledo.
A bunch of logs were being hauled about 1,500 feet up a steep slope when the weight caused the load to sag and start spinning in the skyline. (Skyline logging involves suspending cabled between two towers, like laundry lines, and hoisting the logs up off the ground and winching them to a landing. The process prevents logs from gouging out ruts on steep slopes.) Bryan, who was working on the ground somewhere below the skyline, was struck by a spinning log, Snaza said.
Logging crew members tried to revive him, and medics from Rural Fire District 4 in Morton worked on him unsuccessfully for 45 minutes, Snaza said.
"It's very tragic. It just goes to show how dangerous logging can be," Snaza said.
An autopsy Tuesday determined that Bryan died from multiple internal injuries due to blunt impact to his head and chest, said Dawn Harris, chief deputy coroner for the Lewis County Coroner's office.
The state Department of Labor & Industries is investigating the accident, and an agency inspector was on the scene Tuesday, spokeswoman Elaine Fischer said. L&I fined Brintech $300 last spring after the company failed to keep loggers away from cable rigging until the rigging had been slacked. The oversight resulted in a choked log swinging around and striking a logging crew member. The violation was listed as a "serious," according to L&I.
Bryan's mother said she thinks her son knew something bad would happen Monday.
"I kind of think he knew it was his time. He said he didn't want to go into work yesterday," Heidi Bryan said Tuesday. "He was never that way before. We just lost another guy here (to a logging accident) in Toledo, Alex Oberg. He knew him. He knew the dangers, and we knew the dangers."
Heidi Bryan said her son was never academically inclined, so when he left high school to pursue jobs outdoors, she and her husband supported him. Bryan briefly worked for an oil field company in North Dakota before he settled closer to home at Brintech, where he had been employed for nearly a year.
"He's always been an outdoorsy person. He was always going adventuring," Bryan said. "(He loved) the activity and being busy. Ever since he was born, he was never the one sitting in front of the TV or watching movies."
She said her son found his niche logging.
"He loved the physicality and the challenge of it," Bryan said. "He was learning all kinds of stuff. He loved that job."
Her son was always willing to lend a hand, she added. When a windstorm knocked down trees and crushed her brother's car, Tyler was there to cut the trees down and pick up the pieces.
"He learned that from his dad and grandfather," she said. "He touched a lot of people just in his spirit. He was an amazing kid."
Bryan's mother said his life was just beginning.
Bryan proposed to his girlfriend, Sadie Firth, on Dec. 24, 2012, and they wanted to get married this upcoming Aug. 30, his parent's anniversary. The couple were waiting until the birth of their son Coen Kenneth Bryan, who is due April 8.
"The first ultrasound, he was on his knees watching the screen just beaming that he got to see his baby for the first time," Heidi Bryan said. "That's all he ever wanted to be — was a dad."
Two weeks ago, Bryan and Firth moved out of his parents' home into their own place in Winlock.
"He finally got his feet on the ground, and he figured it out," Heidi Bryan said.
Bryan is survived by his parents, Ken and Heidi Bryan, and two brothers.
Lyxan Toledanes covers health and medicine and Rainier and Castle Rock city government for The Daily News. Reach her at 360-577-2586 or ltoledanes@tdn.com. City Editor Andre Stepankowsky can be reached at 360-577-2520 or andre@tdn.com.