Jasper Henderling-Warner was as lively as most 3-year-olds.
He enjoyed watching Ninja Turtles and devouring hot dogs. A hyper child, he liked to burn off his energy outside. Every evening, he looked forward to a lavender bath, after which he'd rush to his room to dress himself, often putting his clothes on backwards or inside out.
He was his own kind of smart, said his mother, Nikki Warner, 22, now of Kalama.
In October 2014, though, Jasper's short life came to a painful end. He died from ongoing and severe abuse while in the care of Danny and Brenda Wing of Vader. Warner had placed her son with the couple — who were recovering heroin addicts — at the end of July 2014 while she searched for a job and worked on getting clean.
But Jasper's life had been harsh from the time of his birth. He was born to teenage parents and moved several times while his mother searched for work or a better living space. According to a Daily News investigation, from 2011 to 2014, Child Protective Services responded to at least 11 complaints about Jasper alleging neglect by his mom. Complaints ranged from accusing Warner of not feeding Jasper to tying him to a chair in front of the television for long periods of time. Others asserted that Jasper was regularly in the presence of drug users, including his parents.
Today, the Wings are each serving 34-year prison sentences for killing Jasper — a punishment that offers little solace to Jasper's grieving family. Still, big questions remain: Why did the state never remove Jasper from his mother's care? Did its inaction doom the toddler to an early death?
CPS Reports
The moment Warner learned she was expecting, tears streamed down her face. She was 17 and already 11 weeks pregnant. The father, Casey Henderling, was 19.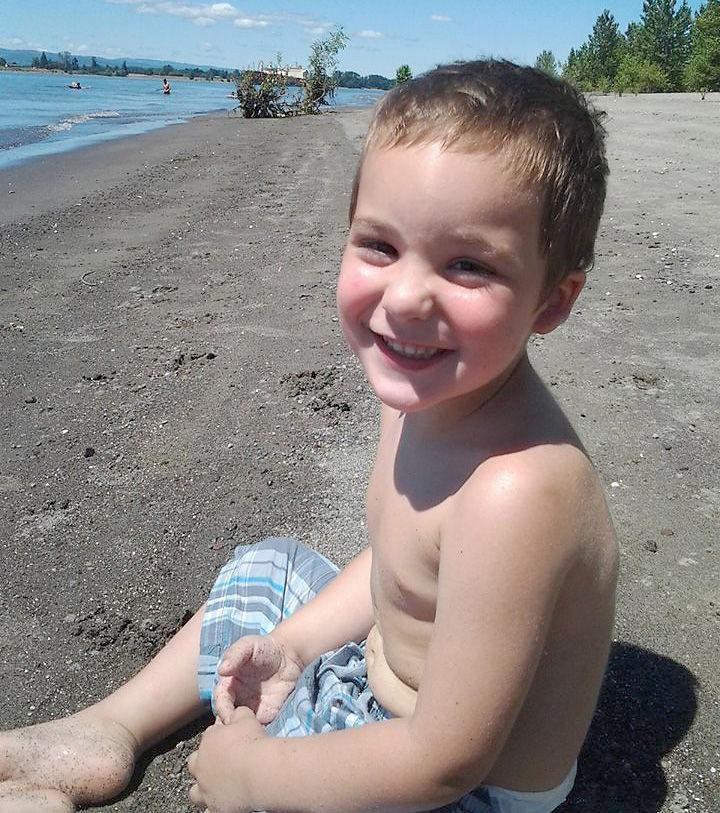 "It was amazing for me," Warner recalled in an interview last week. "But Casey was just kind of like, 'uhh, I don't have a job. I don't have anything right now. How are we going to do this?'"
Warner lived in a Vancouver-area homeless shelter for pregnant women for part of her pregnancy and during the first few months after Jasper's birth. She lived among other pregnant teens, had her own room and received baby clothes, diapers and wipes.
"It was like a shelter, but it was more higher-grade," she said. "It was good up until the end."
She moved there because her adoptive home was crowded, she said, and not a suitable place to raise Jasper. But according to CPS reports, Warner left the shelter shortly after it grounded her for testing positive for marijuana. Warner said she and Jasper then moved around more times than she can remember.
"I can't even tell you all the places we've been, which is sad, but I didn't want to be outside, and I didn't want to go to a shelter," she said. Warner also had domestic violence charges on her record for fights she had with Henderling, which made it more difficult for her to get into a shelter, she said.
Numerous complaints to CPS allege that Jasper was neglected. Warner denies many of the allegations, including that she tied her son to a chair in front of the television and didn't feed him regularly. Random inspections by CPS revealed that Warner did have food and that Jasper was at a normal weight for his age. Warner said she always made sure Jasper was fed, even if it meant starving herself.
"I made sure he was always eating. Always," she said.
But despite Warner's assertions that she cared for Jasper, complaints steadily trickled in to CPS for the three years Jasper was in her care.
In a 2011 CPS report, Julie Henke of the Vancouver School District (who worked with the district's Teen Parent Program) reported to CPS that Warner could not parent Jasper, then an infant, "due to her (mental health) issues, immaturity and drama." She reported that Jasper was not Warner's first priority, according to reports.
In a separate report, Henke reported that Warner neglected her son. Henke described Warner as a "vulnerable young woman" who had been in counseling for many years and has a mild mental disability, according to the report. Henke added that Warner had a history of drug use.
That same year, Daphne Beck, who worked with Warner through the Nurse-Family Partnership program, reported to CPS that Warner wasn't living in a good neighborhood and that she didn't have a good relationship with Henderling. Though Beck said Warner met the basic care needs of the child, she reported to CPS that she could hear Jasper crying and that no one was tending to him, according to the reports. When she spoke with Warner, she said Warner's voice "sounded as though she may be impaired," according to the reports.
In 2013, a social worker visited Warner in jail. According to the report, Warner had been diagnosed with severe depression, anxiety, post-traumatic stress disorder, insomnia and bipolar disorder. According to the report, Warner told the social worker that there were sometimes up to 30 people in her apartment, many of whom she didn't know. Warner told the social worker she hadn't seen any of them abuse drugs, though she didn't know what they did in their bedrooms or the bathroom, according to the report.
That year, Chrystina Booth, Warner's apartment manager at the time, reported to CPS that people constantly were coming and going from Warner's flat. Booth reported to CPS that she had witnessed a homeless man overdose on heroin in the apartment, according to a report. However, Booth added that she didn't believe Warner herself was using drugs.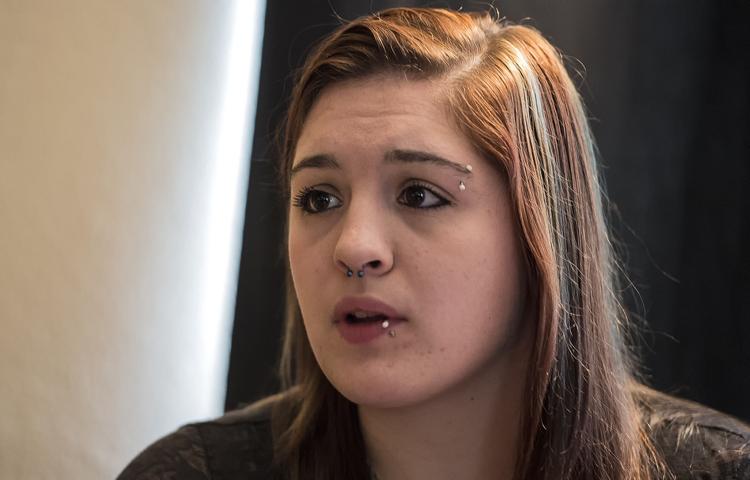 Still, the agency never took custody of Jasper. And it won't explain why.
Norah West, spokeswoman for the State Department of Social and Health Services, said the agency can't discuss specific details of the case due to confidentiality laws. However, she said in an email that federal law requires DSHS's Children's Administration to make "every reasonable effort to prevent removal of children from their parents' care."
Those efforts, she said, include offering services to families to prevent removal and help resolve concerns about a child's care. Protective custody is sought when those measures fail to keep the child safe.
Reports of child abuse and neglect also must meet certain legal criteria to trigger a CPS response, she said. In 2015, CPS received 96,313 complaints statewide, but only 40,466 of them were serious or credible enough to warrant an investigation. In Clark County — where Jasper spent most of his life — CPS received 3,610 complaints in 2015, and 2,226 of those were investigated.
CPS does not have the power to remove a child from a parent's care. CPS can make a case for a child in court, but it is ultimately up to a judge to take custody away from a parent. The CPS files obtained by The Daily News show no indication the state ever went to court to seize custody of Jasper.
In the recent interview, Warner admitted to regularly using methamphetamine in the same house as her son, though she said she made sure Jasper was never in the same room while she or others used the drug.
However, Jasper's hair follicle tested positive for methamphetamine in 2013, according to a CPS report. Warner said she doesn't remember what prompted the hair follicle test because she was in jail at the time for violating a no-contact order obtained by Jasper's father for the third time.
"It was hard, and it sucks, and I wish that things could've been different," she said. "I tried, and that's all I could do."
'Drug Central'
Despite the complaints made to CPS, Casey Henderling, 24, now of Longview, said he doesn't believe his former girlfriend was a bad mother to their son.
"I mean, she was definitely not the best mom, but she wasn't the worst," said Henderling, who had joint custody of Jasper. "She loved Jasper. She took care of him. She did things with him like a normal person would."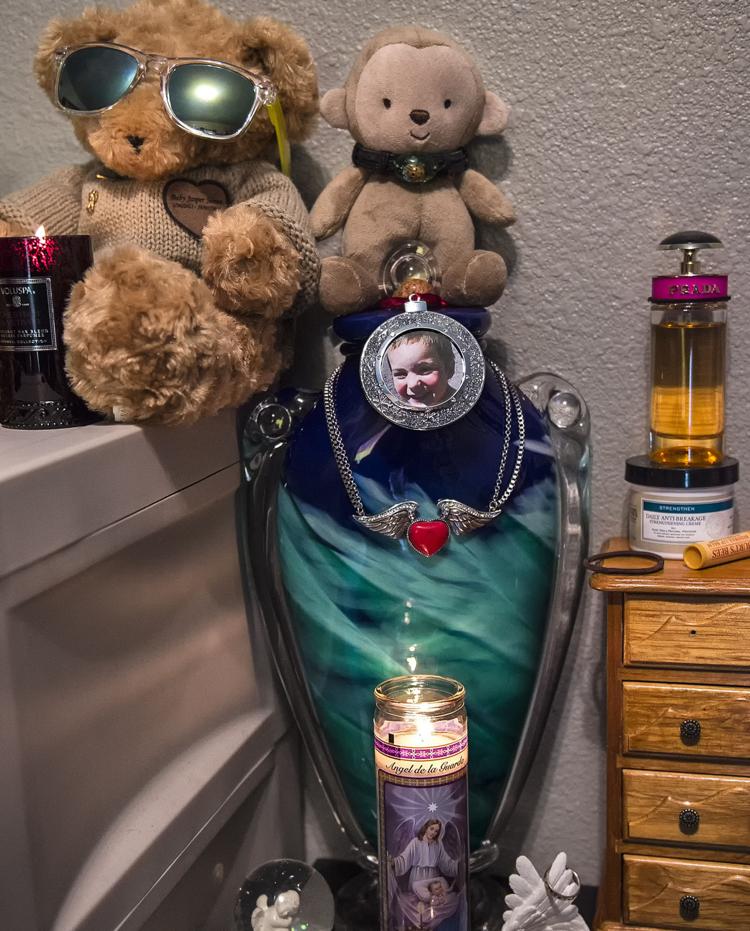 However, he said Warner often was negatively influenced by the many men she dated. At one point, he said Warner and Jasper were living in a Vancouver trailer park that was known as "drug central."
"I wouldn't even live there. I'd be homeless before I lived there," he said.
But of all Warner's decisions, Henderling struggles most with her choice to trust the Wings with their son.
Henderling said he partially blames Warner for their son's death. He said Warner didn't tell him she was giving their son to the Wings. When he eventually found out, she refused to divulge the Wings' full names. After Jasper's death, Henderling — who never knew the Wings — said Warner told him she knew they were recovering heroin addicts.
"I don't look at it that it's her fault that he's dead, but it is," he said. "The way I think about it is if he would have been with me, he'd still be alive."
Henderling said he has just as much hatred toward his former girlfriend as he does toward the Wings. He said he also blames himself for not being a more constant presence in his son's life.
"I think I blame Nikki so much just because I blame myself. I should have had him, but you know, no one really thinks something like this is going to happen," he said. "I'd go all the way back to the beginning when he was born. Everything would change. I did stupid stuff."
Warner said she trusted the Wings with Jasper because they had children of their own and because Danny Wing is related to her adopted brother, Jeff Warner.
"You would put more trust in family opinion than a friend's opinion," she explained, adding that she was told the Wings had been clean for about five years. "(My brother) had seen Danny off and on for years."
She said the Wings seemed normal. She'd met them on several occasions, and Jasper occasionally would stay with them for weekends at a time starting two months before he was given to the Wings.
"Jasper had no signs of being afraid of them," she said, adding that he at times called Brenda Wing "Aunty Brenda."
"I didn't want to put him in CPS's care, but I wanted to go get (a) job and come back with money, because I was running out. I didn't have anything to pay to keep our place," she said. "They offered to take him. I was like, well, he does good with your kids. He's not showing any signs anything's wrong."
Warner said goodbye to Jasper July 31, 2014, when she signed a yearlong agreement that gave the Wings power of attorney over her son. Though Warner said she didn't plan to be away that long, she said the agreement was made as a precaution. She had planned to see him in September, but the Wings evaded her attempts to connect with them. They told her their phones were off or that they were busy fishing. Warner said she didn't call CPS for fear Jasper would be removed from her care. She herself had been adopted out due to her mom's negligence and had been molested by her adopted family member, and she said she didn't want the same fate for her son.
Even when the Wings ignored her attempts to see her son, Warner said she didn't suspect anything was wrong.
"They were giving him everything I couldn't, because I've never taken him fishing," she said. "I was just thinking he was getting what he needed, being taken care of, having kids to play with, because at my house, other than the neighbor kids, that's all he had."
Warner said she'd talked to her son on the phone and that "he seemed fine."
"I told him, I was like, 'mommy's going to try to get a place. I'm trying.' ... He goes 'OK, Mommy. I love you. I can't wait to come home,' " she said. "It runs through my mind all the time."
Lewis County Prosecutor Jonathan Meyer said Warner was never arrested in connection with Jasper's death because the injuries that contributed to his death were determined — based on findings by a forensic pathologist — to have occurred while in the Wings' care. Meyer said interviews and letters exchanged between the Wings and Warner helped establish a timeline to prove Warner had not seen Jasper for two months prior to his death.
"We weren't looking at charging anybody until we had a complete story, and once we had a complete story, she wasn't a viable defendant because we knew that Jasper was healthy when he went to the Wings," Meyer said.
Meyer said he couldn't comment on whether he thought CPS should have removed Jasper from her care. He said that up until Jasper went to the Wings, he was a "happy, thriving child."
Once in the Wings' care, however, he said it was "a spiral of abuse and drugs and more abuse."
"My only thing is I wish we would have had contact with Jasper one day earlier. If we would've known about Jasper and had contact with him earlier, I think we would have been able to save him."
Get local news delivered to your inbox!
Subscribe to our Daily Headlines newsletter.