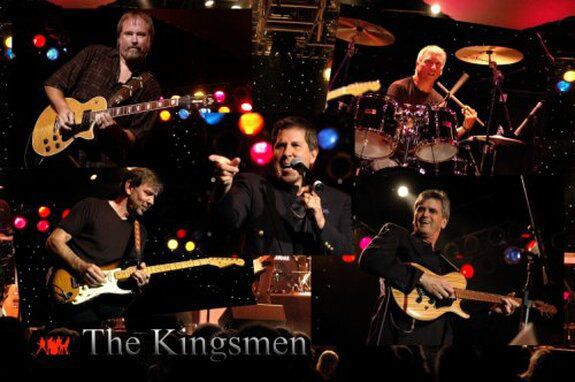 Portland-based rock band The Kingsmen will be the first to take the stage at Longview's Summer Concerts at the Lake this year, bringing their blend of fuzzy, Northwest garage rock and beat music to Martin Dock at Lake Sacajawea.
Modern sound technology has made the group's sound bigger and clearer, drummer Dick Peterson said, but the group hasn't changed its style. Listeners should expect to hear old-school favorites such as "Louie Louie" and "Twist and Shout."
"We still play rock and roll from 50s and 60s," Peterson said. "We play the same stuff. That's what people come to hear. We have a great time. I guess we've gotten better at it over the years."
The Kingsmen became famous when its rowdy, one-take 1963 recording of Richard Berry's "Louie Louie" claimed Billboard's No. 2 spot for six weeks.
Then-singer Jack Ely, wearing braces and yelling into a microphone suspended from the ceiling of a recording studio, gave the raw and at times incomprehensible vocals that made their cover famous. The song would go on to earn 54th place in Rolling Stone's 2011 list of the 500 Greatest songs of all time and became a garage rock classic.
"We started in a garage, and we went home after every day in high school and practiced in a garage," Peterson said. "We have the title of 'America's Party Band.' ... Our focus has always been on having fun. The entire time we've been a band, we play. We don't rehearse. Even in the garage, all we do is play songs."
The group's lineup has changed since those early years, but they're still rock stars.
"People should just come out and have fun. We hang around and talk with people. ... We're just like they are. We're fans of music. We'll sign autographs, they can go home with us, whatever. We just have fun."
The band performs from 6 to 8 p.m. Thursday evening.
Get local news delivered to your inbox!
Subscribe to our Daily Headlines newsletter.