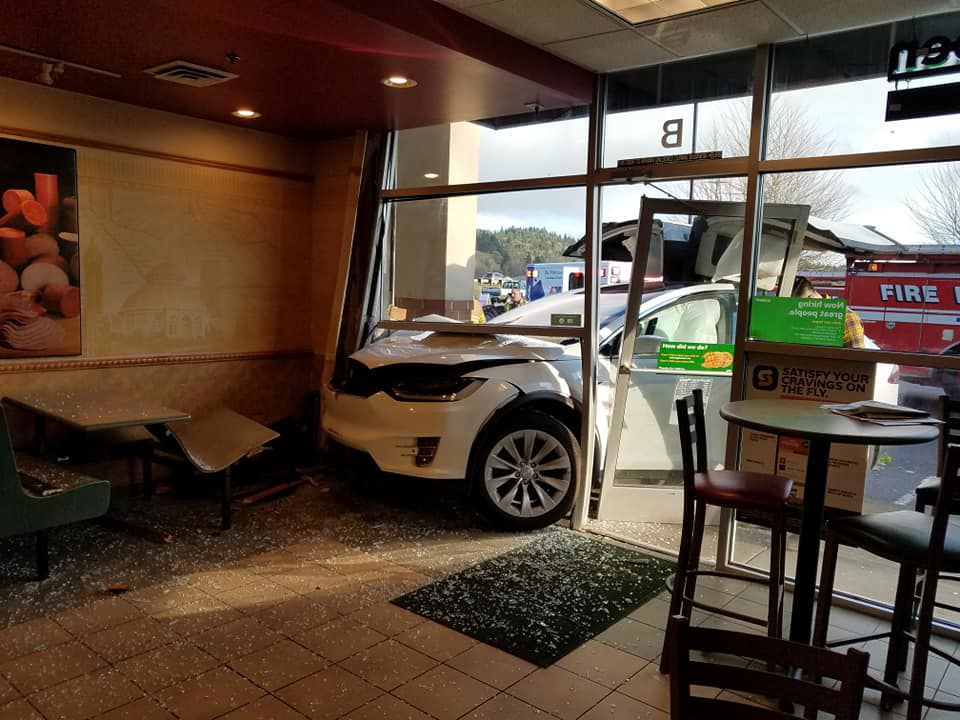 A Tesla Sedan crashed through the glass entrance of a Subway in Woodland Sunday afternoon after the driver said the vehicle malfunctioned, according to Woodland police.
The car crashed into the building in the 1900 block of Pacific Avenue shortly after 4 p.m., according to a press release.
One passenger in the vehicle went to the hospital with minor injuries, according to police. No other injuries were reported.
You have free articles remaining.
Police say no drugs or alcohol were involved in the collision.
In a comment on Woodland Police Department's Facebook post, a La Center woman said she was in the fast food chain when the car came through the window.
"It honestly sounded like a bomb went off and in an instant there was glass all over me," she wrote. "Thank God he came in at an angle so the concrete wall stopped the momentum of the car. ... If it had just gone straight through the glass store front, I'm not sure I'd still be here. The driver did not seem to be impaired."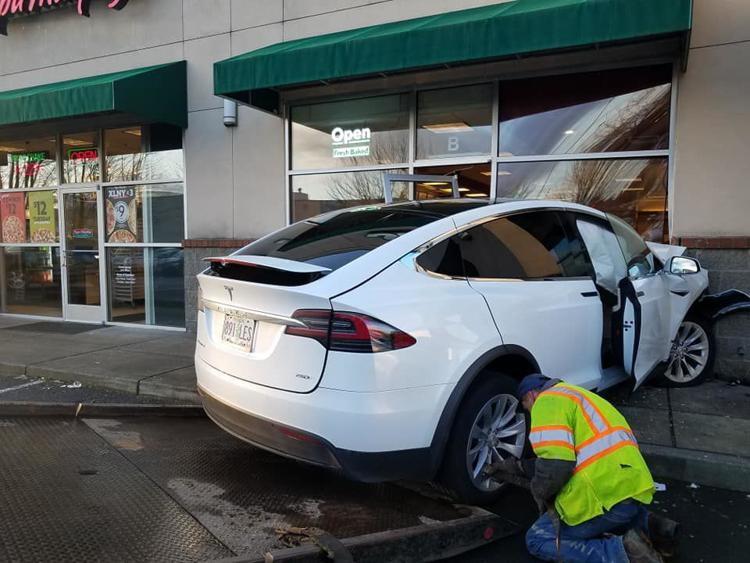 Get local news delivered to your inbox!
Subscribe to our Daily Headlines newsletter.