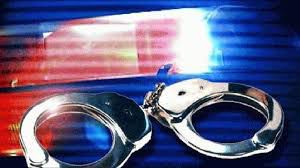 The teenager accused of driving through a crowd and killing a Rainier man and seriously wounding three others early Saturday morning may be tried in adult court.
Clatsop County District Attorney Ron Brown this week filed to move Kyle Snook's case from juvenile court to adult court. A judge will consider the motion after a psychological evaluation is completed.
Snook, 17, of Toledo faces charges of second-degree murder, first-degree manslaughter, vehicular assault, driving while under the influence and reckless driving, according to court documents. (Due to inaccurate information provided, earlier reporting identified Snook as a Rainier resident, but court documents list his address in Toledo.)
Brown told The Daily News that Snook is about three months away from turning 18. Also, the charges are serious enough to warrant consideration in adult court, he said.
A probable cause statement obtained by TDN Thursday provides more details about the incident, which took place around 4 a.m. Saturday at the Hunt Creek Rock Pit near Highway 30 and Nicolai Mountain. However, investigation continues, and detectives are still interviewing people involved in the gathering to get the "big-picture stuff," Brown said.
"When have something happen in the middle of the night, almost in the middle of nowhere … there's no video," Brown said. "When you're talking about stuff that happens out in the woods, out in the gravel pits, (the investigation) is basically interviews of people. It's like parts of a puzzle."
He said it also will take some time to evaluate evidence from Snook's vehicle.
According to the probable cause statement, Snook was part of a group of people camping at the rock pit. Other campers reported that he was drinking rum and smoking "dabbs" of marijuana throughout the night.
Around 4 a.m. Snook got into an argument with Gage Wilson, another camper, and was told to leave the camp area by Wilson's friends.
At least two witnesses told police that Snook got into his car and drove through the group of people standing near it several times, according to the statement.
"Where Kyle's vehicle was parked there were no other vehicles or people behind his car, but there was a group of people standing in front and along the sides of his vehicle. … witnesses told me they saw Kyle drive forward into the crowd striking Tyson Ellis and Alex Jacks," the statement says.
Ellis, 19, went under the car and was run over. Jacks, 23, was thrown over the hood of the car, and he hit his head on the windshield, according to the statement. Both were taken to Columbia Memorial Hospital for serious injuries. A hospital spokesperson told TDN that Ellis and Jacks have been discharged.
Snook proceeded to circle the rock quarry and drove back into the crowd, according to the statement. He hit Robert Betschart and Damon Hackenberg.
Betschart, 23, of Rainier was taken by life flight to OHSU, where he died due to his injuries. Hackenberg, 23, was bruised and scratched.
Snook circled the rock quarry again and, while near the north end, hit Kalee Nordstrom, 22, and Gage Wilson, 24. Nordstrom was taken to OHSU for serious injuries, while Wilson was bruised and scratched. A condition update for Nordstrom was unavailable Thursday.
Snook "immediately" left the rock pit and drove eastbound on Highway 30 at high speed, according to the statement. Two other campers followed his car to Westport, recorded his plates, then returned to the rock pit. Snook continued driving east to Rainier, where police ultimately arrested him.
Snook is being held at the Cowlitz County Detention Facility because it's the nearest juvenile detention center to Clatsop County. He is set to appear for a detention review hearing Aug. 5.
The Clatsop County Major Crimes Team is still investigating the incident, and the agency believes many people were at the gathering but may have left before the hit-and-run occurred or before police arrived.
Brown said each interview with one witness turns up "five more people" who were allegedly on scene.
"It seems like there was a lot of alcohol consumed out there," Brown said. "I think there is a reluctance to come forward because they were out there drinking alcohol."
Anyone with more information is asked to call Detective Justin Dersham at 503-325-8635.
Get local news delivered to your inbox!
Subscribe to our Daily Headlines newsletter.