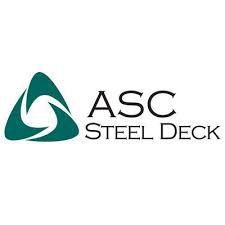 A West Coast steel manufacturing company with ties to another Port of Kalama business is opening its own 55,000-square-foot facility at the port.
West Sacramento, Calif.-based ASC Steel Deck began building the plant in December, and the company started advertising for jobs this month. The company is currently accepting applications for a production planner, production operator, material handler and shipping team member.
Company representatives did not provide a projected opening date, and it was unknown Monday the total number of workers the plant will employ once it opens.
The company is one of three businesses included in ASC Profiles LLC, a manufacturer for steel roof and wall products and structural roof and floor deck that first opened as ASC Pacific in 1971 in Tacoma.
ASC Profiles' steel products have been used in major projects such as an Amazon Warehouse, Husky Stadium, Sea-Tac Airport and Salesforce Towers, according to the company.
ASC Profiles also owns manufacturing plants in Tacoma, Spokane, Salem, Salt Lake City, Anchorage, West Sacramento and Fontana, Calif. It is part of the larger BlueScope Steel Company, the third largest manufacturer of painted and coated steel products globally.
BlueScope bought ASC Profiles in 2008. BlueScope also owns Steelscape LLC, which opened a steel coil coating plant at the Port of Kalama in 1997.
The ASC Steel Deck plant will open right next to Steelscape at the port, according to a Port of Kalama Facebook post. The two companies operate under "unified management," according to the BlueScope website.
Port of Kalama officials were not available Monday to discuss the development or what it would mean for the port.
Any boost in manufacturing jobs is welcome news for the county, which has seen a decline in factory jobs during the past 40 years and last month saw unemployment rise to nearly 7 percent. The state rate was 4.6 percent.
Get local news delivered to your inbox!
Subscribe to our Daily Headlines newsletter.