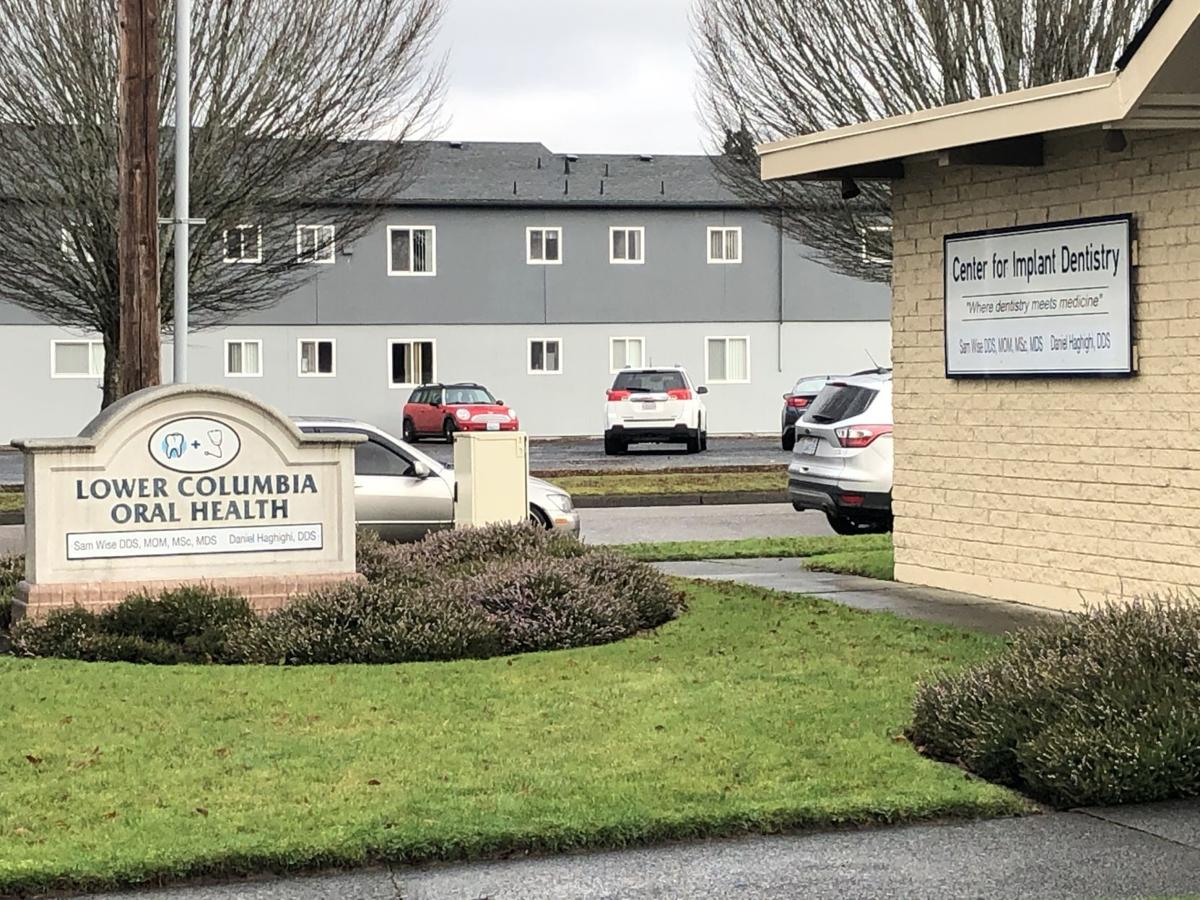 State health officials have closed four complaints against Dr. Sam Wise, but new ones and a lawsuit have emerged against the Longview dentist, who has been accused by staff and patients of a variety of complaints about his medical practice and workplace ethics.
State health department investigators found no cause to discipline Wise over four complaints filed between October and February by other healthcare providers, a local resident and a former patient of the clinic. They included disputes over insurance coverage and patient records and two complaints over alleged misleading advertising of Wise's credentials. The state determined that the advertising was clarified and found Wise made no violation in the records case. Health investigators didn't state a specific reason for closing the insurance complaint.
Eleven other complaints are under review or investigation by the Health Department. They include allegations of mishandled dental procedures, poor or unethical workplace practices and improper prescribing of medications. DOH officials said they couldn't estimate when the investigations will be finished, but said more complete records will be released by late September.
The new complaints include allegations of two cases of poor medical treatment, while the remainder involve concerns over management, billing, privacy, advertising and ethical situations.
In addition to the DOH complaints, a former employee has sued Wise as well as his wife and office manager, Rima Wise.
Wise has faced controversy for most of his tenure since purchasing Lower Columbia Oral Health from dentist Daniel Haghighi in April 2019. TDN in January documented a range of staff and patient complaints against Wise, who dismissed them as retaliation from disgruntled ex-employees.
Wise in turn accuses Haghighi of convincing former patients and employees to file complaints against him in retaliation for a lawsuit Wise filed in December. That suit alleges that Haghighi breached their sales agreement by referring more than 20 patients to his personal friends after selling the practice. Wise said Haghighi did so to cover up his own mistakes. The case is in civil arbitration.
Wise said when he took over the business, the staff he oversaw created a hostile work environment for him in the months after he sued Haghighi. He said his staff has now turned over entirely and is "much better."
He argued that his former employees secretly began collecting evidence to use against him — and filing DOH complaints — to aid Haghighi. In one case, a satisfied patient filed a complaint about a root canal months after the procedure, possibly because Haghighi promised to pay the patient to file the complaint, Wise said.
"The bottom line is that all this is fake, by one person," Wise said. Haghighi was "orchestrating and ordering all his staff to file complaints against me."
"There's no truth in that allegation," Haghighi's attorney Mark Brumbaugh said in a brief phone interview. Haghighi declined to comment further on the case under Brumbaugh's advice.
Haghighi started the practice in 1995 when he moved to Longview, and moved back to Ohio last year.
According to DOH, only one complaint was filed against Haghighi during his 24-year tenure at Lower Columbia Oral Health. Filed in 1998, it alleged "unprofessional standard of care." The case was closed the following year with no violation found.
However, three more complaints were filed this year: One in February over advertising or marketing, which has since been closed with no violation found, and two more both filed in July over standard of care. Those two cases are under assessment by DOH. There is no statue of limitations for filing complaints.
More information wasn't immediately available, but TDN has requested the case files on those complaints, too.
Additionally, a total of three complaints have been filed with the state Attorney General's office against Lower Columbia Oral Health, each between November and February. All are now listed as closed. TDN has requested more information on those cases, but the nature and source of those complaints wasn't immediately available.
Four complaints against Wise have been closed with no discipline taken:
Two complaints from October, one anonymous and one from North Carolina oral surgeon Peter Franco, allege Wise improperly advertised himself as an American board-certified oral surgeon. Wise doesn't have that specific certification, but his old advertising referred to him as a "board certified and internationally recognized oral surgeon." Wise clarified the ads, which now call him "a board-certified and internationally recognized dentist ... and the only oral surgeon in Longview," and DOH closed the case.
An employee from another Longview dental clinic filed a complaint in January claiming Wise's office was refusing to send over dental records for patients who were transferring out of his office while they still had an outstanding balance at his clinic. Wise said his office was flooded with requests for patient records at the time and dealing with low staffing. The situation "was changing hourly," Wise said, and he at one point asked his staff to require patients to pay any outstanding balances before processing record releases. When he learned that wasn't allowed, he said, he ended the policy, and sent over the records the other clinic had asked for. DOH closed the case "because there was no violation determined."
An anonymous patient complained in February that Wise's office was deceptive over whether Wise was in his insurance network. Again, Wise said, this took place during that tumultuous period in the winter. DOH officials closed the report without any action but did not cite a reason.
Open complaints
Wise discussed the complaints and state of the clinic in a recent TDN phone interview for about an hour and a half before cutting the conversation short, just before it turned to the open complaints. Wise said he was under the impression he was talking to an employee at the Department of Health who shares the reporter's first name. He accused the reporter of misrepresenting himself before ending the call. However, the reporter identified himself when calling the clinic and Wise's lawyer the day before; he had interviewed Wise for the January story; had exchanged several text messages with Wise since January; and used the same phone number in that string of messages throughout his dealings with Wise. TDN policy requires reporters to identify themselves up front when approaching news sources. TDN editors assert that the reporter followed that long-standing ethical policy.
DOH released complaint records over the following situations which remain under investigation (Names of the people who filed them were not disclosed):
A complaint filed in May 2019, a month after Wise took over Lower Columbia Oral Health, came from a pharmacy technician in Redmond, Washington. She said that Wise had called her pharmacy asking for a prescription for his wife. They initially declined to fill it because it fell outside of his practice and because physicians generally discourage writing prescriptions for family members outside of emergency situations.
Wise and his wife came in April to pick up the prescription, eventually getting it filled under the order of a different physician and after a heated argument with pharmacy staff, the complaint said.
"Dr. Wise's behavior demonstrated considerable ethical concerns and his attempt to intimidate pharmacy staff were uncalled for," the complaint said. "It seems he is trying to build a case for sinusitis in order to bill the insurance for expensive tests, such as the MRI he referred to. ... (and) while we appreciate that we received a prescription from a third party, the doctor-patient relationship remains in question where this controlled medication is concerned."
Wise could not be reached for a response to this complaint.
Three complaints each cover a late October root canal that the patient and two employees say was badly mishandled. Both employees filed their complaints in early November, and the patient filed in late December.
The patient said Wise disregarded him when he said he was in pain and introduced liquid bleach into his his left sinus cavity. The procedure had to be paused when the patient's nose starting leaking blood and a substance that smelled like bleach. After irrigating his sinuses a few times, Wise recommended antibiotics for the patient to make sure he did not develop an infection. The patient wrote that he developed an infection nonetheless.
The employees backed up the patient's account and claimed Wise was unhappy with how an assistant took notes for the procedure. They said he threatened to fire her if she didn't change the notes to make him look better. When she refused, he changed the notes himself and threatened to fire the employee, they wrote.
Wise recalls the incident differently: An irrigation stream briefly went inside the patient's sinus, he said. It was a "very, very mild issue" that resulted in some swelling, Wise said. Wise said he gave the patient the medication needed and finished the root canal when the patient returned.
Two employee filings are grouped into a single complaint by DOH. The first comes from an employee in November who alleged Wise once asked them to sign a NORCO prescription using his name, created a hostile work environment, violated patient privacy laws by talking about patient's information to other patients, and discriminated against seniors and disabled people.
The second filing in that complaint, made in December, alleged that Wise falsified notes. Wise "changed things that were not done correctly or by someone else to cover his own ass," the complaint reads, and told staff members in a meeting that he could do it because he was above the law.
Another patient filed a complaint in January that Wise charged them for a dental implant, which was advertised as free, after the patient decided switch to a different dental office after Wise completed the first of the three-part procedure. The patient said they were ultimately billed thousands of dollars more for the procedure, as well as for other charges the patient wasn't told about.
Another patient filed a complaint in January, alleging that a visit with Dr. Wise went poorly when Wise pulled a tooth without properly numbing the patient, who said they felt "everything, including scraping the hole clean. ... I will never allow that man, no matter how many degrees he has to ever touch me (again)."
Four more cases came up for investigation or review while TDN was reporting this story, and their case files were not immediately available.
Former employee Darci Cooper filed suit in June against Wise, his wife and the company. Cooper worked as a dental assistant at Lower Columbia Oral Health from 2007 until March 2020, leaving nearly a year after Wise took over at the practice.
Cooper's suit alleges loss of wages from modified time sheets, unpaid work during lunch breaks and a shorted final paycheck.
Any time Cooper's time sheet was modified, Wise responded, it was to correct her entries, and he said the final paycheck dispute was over Cooper claiming unearned holiday time.
Cooper declined comment through an attorney, who in general denied Wise's responses to the lawsuit.
The suit also mentions a company policy Wise allegedly posted on Jan. 6, which among other things required employees to leave positive reviews of the business without mentioning they work there.
Wise has said in a previous story that documents employees posted of the policy were fake, but he clarified in the recent interview that he did write a policy and shared it among employees only for discussion.
However, his former employees added unflattering passages in the versions posted on the internet and cited in Cooper's lawsuit, Wise claimed, and they characterized those documents as his final policy. For instance, he said his former employees added the caveat that employees not mention they work at the clinic when leaving reviews.
The suit also alleges Wise fired her over complaints she made about the business, and told her husband as much. Wise said he fired her after her husband told him she was conspiring against him with Haghighi.