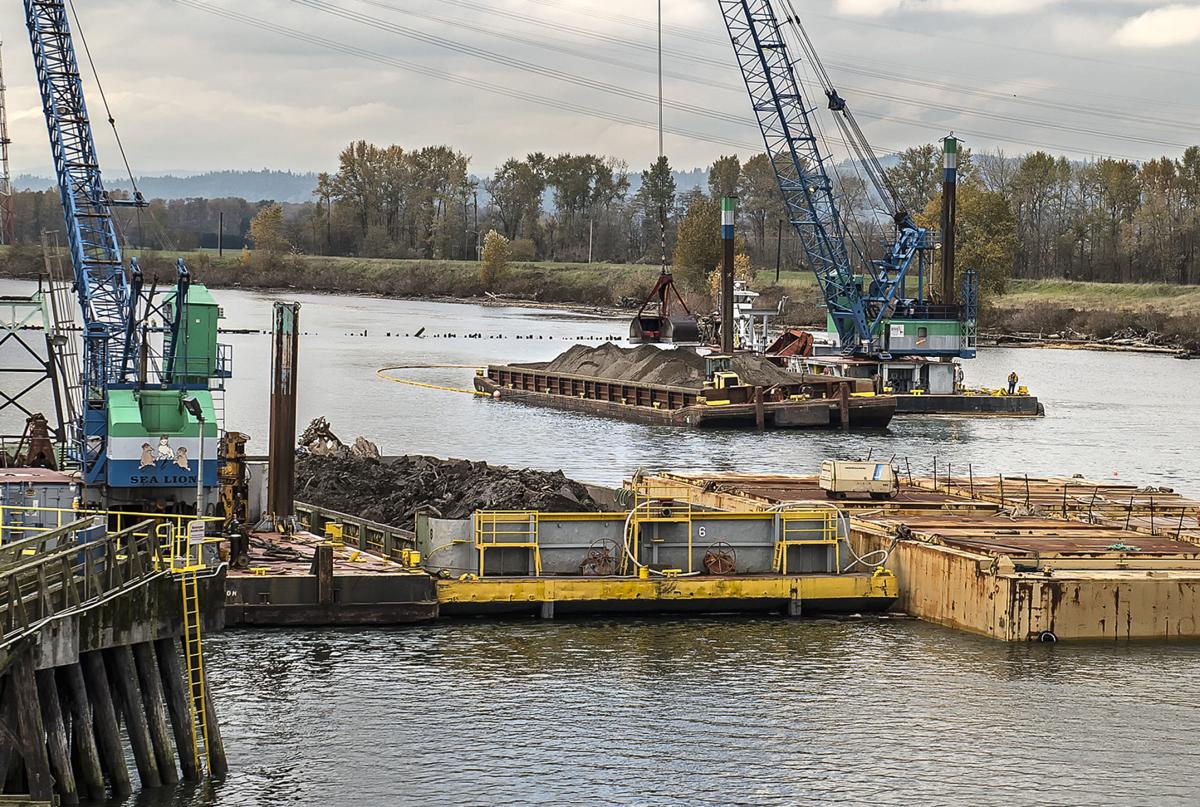 The state Department of Ecology has given final approval to a $28 million plan to clean up 60 years of accumulated contamination at the former Reynolds Metals Co. site west of Longview.
In a press release, the agency announced Friday that work will begin in late 2019 or early 2020 and will take two to three years.
Cleanup will include excavation, consolidation and capping of contaminated soil. Soil contaminated with petroleum will be removed and disposed of offsite. Barriers will be placed in key areas to reduce the potential for fluoride pollution to enter surface water. Contamination currently in groundwater beneath the site is expected to diminish naturally, according to Ecology.
Restrictions also will be placed on the property deed to limit the use of shallow groundwater and ensure that soil caps, fences and a monitoring system will remain in place.
"We've heard from so many people in Longview about how important this cleanup is to their community, both in terms of jobs and protecting the environment," said James DeMay, manager of Ecology's Industrial Section, which oversees the cleanup. "We've got a better project because of that input."
Northwest Alloys, a subsidiary of Alcoa, owns the property and is responsible for the cleanup. Millennium Bulk Terminals Longview is the current tenant and is proposing building a massive coal export terminal there. However, a cleanup of the site is mandatory and does not depend on approval or construction of the coal terminal to go forward.
The cleanup also needs to happen before any redevelopment, including construction of a coal terminal, can occur on the property, said Garin Schrieve, the site manager with Ecology.
"There are enough issues on the site that need to be addressed through the cleanup that it is unlikely anyone could do anything before resolving those things," Schrieve said.
Kelso resident Sandy Davis, member of the Lower Columbia Stewardship Community volunteer environmental group, said she's been following the cleanup plans for the entirety of the proposal. The finalized plan is a "big step toward reviving valuable waterfront property. It's a tremendous opportunity to attract clean industries in Longview."
But building a coal terminal on the property would "really devalue" the land, Davis said.
"I'm very much against the coal terminal for this town, but it's good to see the property itself be cleaned up," Davis said. She added that "we really don't want to see the property contaminated with coal" after the cleanup.
The proposed coal terminal is mired in legal battles, and Millennium has reduced its work force here, but it has not announced that it is withdrawing from the project.
Reynolds Metals operated an aluminum smelter and cable mill on the property from 1941 to 2000. The smelter closed in 2001, but the operation left elevated levels of fluoride, cyanide and polycyclic aromatic hydrocarbons in soils. Flouride also contaminated the groundwater.