Hannah Timmons will graduate from Kelso School District in June and hasn't attended a class inside the high school building since her junior year.
That's how the 18-year-old will finish her high school career during a global pandemic.
The last few months of Timmons' junior year were spent in online learning to protect students from the airborne coronavirus.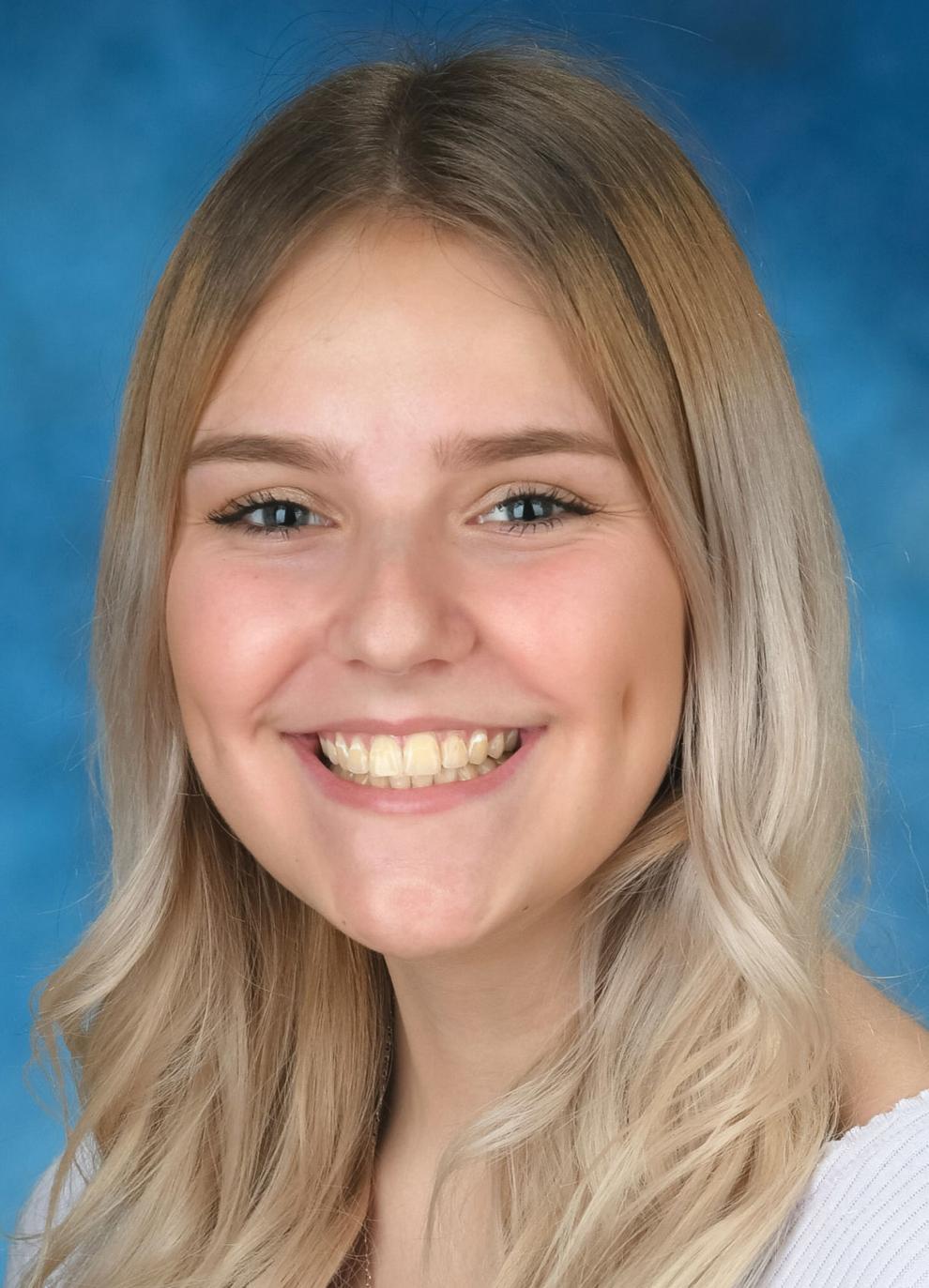 She opted to attend Kelso Virtual Academy her senior year thanks to the flexibility of the school's self-paced online courses. The virtual academy is a separate school within the district that has offered online classes for eighth- through 12th-grade students for 16 years.
Virtual academy
Timmons isn't the only Kelso student to make the switch. According to Kelso Virtual Academy Principal Cindy Cromwell, enrollment jumped from around 30 last school year to nearly 1,000 this school year.
Cromwell said all Kelso High School students were given the choice between her school and the district's brick-and-mortars at the beginning of the 2020-21 school year. Previously, only students in eighth through 12th grades could attend the virtual academy.
During the 2020-21 school year, the Kelso School District offered a mix of in-person and online classes. The online classes were taught by teachers over video conferencing software in real time during the school day.
Virtual academy students are not in front of a teacher daily, and take classes by watching videos, reading materials and completing tests on a computer at their own pace, any time of day.
'Looking to learn'
Even without daily supervision, Timmons pushed herself.
Kelso Virtual Academy teacher Lynda Carlson said Timmons selected difficult English and math classes in the already tough learning environment where a teacher is not always present to offer help.
The majority of Cowlitz County students will be back to school four or five days a week by end of this week.
"She didn't just go for what was easy and quick," Carlson said. "She put in a lot of effort and that impressed me a lot."
For Timmons, the choice for harder classes was easy.
"I'm going to be going to college and classes are going to be hard, so I might as well start working my way up there," she said.
Timmons chose the self-paced courses so she could work more. She babysits and is a hostess at Applebee's to save money for college.
She wants to earn a degree from Merced Community College in California to be a neonatal nurse and "help sick babies."
"I absolutely love kids, I love babysitting and I love helping people," she said. "So I thought why not put two and two together."
As long as COVID-19 cases stay low locally, Kelso K-2 students will return to classrooms Sept. 28, and Longview is set to approve a similar pl…
Timmons is getting a head start on her nursing career. During the first two periods of each day, Timmons said she trains to become a certified nursing assistant through in-person classes students from area schools can join. Usually, certified nursing assistants work in nursing homes.
In addition to working and earning a 3.65 cumulative grade-point average, Timmons plays softball and cheers, both for Kelso High School and competitively.
She'll walk in the graduation ceremony June 12 with her Kelso School District classmates, but said she will "miss being with friends" once she moves out of state.
Despite the changes, Carlson said Timmons' academic goals will remain.
"She isn't just looking for the grade," Carlson said. "She's looking to learn."