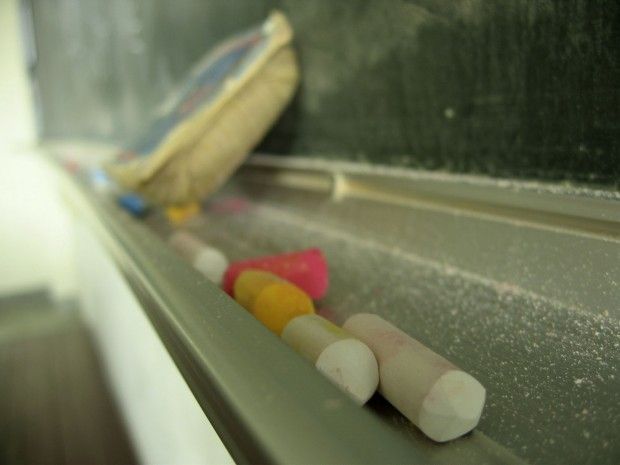 Longview and Kelso school superintendents say the new federal education law, the Every Student Succeeds Act, could mean positive changes for their districts.
For one thing, school districts no longer will be labeled as "failing" if students don't progress adequately, a finding that could have led to firings or funding cuts. The new law instead supports struggling schools with more money to help make improvements.
"I think the district is willing to step up and be accountable," said Kelso Superintendent Glenn Gelbrich said in a recent interview. "I am of the mindset that schools can (improve) if they have the right support ... which is some additional funding, along with technical expertise on how to grow the capacity of the school for better results."
The Every Student Succeeds Act, or ESSA, passed in 2015, replaces the controversial No Child Left Behind Act and makes each state responsible for developing plans to meet its own needs. States then must submit these to the U.S. Department of Education for review.
"I have been pretty concerned over the last 16 years about what I would deem pretty extreme federal intrusion into local public schools," Longview superintendent Dan Zorn said. "And I look at the ESSA rewrite as opportunity for that control to be returned to states and local school districts governed by elected board members."
Gelbrich and Zorn say they're glad that the state office of public instruction had delayed its submission of Washington's plan until the spring. They say they're encouraged by what they've seen so far in Washington's plan, but both are seeking changes.
"I think the big picture of what we're hoping for is continuity, simplicity and flexibility," Gelbrich said. "I think if we have those three things we can focus on what our students need to achieve our high standards in the state of Washington."
Educators routinely criticized No Child Left Behind for setting unrealistic achievement goals for students, teachers and schools. It required students to meet "proficient" levels on state tests − including students in special education. The new law allows schools to establish students substudents and set appropriate targets for pupils who are furthest behind.
Washington's draft ESSA plan set a goal to achieve a 90 percent graduation rate within 10 years. Also in 10 years, each group is expected to have at least 90 percent proficiency in their high school assessments.
Some things will remain unchanged. Teacher evaluations, for example. Washington is proposing to continue to use its same Teacher/Principal Evaluation program, which is required under state law.
"I think that the teacher evaluation system is a well-designed system," Zorn said in an interview last week. "It's based clearly on research, and I think it's a good system."
Zorn did admit that the process is "intense" and "very time consuming," and can be streamlined to focus on "the absolutely most important things."
Teachers are rated from distinguished to unsatisfactory on 37 qualities by administrator who watches them in action. Gelbrich said he likes the system, but notes that it takes a full week of an administrator's time to do one teacher evaluation
Gelbrich also said the state plan needs to do more to help the state address its teacher shortage by streamlining the cumbersome certification process for out of state teachers.
"I would love to see us have a very simple requirement for getting a teaching certificate in the state of Washington," Gelbrich said. "If you have one in another state, you (should) have one here."
Washington still plans to follow Common Core State Standards for English Language Arts, Math and Next Generation Standards for Science. Testing also remains the same: Mandatory English and math testing in grades 3 through 8, but testing only once in high school for those subjects and science.
"My greatest hope is that we'll use this system and put it in place and we'll leave it alone, so that the measurements can be used for trend data," Gelbrich said. "Give us a target, leave it in place and let us adapt our practices and systems to meet those goals."
The state will be collecting public comments on the draft plan until the end of January.
Contact Daily News reporter Madelyn Reese at 360-577-2523
Get local news delivered to your inbox!
Subscribe to our Daily Headlines newsletter.