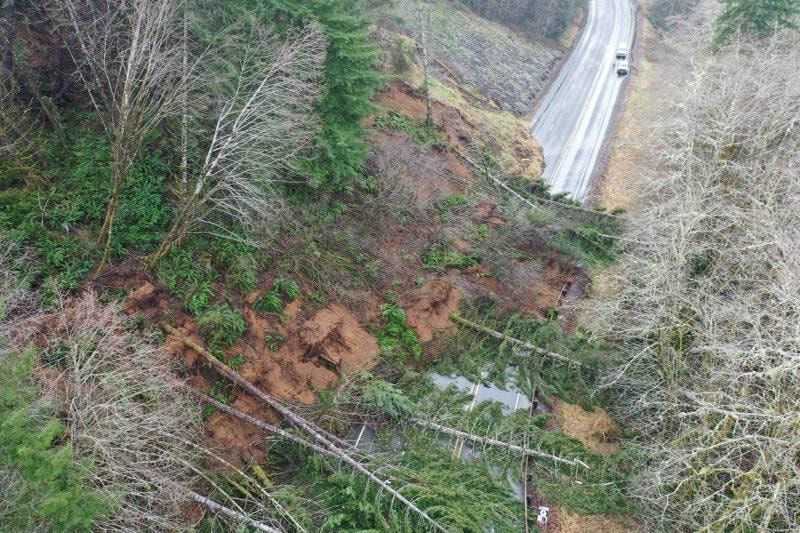 The closure of State Route 4 near Cathlamet will continue into next week as Washington State Department of Transportation crews wait for the hillside to stabilize.
WSDOT closed SR 4 Thursday after a slide carried rocks, mud and trees onto the road about nine miles west of Cathlamet near West Fork Creek (milepost 25). 
You have free articles remaining.
"The hillside is actively moving and too unstable and saturated from heavy rainfall to safely clear and reopen the highway at this time," WSDOT said in a Friday evening press release.
WSDOT spokeswoman Celeste Dimichina said Saturday that geotechnical engineers must wait for "a day or so where it hasn't been raining" until they can examine the hillside. 
The Weather Channel forecasts a 90% chance of rain throughout the day Monday and Tuesday.
Highway 30 in Oregon is the designated detour during the closure, Dimichina said. Travelers can also take the the Wahkiakum County ferry, Oscar B, free of charge as an alternative route around the closure. It leaves the Washington side of the Columbia River every hour on the hour and the Oregon side at a quarter after.