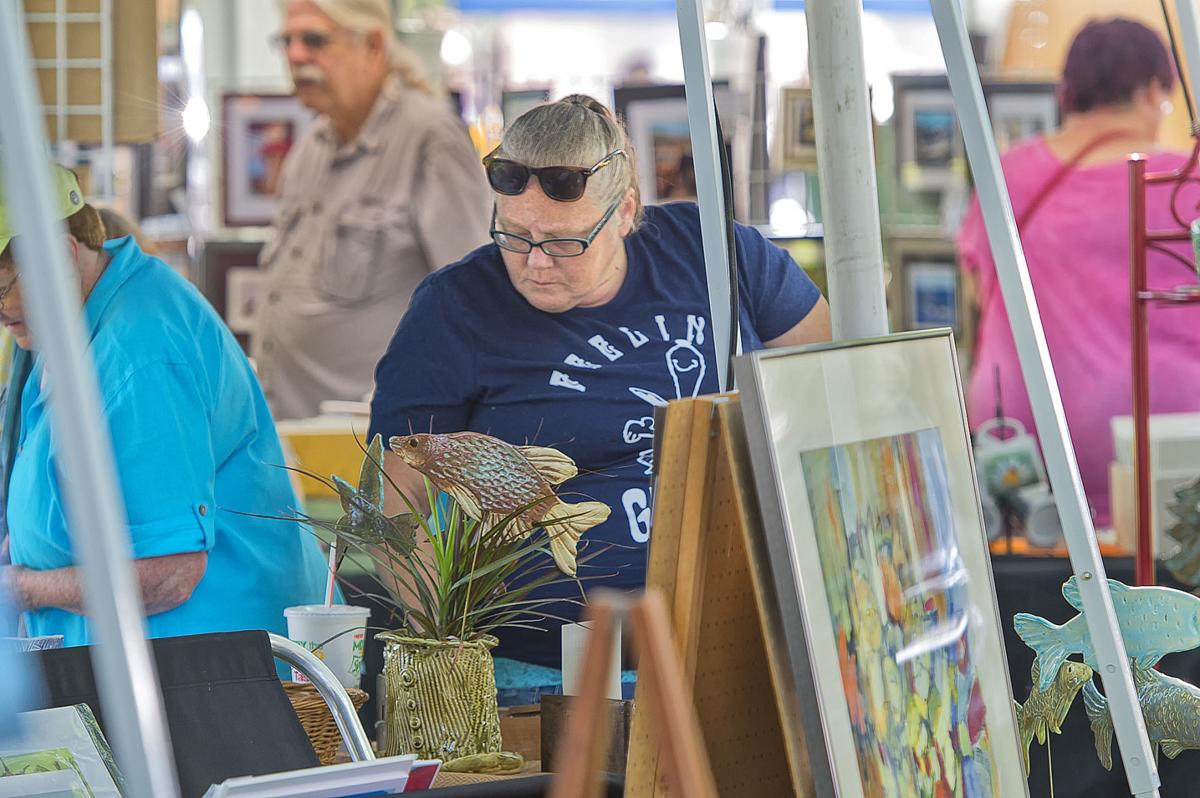 Squirrel Fest, Longview's celebration of its signature rodent, returns on Saturday with the addition of an inaugural "Squirrel Fest Court."
Starting last month, women and men from Cowlitz County were nominated to be recognized for their volunteer efforts.
The three finalists for Squirrel Fest Queen are Jeni Quiriconi, Arleen Hubble and Sarah Koss. And finalists for Squirrel Fest King are Marc Silva, Norv Peer and Pat Sari.
The King and Queen will be crowned before the final headliner, Five Guys Named Moe, at 7 p.m.
The festival is located at Longview's Civic Center and is free for the public, except for the concerts and beer garden.
Also new this year, Five Dons' Brewing has partnered with the Longview Sandbaggers to brew an exclusive "Nut Brown Ale," which will be available in the beer garden.
The Rotary Club of Longview took over from the Sandbaggers this year as organizers of the event. Proceeds will go to the Rotary Club to benefit local literacy, parks, programs, scholarships and service projects.
The day begins at 9 a.m. with the Happy Kids On-the-Run fun run, sponsored by Happy Kids Dentistry.
There won't be a parade this year. Instead, Family Promise of Cowlitz County planned to host bed races around the Civic Circle starting at 10 a.m., but the event was canceled after not enough people signed up.
Throughout the day, there will be kids' activities, such as juggling, tight ropes, pole balancing, stilts, poi balls, unicycles and plate spins. Starting at 10 a.m., Clowns Unlimited Attractions will perform near the train. And Circus Cascadia will perform from 11 a.m. to 4 p.m.
KLOG, KUKN and 101.5 The Wave will hold tours of the squirrel bridges throughout the day in an open air Troop Carrier for $8 each. Tickets are available ahead of time and all the proceeds go to the Rotary Foundation.
Attendees can peruse items from more than 50 vendors and purchase food until 5 p.m.
The beer and wine garden will serve drinks from 1 p.m. to 10 p.m.
Live music will also begin at 1 p.m. and tickets are available at the concert for $10. Performers include Raeann Phillips, Northwest Groove and Five Guys Named Moe.
A shuttle will run from the parking lot behind Mill City Grill to the Kirkpatrick Clinic parking lot at Civic Circle from 10 a.m. to 4 p.m.
Get local news delivered to your inbox!
Subscribe to our Daily Headlines newsletter.