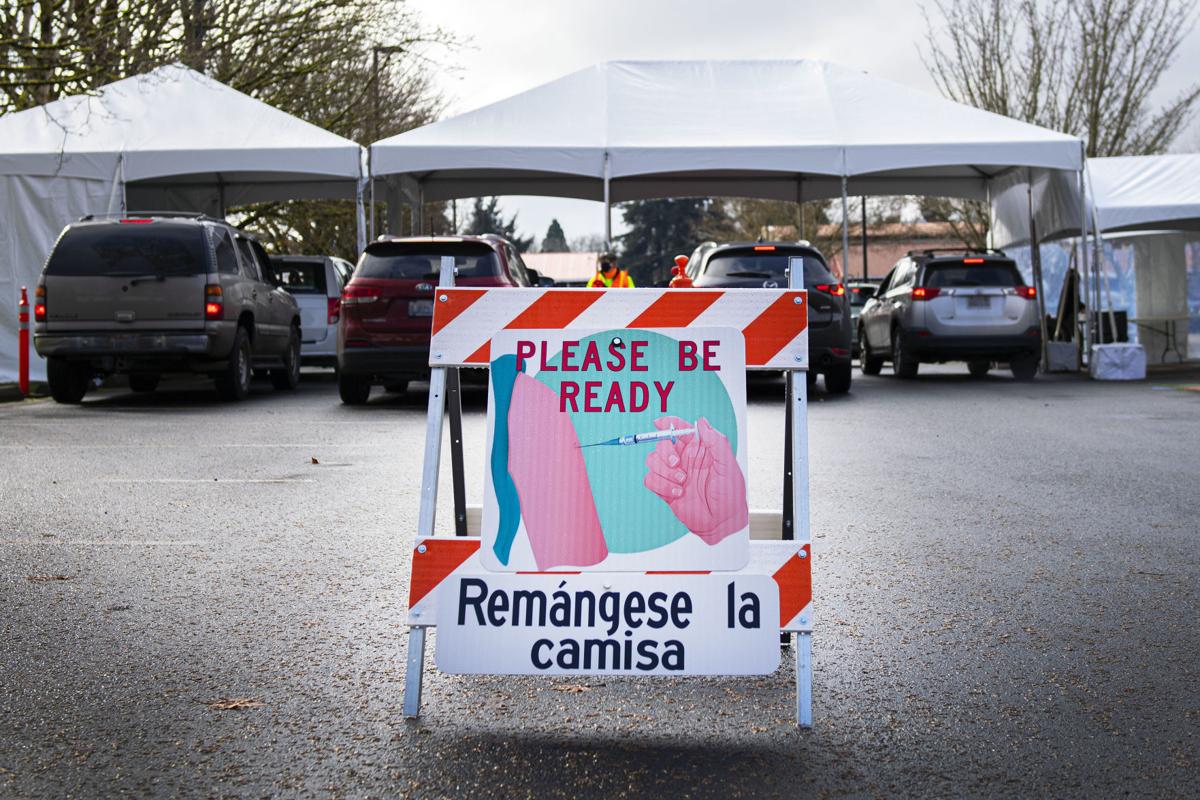 Southwest Washington counties, including Cowlitz, are getting shorted COVID-19 vaccine allocations from the state, according to local health officials.
The state said Thursday acknowledged it has identified counties with "allocation gaps" and is working to catch up.
Four of the seven counties with the lowest percentages of residents initiating vaccination statewide as of Monday were in Southwest Washington, including Lewis County with 7.4% of residents receiving their first dose, Cowlitz County with 7.9%, 8.3% in Clark County and Skamania County with 8.6%, according to the state Department of Health data.
Statewide, 12.9% of residents have received their first dose. The state DOH data does not include the number of doses allocated to each county.
Last week, Lewis County ranked last in the percentage of county residents who had initiated vaccination, and health officials said the state needs to change how it allocates vaccines, the Centralia Daily Chronicle reported last week.
On Monday, 20th Legislative District lawmakers sent a letter to Gov. Jay Inslee expressing concern about the vaccine distribution process.
The Clark County Board of Health on Wednesday agreed to send a letter to the state seeking information on why the state has been sending fewer vaccine doses to the county, the Columbian reported.
Dr. Steve Krager, deputy health officer for Cowlitz and several other Southwest Washington counties, said it's difficult to determine how fair Cowlitz County's allocation has been because some has gone to the state-led mass vaccination site at the Clark County Fairgrounds in Ridgefield.
"In general Southwest Washington has not gotten enough vaccine, that's clear," Krager said. "It's been frustrating because we've done a lot to show the state we're ready to vaccinate a lot of people. We brought in an incident management team and have every plan you can think of to reach out to specific populations and do mass clinics."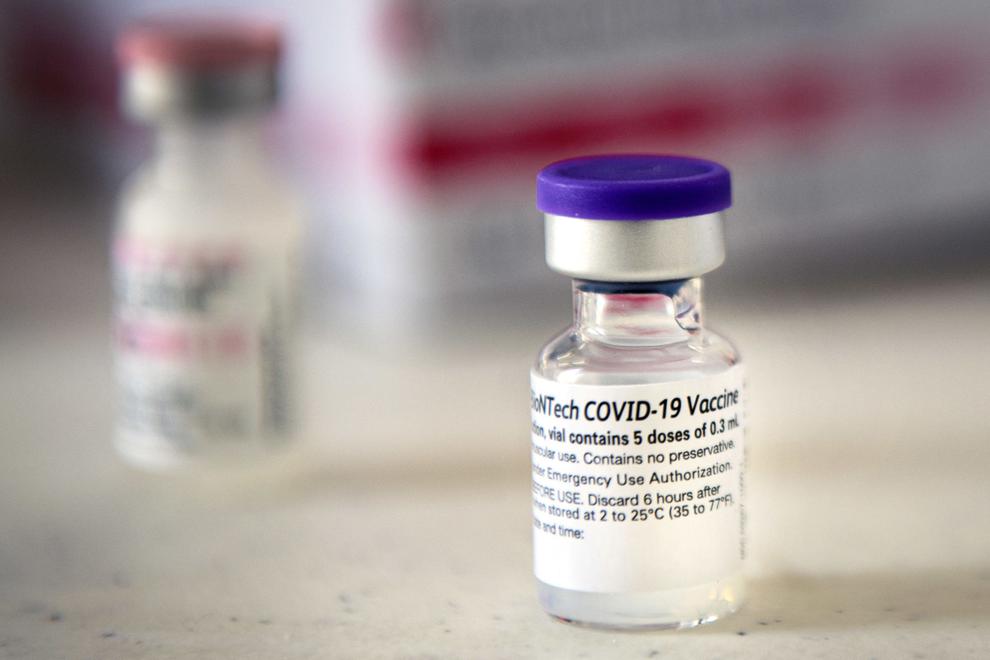 Krager said the county health departments had positive conversations with the state Wednesday and he thinks the area will see an improvement in allocations. The doses should be distributed among vaccine providers and hopefully some will go to the newly opened vaccination site at the Cowlitz County Fairgrounds, Krager said.
"It's been a huge challenge," he said. "It's hard to plan when allocations change from week to week. We're doing the best we can."
While local health officials appreciate the state's response to their concerns, the allocation process is still not fully transparent, Krager said. The state provided the counties with the factors they consider, including population size, poverty rate, medical need and numbers of people in eligible populations, but hasn't clarified the weight of each factor, he said.
During a press briefing Thursday, Dr. Umair Shah, state Secretary of Health, said the state has identified counties with allocation gaps and is looking at how to catch them up.
Allocations are complex, Shah said, with the state considering what populations the providers serve, their storage capacity and receptivity to taking different kinds of vaccines.
"We're doing everything we can do to look at the data and make sure, especially with additional supply coming in to the state, that we do hope we'll be able to catch up some counties where allocation gaps are seen," Shah said. "We also recognize the constraints we'll have because we're also trying to make sure race and ethnicity are factored in."
Michele Roberts, acting assistant secretary of health, said the one reason behind the allocation gap is some providers are ordering Moderna and not Pfizer, and Moderna is in especially short supply.
The state is reaching out to local health jurisdictions to find providers to take Pfizer allocations, Roberts said. Pfizer has to be stored at ultra-cold temperatures that can be difficult for many providers to accommodate.
"We know there is a preference on what vaccine providers want to get, but when we have such limited supply we really do need flexibility in providers on what type of vaccine they're taking," Roberts said. "We know that makes it harder on the ground level, but that's the situation we're in with limited resources."
Another factor may be some providers are not meeting the governor's requirement to use 95% of their allocations in one week and their orders are reduced, Roberts said.
Overall, vaccine demand still outpaces supply, according to the department. This week the state received 263,570 doses, or 60% of the 436,700 doses providers requested.
The state expects to receive increasing doses in the next three weeks, according to the forecast from the federal government.
Next week, the state should receive 279,800 doses, 285,200 doses the week of March 7 and 313,280 doses the following week, according to the Department of Health.
If the Food and Drug Administration (FDA) advisory committee approves the emergency use application for Johnson & Johnson's COVID-19 vaccine, and if the Western states workgroup also approves it, Washington will likely be allocated 60,900 doses of the new single-dose vaccine next week.