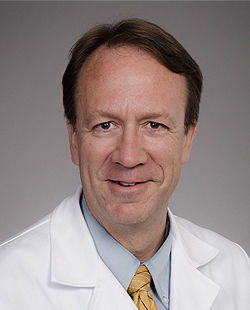 The son of longtime local doctor Rich Kirkpatrick of Kirkpatrick Family Care was named one of one of Forbes' "27 Top Cardiologists" on Tuesday.
James Kirkpatrick, 47, is a professor of cardiology at the University of Washington and director of the Echocardiography Laboratory, which focuses on ultrasound tests of the heart.
According to his father, James Kirkpatrick was born with congenital heart disease and that required surgery when he was only one year old.
"It's really amazing that he started out as a little boy who wasn't supposed to live a month and he's turned out to be a nationally recognized specialist in his field," Rich Kirkpatrick said Friday.
The younger Kirkpatrick grew up in Longview as a great student and multi-sport athlete until he moved to Seattle after his parents divorced.
According to his father, James Kirkpatrick has also been greatly involved in humanitarian work, having undertaken medical missions to help impoverished people in Honduras, Haiti, Vietnam and Uganda.
"He's got a unique combination of deep concern for the little guys of the world, (while) also being involved in the latest research in heart disease," Rich Kirkpatrick said. "I'm really proud of him, and I'm sure his mother is equally proud of him."