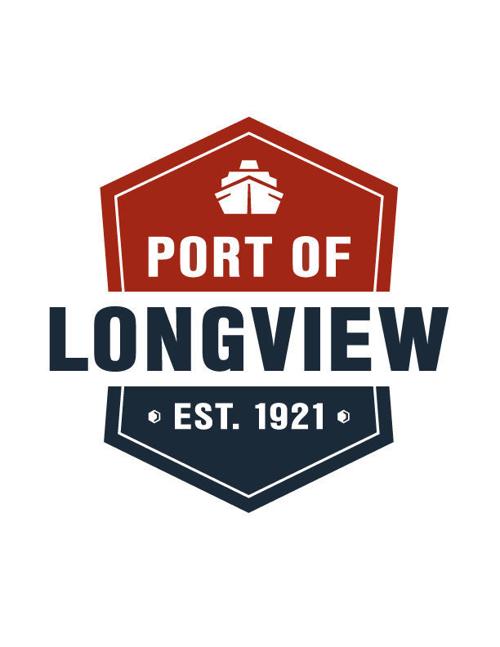 Port of Longview operations in the first three months of the year appear largely unaffected by the coronavirus outbreak.
In fact, net income at the port was slightly higher in January-March than for the same period last year, according to a first quarter financial report. And spending is on track for the year at 25% of the total budgeted costs.
"All in all, it's so far, so good," Chief Financial Officer Jennifer Brown told the port commissioners Wednesday. "The port is still operating and contributing to jobs and the local economy."
The port netted $1.5 million profit for January-March. That's about $100,000 more than the first quarter of 2019 but about $1.2 million less than in 2018.
Total operating revenue for the quarter — $9.6 million — also exceeded 2019 numbers but lagged behind 2018 by about $400,000.
First-quarter spending, which totaled $8.1 million, was about $1 million more than last year but was "not out of range," Brown said. She attributed the boost to increased calcined coke cargo, an "expensive commodity to handle."
Other factors were additional expenses due to COVID-related cleaning.
Tonnage trailed typical quarter one totals, largely due to low export volumes at the Export Grain Terminal.
The port handled about 1.5 million tons of product last quarter, down from first-quarter tonnage of 2.1 million tons last year's and 2.9 million tons in 2018.
EGT typically accounts for roughly 75% of the port's total tonnage in quarter 1. This year the terminal, located at Berth 8, made up less than 60% of the tonnage total. It was unclear Wednesday what is driving grain exports down.
"Based on this COVID-19, it's amazing we are doing as well as we are," said Commissioner Doug Averett.
Also Wednesday Commissioner President Allan Erickson asked Interim CEO Dan Stahl to prepare materials for potentially using port revenues to help local businesses struggling due to coronavirus closures.
Erickson said he learned about three other ports that have set up assistance programs in their communities.
"What they are doing is taking money from the port and releasing it into the community to support businesses that otherwise might not survive. ... I'm interested in exploring the potential to provide funding to our local community to help survive this COVID crisis," Erickson said. "I know it's outside the parameters of what the port currently does. It's certainly outside our current budget. But it's a strange day we live in, and the needs are great."
Averett said he "would be interested to pursue something like that," while Commissioner Jeff Wilson expressed what he called "deep concerns" with the port stepping outside of its legal mission.
Wilson added that it's "a little bit ironic" the port would consider providing relief to businesses when it's a challenge to drop the port's property tax to benefit all citizens.
"If we are going to have a discussion on supporting our local economy ... I'm going to ask that we have the discussion again about giving tax relief to our community," Wilson said.
The commission plans to discuss the idea further at its next regular meeting.
Get local news delivered to your inbox!
Subscribe to our Daily Headlines newsletter.