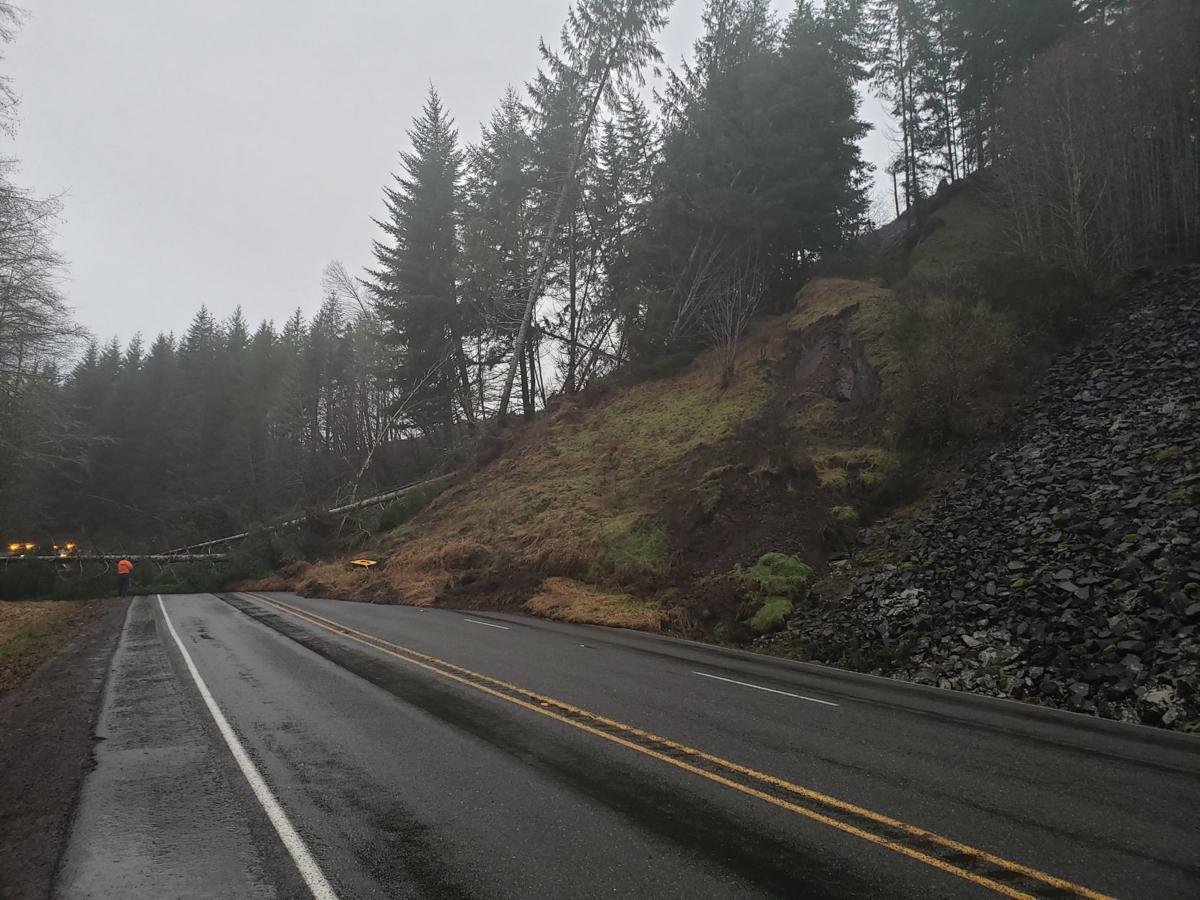 The Wahkiakum County ferry will operate around the clock until officials reopen State Route 4, which is expected to remain blocked two more days due to debris slide that sluiced across the roadway nine miles west of Cathlamet on Thursday.
The closure, located near West Fork Creek (milepost 25), will continue until engineers can examine the hillside and determine what work is needed to reopen the highway, according to a Washington State Department of Transportation press release.
There is no estimated time for reopening the highway in that location. Travelers should continue to avoid this area and plan to add extra time to travel on alternate routes, according to WSDOT.
The Wahkiakum County ferry, Oscar B, will run on a 24-hour schedule free of charge to give people an alternative route around the closure, said Beau Renfro, county emergency management coordinator. It leaves the Washington side of the Columbia River every hour on the hour and the Oregon side at a quarter after, he said.
Drivers should also use caution because of water over the roadway at milepost 13.8 near Seal River Road in the Grays River area, according to WSDOT.
A section of the highway between Grays River Street and Hull Creek (mileposts 17 to 17.5) reopened Friday morning after high water closed it Thursday afternoon and into the night. The shoulder remained closed because of erosion.
Heavy rain is expected to resume through the weekend in Wahkiakum and Cowlitz counties, according to the National Weather Service.
On Friday afternoon the Grays River fell just below flood stage of 12 feet after cresting at nearly 15 feet Thursday. When the river rises above 12 feet it can cause flooding on roads near the river, according to the Weather Service.
The Cowlitz River at Kelso hit about 20 feet Friday afternoon, but stayed below flood stage of 21.5 feet. It is forecast to remain slightly above 20 feet into next week.
Get local news delivered to your inbox!
Subscribe to our Daily Headlines newsletter.