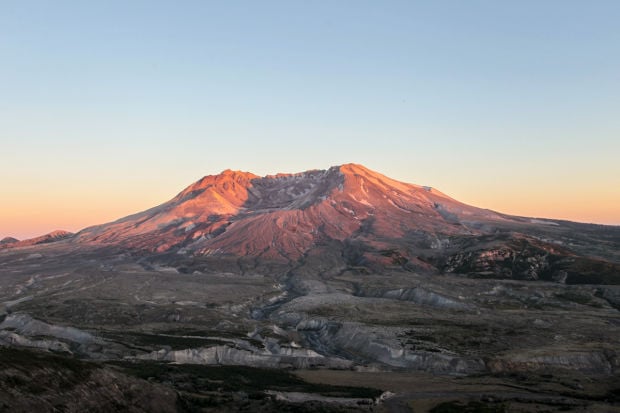 For the fist time, scientists studying Mount St. Helens have found an area deep below the volcano that may pool or channel molten rock up into the volcano.
Scientists using seismic waves to image the volcano's "deep plumbing system" found a spot 2.5 to 3.7 miles down where they believe magma moves up into the volcano from deeper within the earth. The area is directly under the northeast flank of the mountain, off center from the crater. In essence, they think they've identified part of the volcano's deeper plumbing system, a pipe or a storage area, if you will.
The results of that work were recently published in the November issue of the Journal of Geophysical Research and offer a small glimpse at the underground geology beneath the peak.
"This is just another crack at what things look like under Mount St. Helens," said U.S. Geological Survey volcanologist Seth Moran, one of four authors of the paper.
Understanding how molten rock (magma) rises through the earth's crust and into the volcano is considered a holy grail of volcano studies. It can lead to better long-range predicting and better understanding of the fundamental processes that create volcanoes.
The study published this month is not the result of an ambitious undertaking late this summer that set off explosions around the volcano to track how shock waves travel trough the crust, but it has the same basic purpose: imaging the entire crust of the earth below the mountain.
Seismic waves slow down when they hit soft rock, and scientists can develop pictures based on the speed the waves race through the earth. It's a difficult task because multiple interpretations are possible, Moran said. However, he said, "in this case, there are some reasons for thinking that on the northeast side of Mount St. Helens, this particular kind of imaging is potentially explainable by some magma down there."
Contact Daily News reporter Shari Phiel at 360-577-2510 or sphiel@tdn.com.