An investigation into allegations of misconduct by Kelso High School counselor and baseball coach Scot Meeker concluded that he violated standards of ethical counseling and professional boundaries with students, and sexually harassed a staff member.
Superintendent Glenn Gelbrich said Monday that Meeker will not be returning to the district, though Gelbrich is still in discussion with Meeker's attorney about what action the district will take. Meeker remains on paid administrative leave pending a decision.
"We can't imagine a scenario where he would return to Kelso High School or the district," Gelbrich said.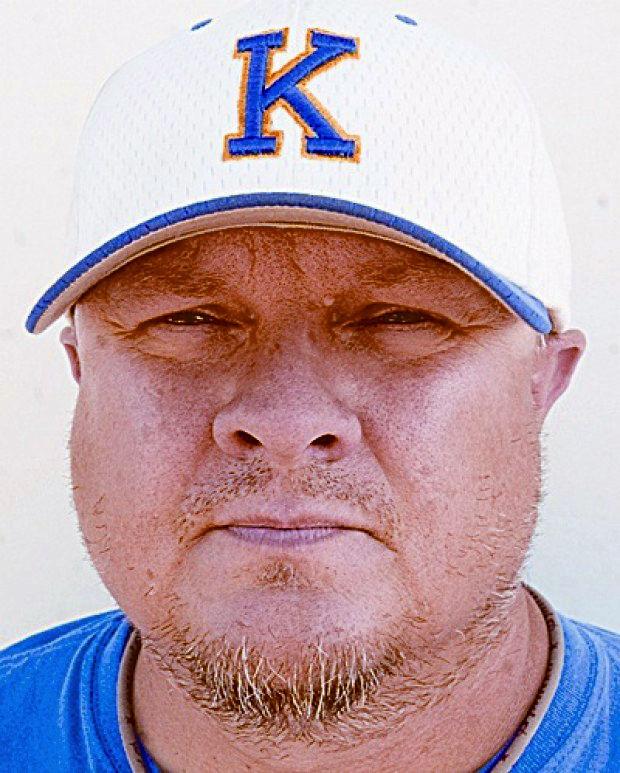 Among the details of the report, released to The Daily News on Monday, are allegations that he requested nude photos from a former female student and sent an unsolicited photo of his genitals to another district teacher.
Meeker's lawyer, Margaret Olney of Portland, said her client will use all legal avenues to defend himself and contests the accuracy of the investigation.
"He categorically denies he is a predator, but we're going to explore all options," she said Monday.
Meeker, 46, has been baseball coach since 2002 and was an assistant coach from 1997 to 1999. He has worked for the district off and on since 1995.
The investigation, conducted by two Seattle-based attorneys, involved interviews with 50 school staff members, students, parents and community members. It was instigated by two anonymous letters from a district parent, one dated March 27, the other on May 3. The conclusions cite several examples of alleged misconduct. The district based most of its conclusions on interviews with 13 former female students and one teacher. The report asserts that Meeker:
Undermined his counseling relationship with a former female student by asking her for nude photos of herself the summer after she graduated. She told investigators she felt Meeker's behavior betrayed the fatherly figure he had played in counseling her through her parents' divorce. Meeker denied requesting nude photos.
• Ignored professional boundaries with students by contacting female students through social media while they were still in school. Former students said he also counseled them at school with the blinds and door closed. In other cases, one student said he gave her a prolonged frontal hug, and others said he invited them to hang out in his office for no apparent counseling reason. Former female students said he also discussed his own personal problems with them during sessions and told one female student she was beautiful multiple times.
You have free articles remaining.
• Sexually harassed a staff member. One teacher alleged that Meeker sent a photo of his penis to her. Meeker's lawyer said sending the photo was an act between two consenting adults that the district had no business investigating. The teacher denied an intimate relationship with Meeker and said the photo was unwanted and unsolicited.
The Daily News obtained a copy of the investigation through the state Open Records Act.
In separate statements to The Daily News, Meeker and Olney accused the district of being bent on finding fault in Meeker after receiving two vitriolic anonymous complaints about him in March and May.
"We continue to believe that the manner in which the district conducted its investigation was fundamentally unfair – designed to dig up dirt and support a decision to terminate as opposed to actually finding the truth," Olney wrote to The Daily News. "(The investigation) includes ... vague references to 'boundary' invasions that are based exclusively on statements from a couple of girls as opposed to adults with whom he works."
Meeker's evaluations since 2000, furnished by Olney, showed he was respected as a counselor and coach. His evaluators reported that students and parents trusted him and wrote that he was a role model for students. An April 2010 district investigation, however, concluded that Meeker had a sexual relationship with a former Kelso High student. But the relationship was not connected to his job because he never counseled the girl, who had graduated two years earlier.
Meeker denied the allegation that he requested nude photos from a student, but investigators said they found the student more credible than Meeker. The student's mother was interviewed by investigators and confirmed her daughter's details of the relationship. Olney complained in her statement that there was no electronic messages to substantiate the claim.
Investigators concluded that in many instances during his two interviews, Meeker was not credible because he said some variant of "I don't recall" 29 times during his two interviews, including whether he had undergone training in ethical counseling. Investigators wrote that there were only three exceptions where Meeker recalled details of specific allegations.
"That left us with one side of the story," Gelbrich said.
Olney said, however, that investigators were hostile with Meeker.
"Mr. Meeker followed his counsel's directive to not guess if he did not know the answer to the specific question asked," she said. "Many of his statements about not recalling a specific item simply reflect the fact that he worked with many, many students, and that there was nothing particularly remarkable about his interactions with the specific students identified."