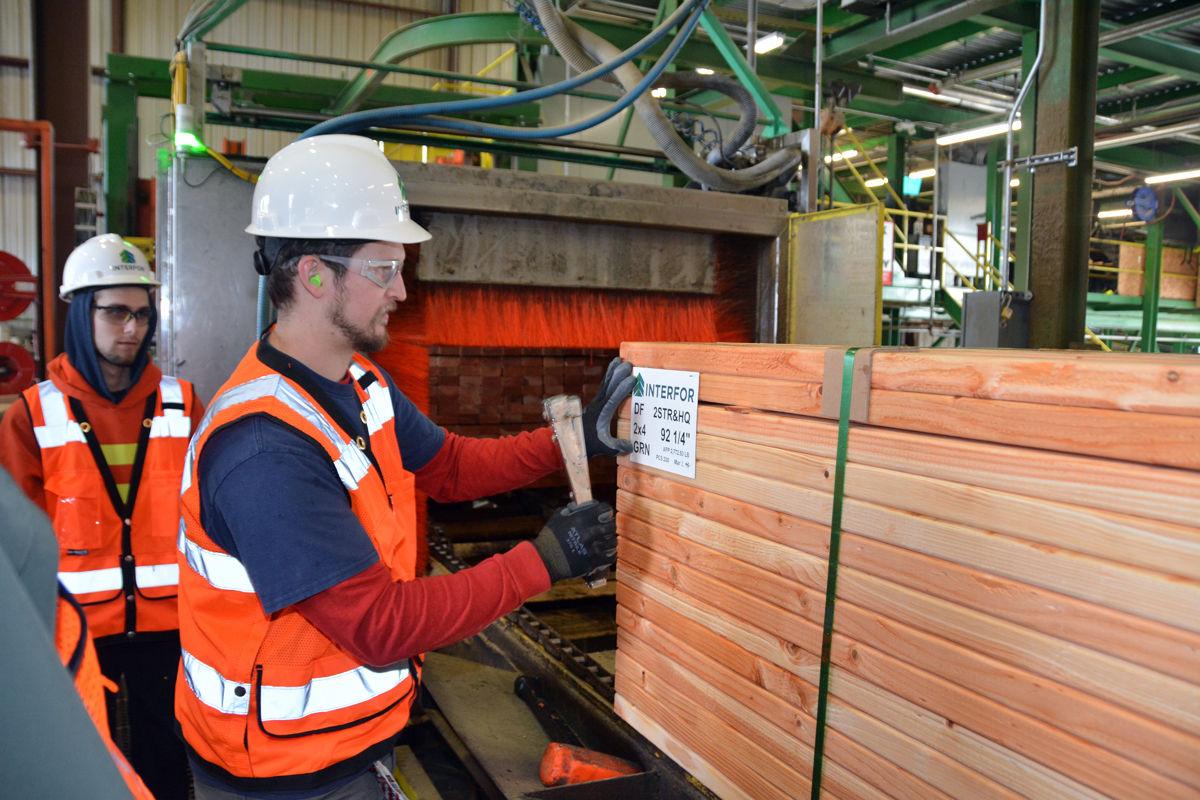 Interfor Corp. announced Monday it has completed its $94.7 million deal to buy four Simpson Lumber Co. sawmills, including Simpson's Longview mill, where 96 workers are currently employed.
Interfor, a company with home offices in Vancouver, B.C., reduced the Longview workforce by about 15 percent during the acquisition, although production levels are expected to remain stable.
Simpson employees were asked to apply for a position with Interfor. Not every employee chose to do so, Brandt said, although she did not say how many applied.
Counting all four plants, about 400 former Simpson workers were rehired by Interfor, or about 90 percent of the Simpson workforce. However, at Longview the percentage of rehires was a bit lower at about 85 percent.
Jeff Bollen will continue as mill manager in Longview.
Interfor announced in December its plan to purchase sawmills from Simpson. In addition to the Longview location, Interfor also acquired Simpson sawmills in Commencement Bay near Tacoma, Meldrim, Ga. and Georgetown, S.C.
The deal boosts Interfor's annual lumber production capacity by 30 percent to 3.1 billion board feet, making it the fourth-largest lumber company in the world, according to the company.
"From a customer perspective, it brings more choice and more supply. It also brings a whole bunch more expertise and experience (to Interfor)," said Interfor spokeswoman Karen Brandt. "Simpson is a great company with long history, so from an operating standpoint, it's great."
Brandt said Interfor is "very impressed" with the efficiency and productivity of the Longview facility. The mill produces 180 million board feet annually, enough to frame about 11,000 three-bedroom homes. It specializes in green Douglas firs.
Interfor also announced plans to open a new Northwest regional office at Simpson's former Commencement Bay location.
Contact Daily News reporter Marissa Luck at 360-577-2539 or mluck@tdn.com.