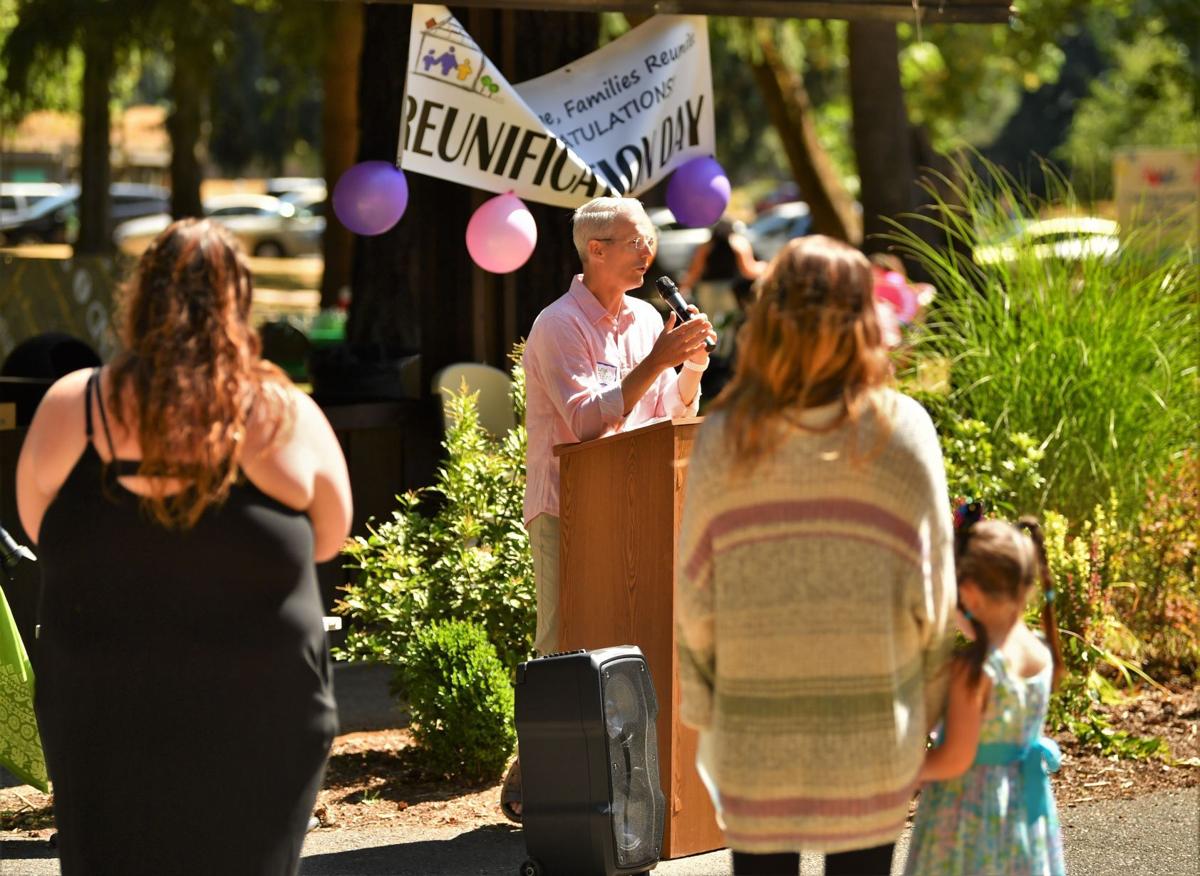 Three years ago, Echo Isackson was in a bad place, unknowingly putting her daughter through trauma when child protective services took her away.
That change, along with time in jail, led to Isackson's decision to go to an inpatient facility for six months, determined to bring her child home.
Along with treatment, participating in the Cowlitz County Hope Court helped give Isackson structure and accountability, she said.
Isackon's daughter, now 5 years old, came back to live with her mom about two years ago.
"I'm thankful for the opportunities I had," Isackson said. "I feel like I gained not only my child back, but myself back."
Isackson was one of 13 parents recognized Thursday at the county's second annual Reunification Day celebration held at Riverside Park in Lexington. The event honored parents who had their dependency cases dismissed in 2020 and 2021 or will have them dismissed by the end of the year.
Safe reunification of children in the welfare system with their parents is the primary goal of the dependency process in the state, according to Washington Courts.
The Cowlitz County Court Appointed Special Advocate Program (CASA) and the state Parent Representation Program hosted the event to celebrate parents and community service providers. County organizers first held a Reunification Day celebration in 2019 but didn't last year because of the COVID-19 pandemic.
"I'm so incredibly proud," Parent Representation Program Advocate Heidi Spencer said Thursday. "It's so much work to get your children home."
At Thursday's event, Jennifer Mathis said engaging in services and treatment helped get her 10-year-old son back after more than two years. She said she lost custody because of an abusive relationship and struggled to break out of addiction.
"The drugs are not worth losing your children, believe me," Mathis said.
Mathis said her son is now home and they just moved into their own apartment.
Attorney Meredith McKell Graff said representing parents is an honor. Her client Hector, who didn't give his last name, worked to get custody of his 3-year-old son since 2018 and had his case dismissed in June, McKell Graff said.
"My son is the best thing that's ever happened to me," Hector said through a translator. "This was possible thanks to this person next to me."
As parents were presented with certificates recognizing their progress, Judge Michael Evans said their stories inspire those who may be struggling. The hope with the dependency process is to support and uplift parents so they can support and uplift their children, he said.
"You parents have the humility to learn and the strength to carry on," Evans said.