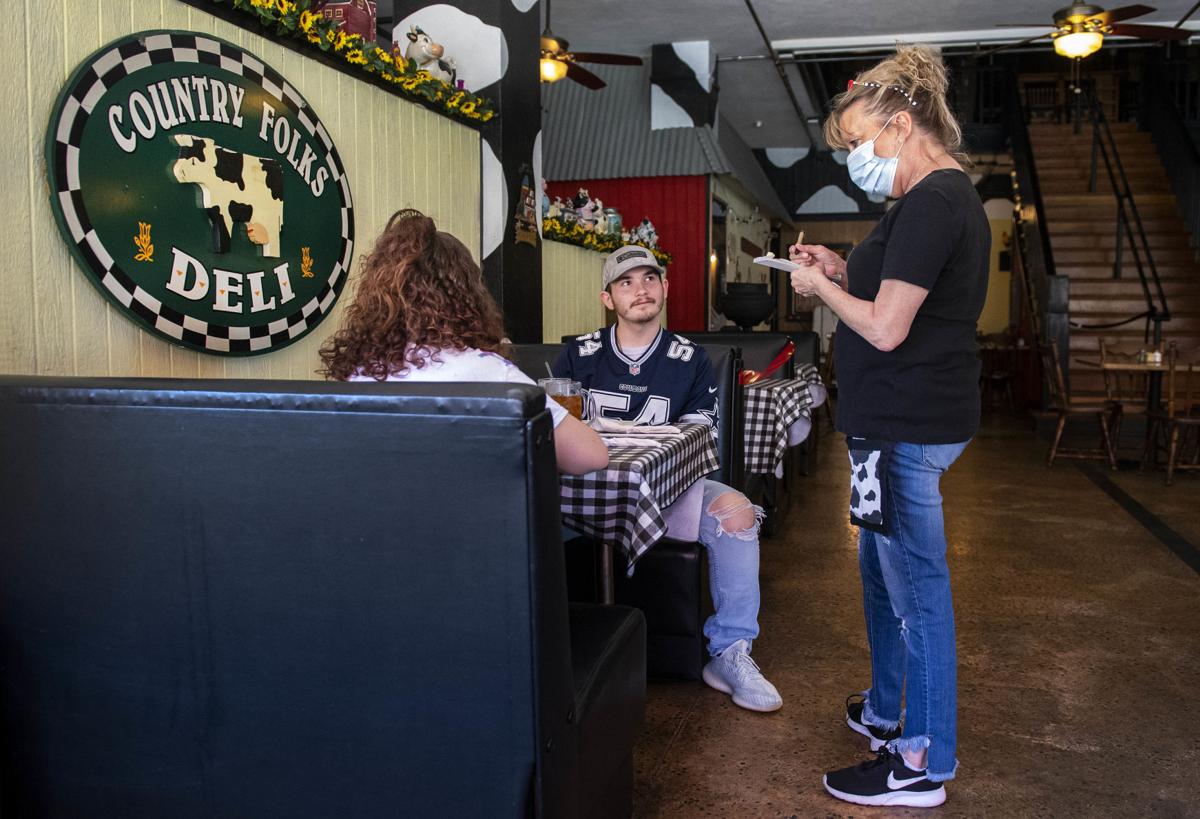 Paige Espinoza's staff at Country Folks Deli was excited to return to work last week when the County entered Phase 2 of Gov. Jay Inslee's four-part plan to reopen the economy.
Though they weren't sure if dine-in customers would flock back — and they knew they'd have to follow state-mandated safety rules — they were eager to begin serving again.
"I figured it would be one of two ways: Either everyone would be super excited to finally get out, or people would still be cautious because it's only Phase 2 and there is still a lot of concern (about the virus)," Espinoza said.
What Espinoza saw was a mix of both.
"We are still doing more in take-outs than we are people coming in. I think people are still a little leery, which is understandable," Espinoza said. But those customers who do dine-in "are just coming in and sitting down for lunch," unfazed, it seems, by the pandemic.
Dining rooms have reopened at 50% capacity at a number of local restaurants since the county entered Phase 2 on May 23, and restaurant owners are still trying to gauge how much the partial reopen will set their business back on track after a two-month, state-mandated shutdown.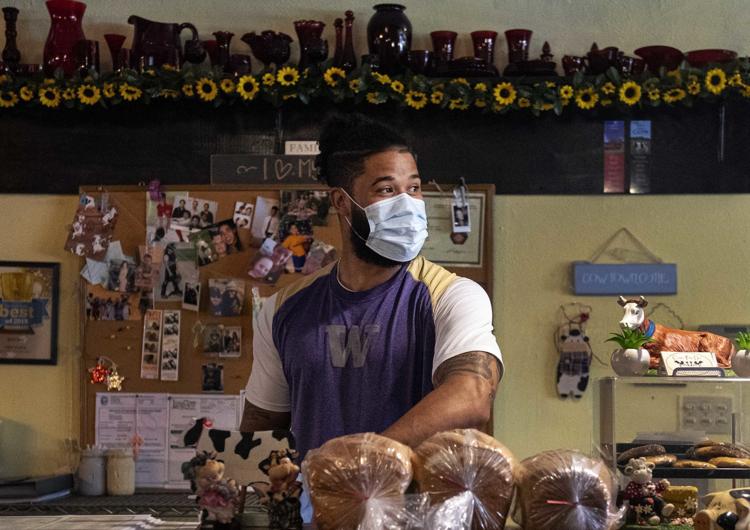 "I think for the most part they are excited to get open, get it started, get some people back to work," said Bill Marcum, Kelso-Longview Chamber of Commerce president. "Some of that will depend on how the community comes back to their restaurants, but the people I've talked to in the community are anxious to go out and have a meal somewhere."
Phase 2 safety regulations set capacity limits and require restaurants to make hand sanitizer available at all entrances; to have employees to wear masks; to space tables six feet apart with only five seats per table; to provide single-use menus and condiments; and to create a plan to ensure proper social distancing throughout the restaurant.
For Dana Millard of the Pancake House, that means her restaurant can only seat nine tables, or about 45 guests.
"We still have quite a bit of to go, and that's OK because we don't have the room to seat them anyway," Millard said.
Emotionally, it helps to see people back in the diner, Millard said. And it's boosted revenue some.
She also brought back part of her staff, though some servers are still on standby because "there's nothing for them to do."
"I don't know what the weekend will bring," Millard said Thursday.
Staff at the Triangle Tavern have had the completely opposite experience, said night time supervisor Ricky Hefley. The first weekend the tavern opened, "all the seats were taken."
"Since we were already ready for take-out, and we had a full open menu, it wasn't that much of an issue as far as kitchen goes. But we were so busy the first three days, we ran out of stuff," Hefley said.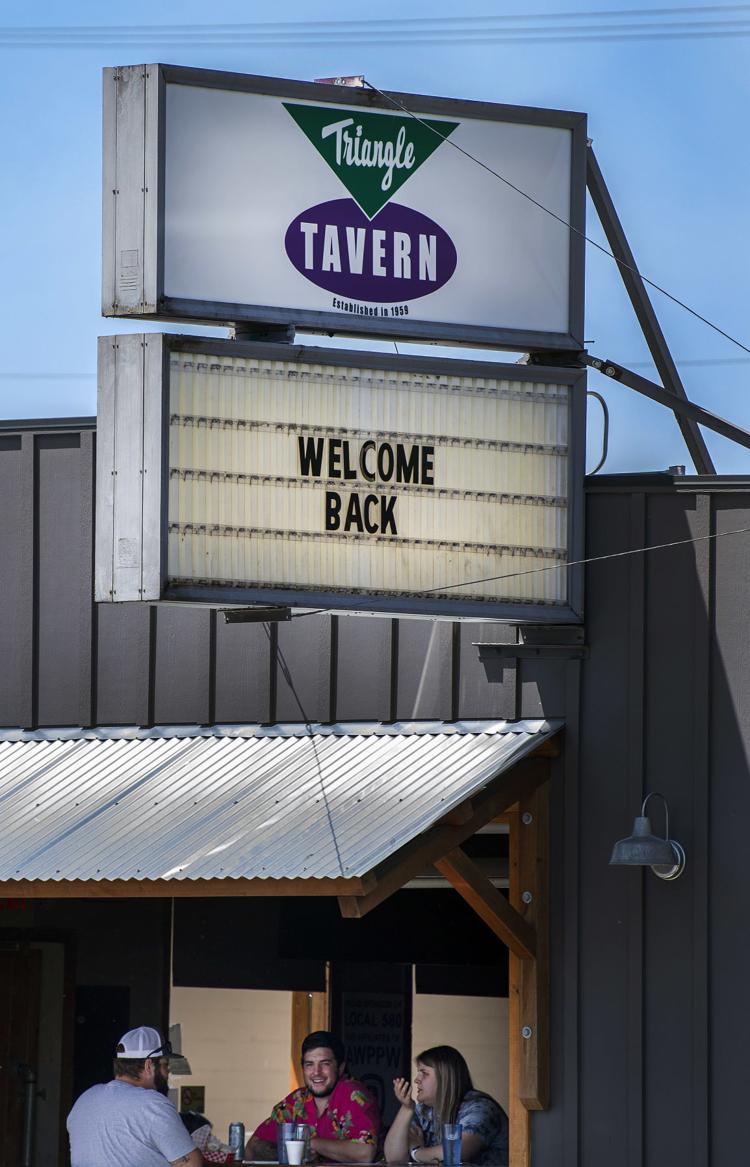 Managers worried customers might not want to follow all of the safety rules, like staying six feet apart or not going straight to the bar for a drink, Hefley said. There were a "few instances" where servers had to split tables up because more than five peopled tried to sit there, he said. But for the most part, everyone follows the rules.
"They are excited to be out and basically go play. I'm kind of curious what will happen after two or three weeks have passed. … Are people still going to be as compliant? But so far, so good. Everyone has played nice."
Adapting to the rules can also challenge staff. For example, the face mask requirement makes it harder to breathe when they are "running circles for six, seven hours" when the tavern is busy.
"But at that point you just have to step outside, let the mask off and breathe," Hefley said. "We've all supplied our own masks. … If we forgot one at home, we have a bunch here just in case."
Buying masks and other personal protective equipment is an added cost for restaurants, as are other safety requirements, said Mike Julian, owner of the Kelso Theater Pub and Backstage Cafe.
"Now you have to print new menus that are disposable. You have to add hand sanitizer. You have to take out half your tables. The list goes on," he said. "It all adds up to make it even harder to get over that hump to survive."
Plus at half capacity — and no movie theater until Phase 3 — "there's no way I can pay my bills," he said.
Still, some income is better than no income. The costs are worth it for Julian if it means bringing customers and employees back.
"Paying 50% of the bills is better than paying 20% of the bills or no bills. My hole will be less deep when we are able to open and recover," he said.
He reopened the Backstage Cafe Thursday.
"I"m looking forward to having some energy in here and being able to get back alive," Julian said in an interview with TDN Wednesday.
Get local news delivered to your inbox!
Subscribe to our Daily Headlines newsletter.