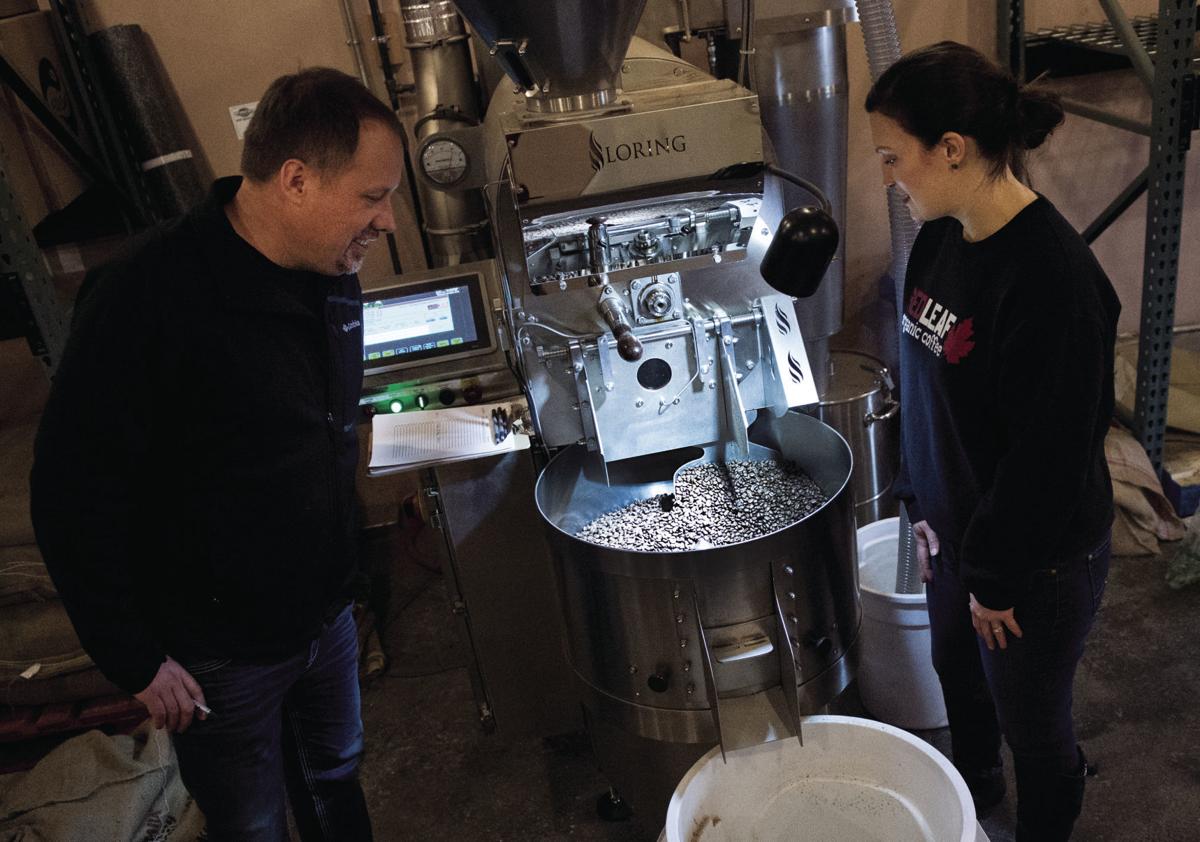 Red Leaf will expand this year with two new coffee shops — a walk-up located in the 1400 block of Broadway in downtown Longview and another standalone store nearly the size of their largest shop in West Kelso, according to the owners.
The expansion will bring the number of cafes under the local chain's ownership to six and its number of employees to nearly 90.
Ann Lucas, Red Leaf general manager, declined to share the location of the larger store but said it will be in Cowlitz County and total around 1,700 square feet.
The store off Broadway — which Lucas said will be about 600 square feet and dubbed "Red Leaf Underground" — should be open in six months, while Lucas said the larger store is expected to open by Christmas.
The larger store also will have a drive-through, Lucas said, noting that Red Leaf sees about 85 percent of its business through the store's drive-throughs.
"This is a busy town," Lucas said. "Moms and dads are running through on their way (to take kids) to music lessons, sports, to school sometimes. ... We have something for everyone on our menu."
Last week, Red Leaf had a recruitment event at its West Kelso location to hire additional baristas for the new stores. She said she expected 10 to 12 applicants, but 43 people showed up.
"It was really nice to see that many people interested that really wanted to be employed with Red Leaf," Lucas said, noting that the company offers benefits like health insurance, 401K matches and a gym membership.
Lucas said the Broadway store will need about four employees and the larger store will need 12.
Red Leaf already employs about 73, Lucas said, and three-quarters of them are full-time. Most of the new hires will also be considered full-time, which Red Leaf considers workers who clock in over 30 hours each week.
Red Leaf's busiest store is at 209 W. Main St. in Kelso, but the chain also has two in Longview and one in Woodland, where the coffee shop got its start 11 years ago.
With an expanding coffee market in the area, it's increasingly important for local chains to stand out. Lucas said each one offers something different to customers. She said Red Leaf stands out because of its customer service and its extensive menu.
New baristas typically train for four weeks, but they aren't considered an official team member until they can recognize 40 customers by name and drink order, Lucas said.
"(Being recognized) really makes you feel like you own the place," Lucas said.
Owner Ray Vandervalk also said the cafes appeal to non-coffee drinkers, reporting that coffee accounts for only about half their sales. The menu also has teas, smoothies, breakfast, lunch and snack items that can be a healthy alternative to fast food drive-throughs, he said.
Vandervalk also purchased the two buildings just west of the Kelso coffee shop, in the 200 block of West Main Street. One now hosts the roaster and the other is the bakery, which is under renovation.
Lucas said the bakery could eventually be its own storefront, but for now it just supplies the baked goods and pastries to all Red Leaf locations.
"We're slowly renovating this block," Vandervalk said.