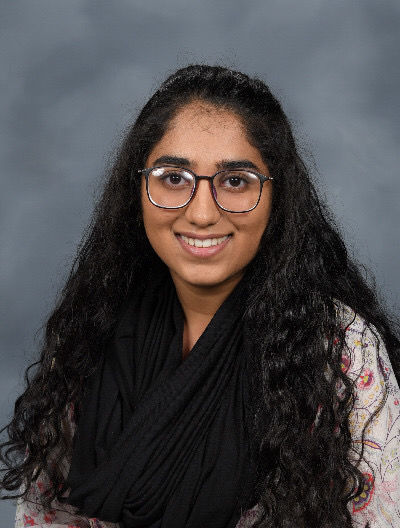 Editor's note: Today we start our 20th annual "standout grads" series featuring local high school seniors who are notable for academic achievement, leadership or other reasons. The series will appear daily for the next two weeks. And a reminder: The annual Daily News Grad Tab, with pictures of all graduates and and bios of the top 5%, will appear in the May 31 edition.
For R.A. Long High School grad Faliha Amjad, the winter school assembly marked a joyful time before the new coronavirus upended her senior year.
As the senior class secretary and National Honor Society president, Faliha helped plan much of the pep rally.
"It was super fun to see how excited everyone was, and the energy in the gym during that time was cool," Faliha said. "I really enjoyed that, especially since it ended up being our last kickoff assembly."
Faliha and others planned another assembly for the spring — but statewide school closures to curb the spread of COVID-19 went into effect the week before it was scheduled.
But the hardest day was when students found out schools weren't going to reopen, she said.
"That was kind of the last hope for all of us," Faliha said. "We were fine with what we were missing as long as we got to go back and have our last days and last memories."
But she reminds herself that everyone has been affected by the pandemic.
"So yes, it's sad that our class is missing stuff, but other people are missing other moments in their lives which they're never going to get back, so we're not the only ones in this situation," she said. "Thinking about it like that made it easier."
The coronavirus also halted Faliha's last year on the varsity girls tennis team: "We didn't get a season."
But Faliha and others were able to find some humor in it. Another senior on the team made T-shirts that said "Girls tennis, Undefeated 2020."
That sense of humor is what made Faliha stand out to her math teacher, Paul Jeffries.
"She just shakes her head at my jokes all the time," Jeffries said with a laugh. "She does that a lot. I look at her and she'll go 'No, Mr. Jeffries. Stop.' That's a very consistent theme with her. But she appreciates the effort. She has told me that."
Jeffries taught Faliha in Algebra II honors, AP Calculus and AP statistics over the course of three of her years in high school. He said she's hardworking, conscientious and willing to ask for help.
As a member of the school leadership team, Faliha "really tried to enact some positive changes in the school," he said. She conducted surveys with students and staff to find out what could be improved.
"She's fantastic," he said. "If you could have a class full of those (like Faliha), it would be a blessing."
Faliha said her biggest challenge during high school, aside from a global pandemic, was time management. She had to learn how to balance many responsibilities without getting overwhelmed.
Her advice to incoming high school freshmen is to find a balance.
"School is really important, but so is having fun," she said. "Whatever works best for someone is different from the next person. You don't have to live your life the way other people are living it. Find your own balance in a way that works for you."
Faliha said she's nervous to move to a "new environment" when she attends the University of Washington in Seattle. But her brother and cousins are there, and some of her friends will attend the university, too.
While she's disappointed to not have a traditional graduation ceremony, Faliha said finishing high school still feels momentous.
"We have to understand the situation. It is bigger than us so even though these events are stuff we were looking forward to, we still need to adapt to the bigger picture. There's still going to be stuff we'll remember for the rest of our lives. It's still a big milestone, that's the way I see it."
Get local news delivered to your inbox!
Subscribe to our Daily Headlines newsletter.