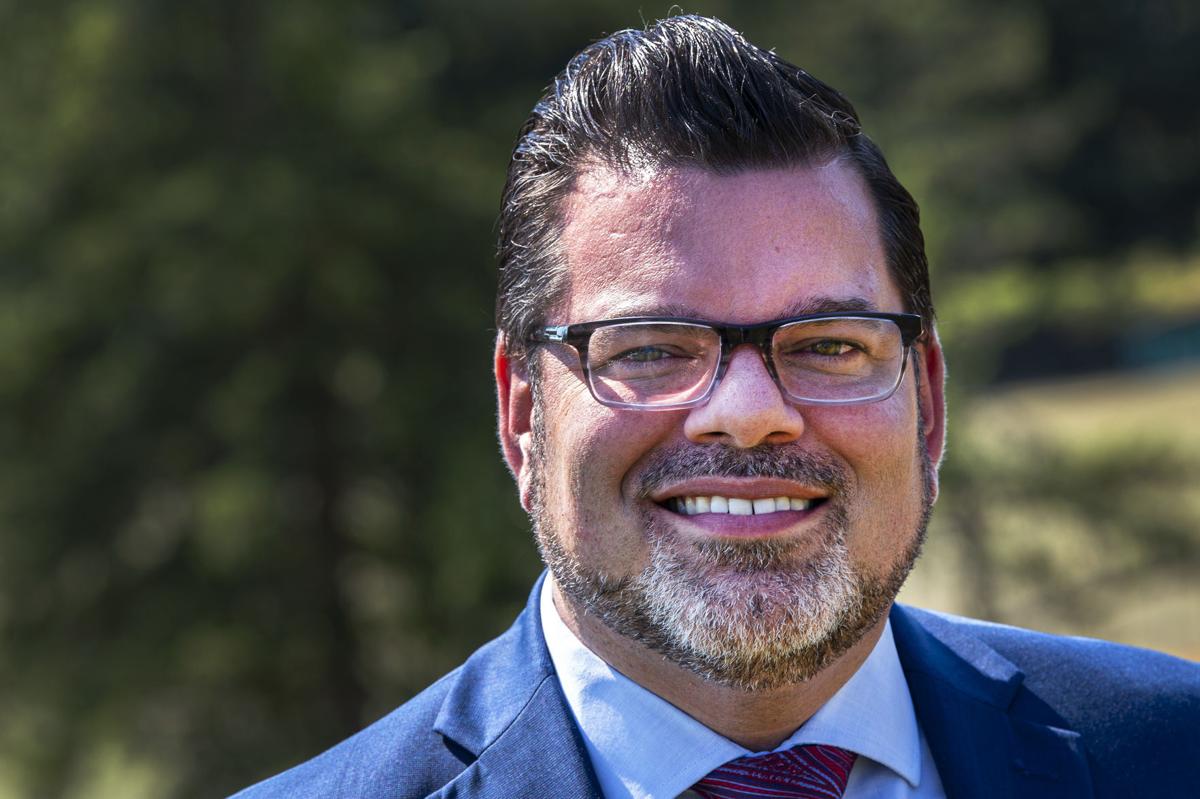 Rainier's Joseph Hattrick will no longer have "interim" in front of his superintendent title after the school board approved a three-year contract Monday.
He also shared a return-to-class timeline that has preschoolers and seniors in hybrid learning schedules as early as Feb. 1.
"I am thrilled to have been chosen by the board and community to continue to lead the Rainier School District," Hattrick told TDN Wednesday. "While this year has been one with great challenges, one of my first priorities continues to be the education and opportunities of our students."
The contract sets Hattrick's salary at $148,000 per year after the board voted to approve a negotiation salary range of $140,000 to $150,000. Hattrick said to increase transparency, there are no annuities or hidden perks in the contract.
Board member Darren Vaughn said at the meeting he looks "forward to future with how you're going to run this district."
"I think it will be a bright era," he said.
The contract passed on a 4-3 vote, with Vaughn, Rod Harding and Jeff Flatt voting against the contract because they thought the data used to find the average area salary was not accurate and they had complaints about the negotiation process.
Vaughn empathized that his "no" vote was nothing personal because he had confidence in Hattrick and great respect for him. Vaughn said he thought the salary was too high for a first-year superintendent and would make Hattrick one of the highest-paid superintendents in the area compared to similarly sized districts.
Elizabeth Richardson said the salary was deserved because Hattrick has a PhD and also gone "out of his way to connect with parents" and be a strong, transparent leader for the district.
Richardson voted in favor of the contract, along with board chair Kari Hollander, Elaine Placido and Noel Hisey.
Hollander said Hattrick has "done amazing things in a difficult time," including reconnecting people to the district and that parents overwhelmingly said in a survey they would prefer to retain Hattrick over performing another nationwide search.
After the vote, Hattrick told the board that he is "excited to continue to serve the district" and that he did not take the no votes personally.
"I hear and thank you for those voting no for explaining why," Hattrick said.
Hattrick started as an interim superintendent in July, leading the school district through the COVID-19 pandemic and a largely online year. However, the state recently relaxed reopening rules.
While the timeline is subject to change based on case numbers, Hattrick said the district was looking at bringing preschoolers and seniors back to physical classrooms Feb. 1, followed by graders K-3 on Feb. 16, grades 4-8 March 1 and grades 9-11 March 15.
Hattrick said Wednesday that returning to in-person learning "will address some of the challenges that have faced our students, but we will also continue to review, improve and modify our approach to student learning with a renewed focus on excellence."
Students will follow a hybrid format, with half the students attending in-person Monday and Tuesday, the other half attending Thursday and Friday, and everyone doing remote learning on Wednesday and on their off days.
"It will not be normal, but it will meet the needs of our students and community," Hattrick said Monday to the board.
He said fully remote learning will continue to be an option for those who are not comfortable with in-person learning or those who would not want to wear a mask and follow social distancing protocols, in accordance with state guidelines.
However, remote learning would also become more self-directed through Google Classroom, he said, because teachers will be working with students in hybrid. Teachers will have office hours each day to help remote students, he said, and the first day of hybrid learning will also be the first day of athletic practices.
Hattrick added that while he's been cautious to bring students back to avoid "yo-yoing" them back and forth between fully remote and hybrid if cases spike, he said he also doesn't "want to continue to cower in fear of what-ifs."
Looking to the future, he said Wednesday that he wants to keep building on the work that has been done this year because "with a stabilization of learning conditions, we will be able to work together to make measurable gains."
"Our staff have done a great job meeting the needs of the students virtually, but there are some things that can't be fully achieved until students are back," Hattrick said Wednesday. "I plan to continue to collaborate with the community, parents, staff and board to move the district forward on a strategic plan, facility planning and upgrades and curriculum adoption."